Tao Wong Books
Tao Wong grew up in Malaysia, did his degrees in the UK and then after a years working in SEA, moved to Vancouver, BC, Canada. Afterwards, he ended up in Whitehorse, the Yukon where he resides most days with his wife and child working and writing the stories that build in his head.A lifelong gamer and reader, he's managed to find a niche where he can write about areas to his content. PS: You can support me directly on my Patreon at https://www.patreon.com/taowong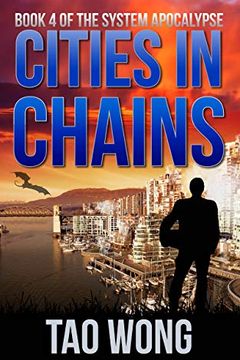 An Apocalyptic LitRPG It's been over a year since the System came to Earth, bringing blood and monsters in equal measure. Having left Whitehorse, John and his team travel down to British Columbia, running into new dangers from aliens and humans alike. Faced with new challenges and new enemies, John steps up once more to set things right and teach a...
All John wanted to do was get away for his life in Kluane National Park for a weekend. Hike, camp and chill. Instead, the world comes to an end in a series of blue boxes, animals start evolving and monsters start spawning. Now, he has to survive the apocalypse, get back to civilisation and not lose his mind. Life in the North is Book 1 of the Syste...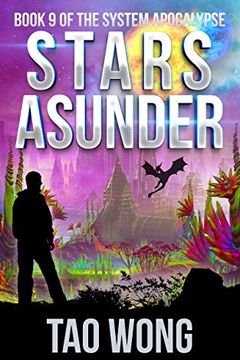 Stars Asunder
A Galactic Empire in Need, the Sole Surviving Paladin and a Secret. (The System Apocalypse Book 9)
To gain his Master Class, John Lee made a deal with the Erethran Empire. Now, the Empire has come to collect on the debt, forcing him to appear in their capital after his last fight. Thrown into Galactic politics of a militarised, System-based society; John will have to weigh consequences of the decisions he's been asked to make and confront the wa...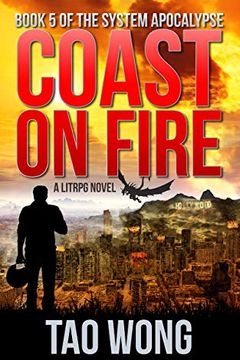 Coast on Fire
An Apocalyptic LitRPG (The System Apocalypse Book 5)
Reluctant ruler of the settlements in British Columbia, John and his friends must now face even greater dangers as they seek to free other human settlements from Galactic control in North America. But John's enemies have begun to take notice of the burgeoning resistance and take steps to stop him and the human resistance including bringing in Maste...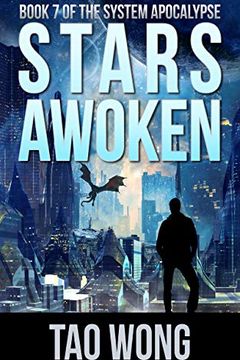 Stars Awoken
A LitRPG Apocalypse (The System Apocalypse Book 7)
John Lee has left Earth behind him as he travels to the capital of the Galactic Council. Seeking rest and an answer to what the enigmatic System is, John plans to spend his time reading and researching on Irvina. But fate has other plans for the human Paladin. Faced with a new quest and a Galactic Society that is as unfair to its citizens as it was...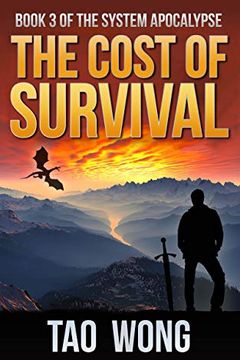 The Cost of Survival
Gain levels, kill monsters, survive the apocalypse. But at what cost? (The System Apocalypse Book 3)
The Onlivik Spores have been defeated, the dungeon tamed but at great cost. John and his friends are reeling from the losses, but the countdown to full integration to the System continues. Threatened by System-integrated races and new, more powerful monsters, John will need to get creative if he and the city are to survive. The Cost of Survival is ...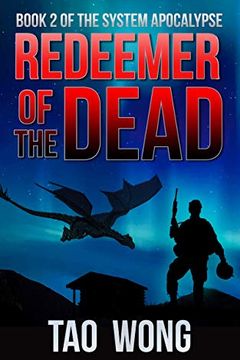 Four months ago, the world changed as electronics failed and blue screens started appearing, gifting humanity with abilities, Classes and Skills straight from a game. Caught in Klondike National Park during the apocalypse, John manages to fight his way free and reach Whitehorse. Unfortunately, the System hasn't finished with humanity yet and dungeo...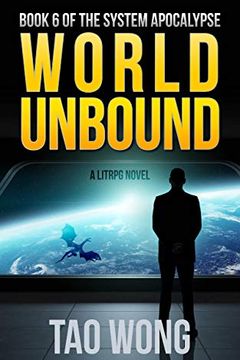 Four years ago, the Erethran Honor Guard arrived and threw John Lee into a Portal to another world. Since then, Earth has received no word of the intrepid adventurer. Until now. Finding his way back to Earth through a Portal, John returns to a very changed world. The shackles of Galactic control have bound Earth and humanity ever tighter to the Sys...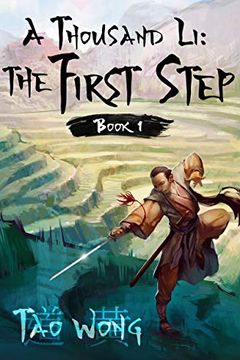 Given a chance at immortality, can Wu Ying grasp the fleeting opportunity?Long Wu Ying never expected to join a Sect or become a real cultivator. His days were spent studying, planting rice on the family farm and spending time with his friends. Fate, however, has different plans for Wu Ying and when the army arrives at his village, he and many othe...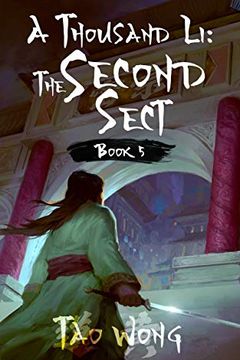 Not All Injuries Heal TrueWu Ying saved his master from the machinations of the dark sect but was gravely injured during the process. His body has changed, his bloodline awakened and his cultivation compromised. Physicians and healers at the Verdant Green Water can do nothing for him.Forced to travel to a new sect for healing, Wu Ying might find op...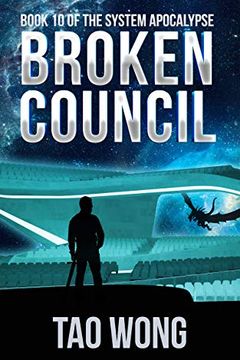 The Second Expedition by Tao Wong
The First Stop by Tao Wong
A Fist Full of Credits by Craig Hamilton, Tao Wong
The First War by Tao Wong
Städte in Ketten by Tao Wong
The Forest's Silence by Tao Wong
The Arena's Call by Tao Wong
The System Apocalypse Books 1-3 by Tao Wong
The System Apocalypse Short Story Anthology, Volume 1 by Tao Wong, Alexis Keane, Craig Hamilton, IX Phoen, L.A. Batt, R.K. Billiau
The Adventurers Bond by Tao Wong
Der Preis des Überlebens by Tao Wong
Erlöser der Toten by Tao Wong
Das Geschenk eines Heilers (Abenteuer in Brad 1) by Tao Wong
A Squire's Wish by Tao Wong
A Dungeon's Soul by Tao Wong
Das Leben im Norden by Tao Wong
A Jinn's Wish by Tao Wong
Das Herz eines Abenteurers (Abenteuer in Brad 2) by Tao Wong
Eines Gamers Wunsch by Tao Wong
Adventures on Brad Books 1 - 3 by Tao Wong
The System Apocalypse Books 4-6 by Tao Wong
The Technopath by Tao Wong
Adventures in Clothing by Tao Wong
Leveled Up Love by Tao Wong, A.G. Marshall
The System Apocalypse Issue 1 by Tao Wong
Eines Knappen Wunsch by Tao Wong
Marketing Strategy for Authors by Tao Wong
Adventures on Brad Books 4 - 6 by Tao Wong
The System Apocalypse Issue 2 by Tao Wong
The System Apocalypse Issue 3 by Tao Wong
Il Dono del Guaritore (Le Avventure su Brad, #1) by Tao Wong
Another Day, Another Plot by Tao Wong
A Thousand Li Books 1-3 by Tao Wong
Valentines in an Apocalypse by Tao Wong
Hidden Wishes Books 1-3. by Tao Wong
Blue Screens of Death by Tao Wong
Sci-Fi Stories - More Future Earth by Barbara G.Tarn, Fulvio Gatti, Rebecca M. Senese, Vonnie Winslow Crist, Meyari McFarland, Jason A. Adams, Lesley Smith, C.A. Rowland, M. L. Buchman, Tao Wong
The System Apocalypse Issue 4 by Tao Wong
First Steps into the Night by Tao Wong
The System Apocalypse Issue 7 by Tao Wong
An Adventurer's Heart by Tao Wong
The System Apocalypse Issue 6 by Tao Wong
A Thousand Li by Tao Wong
Questing for Titles by Tao Wong
A Healer's Gift by Tao Wong
A Gamer's Wish by Tao Wong
Daily Jobs, Coffee and and an Awfully Big Adventure by Tao Wong
The System Apocalypse Issue 5 by Tao Wong
On Gods and Demons by Tao Wong
Ein Tausend Li by Tao Wong
Die System-Apokalypse Band 3 by Tao Wong
Die System-Apokalypse Band 2 by Tao Wong
Die System-Apokalypse Band 5 by Tao Wong
Die System-Apokalypse Band 7 by Tao Wong
El deseo de un jugador by Tao Wong
Clifftop Crisis and Transformation by Tao Wong
Forbidden Zone by Tao Wong
The Guild's Demands by Tao Wong