Taylor Stevens Books
TAYLOR STEVENS is a critically acclaimed, multiple award-winning, New York Times bestselling author of international thrillers. Her books, known for high-octane plots populated with fascinating characters in vivid boots-on-the-ground settings, have been published in over twenty languages. THE INFORMATIONIST, first in the Vanessa Michael Munroe series has also been optioned for film by James Cameron's production company, Lightstorm Entertainment.Stevens came to writing fiction late. Born into an apocalyptic cult, separated from her family at age twelve and denied an education beyond sixth grade, she lived on three continents and in a dozen countries before she turned fourteen. In place of schooling, the majority of her adolescence was spent begging on city streets at the behest of cult leaders, or as a worker bee child caring for the many younger commune children, washing laundry, and cooking meals for hundreds at a time. In her twenties, Stevens broke free in order to follow hope and a vague idea of what possibilities lay beyond. In addition to writing novels, Stevens shares extensively about the mechanics of storytelling, writing, overcoming adversity, and the details of her journey into publishing through email, podcast, and video tutorials. You can find her at:* taylorstevensbooks.com/connect.php * taylorstevensshow.com* patreon.com/taylorstevens* facebook.com/taylorstevens* twitter @taylorstevens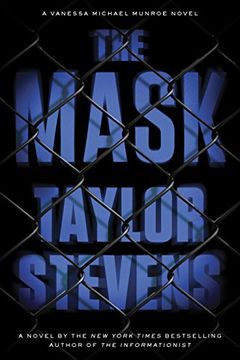 A skilled information hunter gets pulled into a deadly situation after her lover is arrested for murder. With danger lurking around every corner, she takes matters into her own hands to clear his name and protect herself. Will she be able to uncover the truth before it's too late?
This literary magazine, run for and by teens in Rochester, NY, showcases a variety of creative writing such as poetry, fiction, flash fiction, and a play excerpt in their Summer 2013 issue. It includes pieces such as "Crossing the Lake," "I Was Not Born to Quit," and "Chroma" by aspiring writers like Jessica Zeidman, Vanessa Zimmerman, and Isabella Wu. Dive into the creative world of young writers with this collection.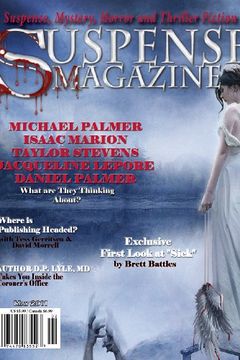 Suspense Magazine May 2011
Daniel Palmer, Michael Palmer, DP Lyle, Jacqueline Lepore, Isaac Marion, Taylor Stevens, Donald Allen Kirch, Brett Battles, DJ Weaver
Discover interviews with bestselling authors in the Suspense Magazine May 2011 edition, including Michael Palmer, Daniel Palmer, and Taylor Stevens. Dive into the publishing industry's changes with David Morrell and Tess Gerritsen, and explore the world of crime and suspense with articles by D.P. Lyle, MD and Donald Allen Kirch. Get an exclusive sneak peek at the thrilling new book, "Sick" by Brett Battles.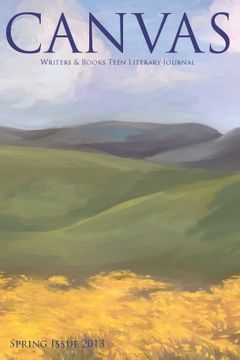 CANVAS
Spring 2013 (CANVAS Teen Literary Journal Book 1)
Discover the freshest voices in teen literature with this new literary magazine from Rochester, NY. Written and run exclusively by teens, the premiere issue features poetry, flash fiction, and fiction from a wide range of young authors.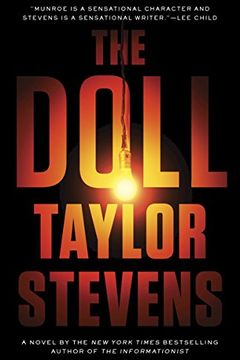 A skilled and dangerous hunter, Vanessa Michael Munroe has built a reputation for getting things done - even if it means breaking the law. After being kidnapped and thrown into an underground world, Munroe is forced to make a choice that will determine the fate of those she loves. In this high-octane thriller, Munroe must use her unique skillset to deliver justice and overcome a dangerous enemy. Perfect for fans of Bourne and Lisbeth Salander, this book is sure to keep you on the edge of your seat.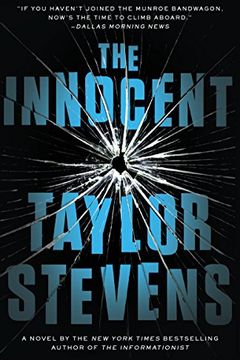 The Innocent
A Vanessa Michael Munroe Novel (Vanessa Michael Munroe Series Book 2)
Taylor Stevens
-
2012-01-30

(first published in 2011)
A thrilling novel about a cult called The Chosen and the survivor's quest to rescue a kidnapped child. Vanessa Michael Munroe is the only hope for the childhood survivors of this dangerous group. Will she be able to help steal Hannah back after eight years? Find out in this gripping tale.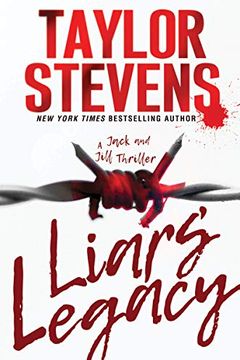 Liars' Legacy: A thrilling novel from bestselling author Taylor Stevens about the global spy game and the elusive twins Jack and Jill. With the assassin broker dead, the world's deadliest killers are free to pursue their own vendettas and political agendas. The US government has mobilized killers to preemptively hunt them down. Among the most dangerous are Jack and Jill, who are often estranged but always connected by a legacy they can't escape. As they board a flight to Berlin to meet their father, they suspect a trap. Caught between two superpowers and unable to trust each other, brother and sister will match wit against skill in a life-threatening chase across Europe, back to the United States, and into an unholy alliance that could change the balance of global power forever. Filled with pulse-pounding tension, blistering action, and intense human drama, Liars' Legacy is world-class intrigue at its best.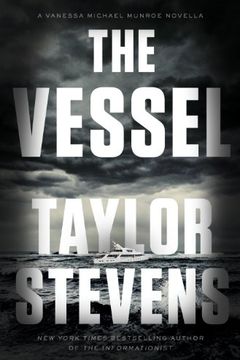 The Vessel
A Vanessa Michael Munroe Novella (Kindle Single) (Vanessa Michael Munroe Series)
Taylor Stevens
-
2014-06-10
"Surviving a predator's game of sadism and destruction, a woman seeks revenge on the man who destroyed everything she loved. Armed only with his face and the name of a city, she'll stop at nothing to find and kill him. The Vessel is a thrilling tale of vengeance and survival, where one woman refuses to back down even when all hope seems lost."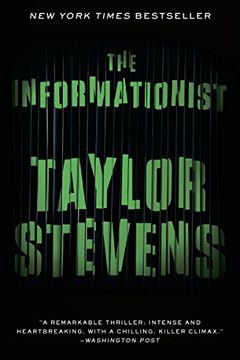 The Informationist
A Vanessa Michael Munroe Novel (Vanessa Michael Munroe Series Book 1)
Taylor Stevens
-
2011-03-08
This thrilling book follows the life of Vanessa Michael Munroe, who deals in confidential and expensive information for various clients. Born in Africa, she became a protégé of an infamous gunrunner and built her reputation as a dangerous woman. After almost a decade of building a new life in Dallas, something from her past forces her to return to Africa.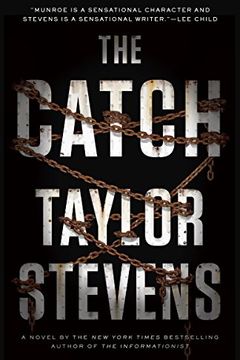 Follow Vanessa Michael Munroe, the skilled informationist and hunter, who is now working undercover for a maritime security company in Djibouti. When she discovers the operation she is a part of involves gunrunning, Munroe wants out. However, she is forced back into action when the ship is attacked by pirates and the crew, including her boss Leo, goes missing. Munroe must navigate dangerous waters and use all of her skills to save Leo and uncover the true motive behind the attack. A gripping addition to Taylor Stevens' bestselling series.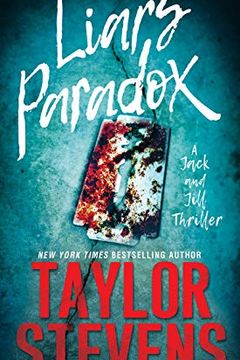 Garden Journal by Taylor Stevens
Infiltrée by Taylor Stevens