Terry Bolryder Books
Terry is the author of over forty bestselling shifter romances. She spends her spare time dreaming of dragons, playing with her pets, and watching sunsets from her home in the mountains alongside her husband (who she suspects would make a great bear shifter). She loves the wild outdoors, her fans, all readers, and getting lost in a great book.Sign up for Terry's newsletter here (copy and paste) to get notified of new releases and sales!http://eepurl.com/3KYtH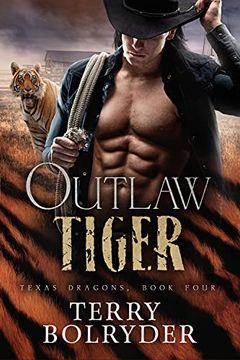 Save a horse, ride an outlaw tiger...As an orphan who was raised on Dragonclaw ranch, Dallas the tiger shifter is completely loyal to all the people and shifters who live there. So when a local story about gigantic monsters emerging from the ground draws unwanted attention, Dallas swears he'll protect his home and its secrets at all costs. As one o...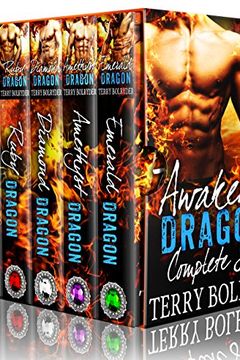 Get all six of the bestselling Awakened Dragons book in this complete series set. Six sexy, larger than life fire breathers with unique, gemstone related powers who just woke up and are ready to defend humanity and learn the ways of the modern world while finding their fated mates. Warning: contains ferocious dragons, fearsome fights, fiery love sc...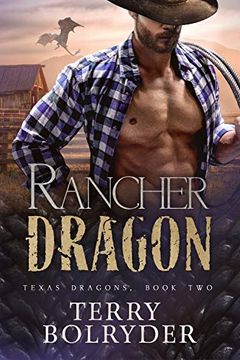 Save a horse, ride a rancher dragon...Beck is a big, growly mountain of a man with a monster of a dragon inside him. He keeps to himself, only leaving Dragonclaw Ranch when his inner beast feels unsafe for his friends. But when a brush with death makes Beck give a stranger his dragon's talon coin, he wakes up to a pretty, curvy woman that he now ow...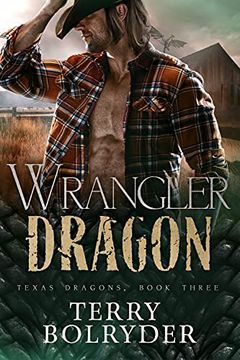 Save a horse, ride a wrangler dragon...Tucker C. Thompson, an immortal dragon and legendary gunslinger, is now a simple wrangler who enjoys life on the ranch under his middle name, Clancy. The world has moved on and he's happy to be forgotten. That is, until he sees his old Dragon's Talon coin in an antiques shop in a tiny town. He wants to buy it ...
Theo Lancaster isn't just the world's best surgeon. He's also a night-stalking monster, a creature of darkness. At least, some of the time. Thanks to his best nurse, Theo has had an ace in the hole for several years now. That is, until she threatens to leave. Only then does he realize she's much more than just another coworker, and the only human h...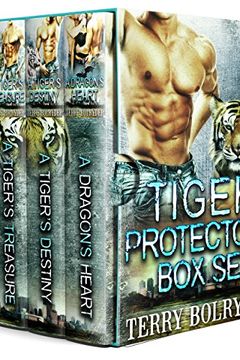 Hot tiger shifter brothers fall for curvy, sassy mates while fighting the bad guys in the shifter world and helping their dragon bosses. Bonus sexy ménage book A Dragon's Heart! A Tiger's Bounty Jace is tall, dark and handsome. He's also a super rare tiger shifter, with orange eyes and a keen sense of justice that has him constantly on the hunt Hot...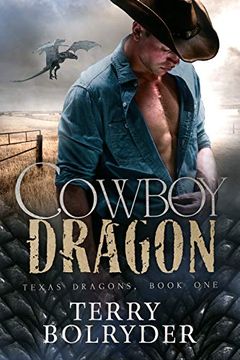 Save a horse, ride a dragon...Marian West has nothing left to her name but her car (which is currently broken down), an old coin in her pocket, and the legend of a man named Harrison, who she's currently looking for. But instead of finding the last person that can help her, she gets a pack of hungry coyotes instead. By either good or bad luck, she'...
A dragon as a coworker? Complicated. Adrien the silver dragon has everything most humans could want. But as a dragon awakened in the modern world he misses his old life, his powers (which have been temporarily restrained) and the way he used to lord his status over others. But one night when he sees someone vulnerable, someone with far less than he...
Sasha Harrington has horrible taste in men. After her latest fiasco, she has sworn of relationships. But when a handsome man with striking features and a body made of rock-hard muscle wanders into her library, asking for her help, she starts getting ideas again. That is, until she finds out it's Dare Lancaster, the same man who tried to kidnap her ...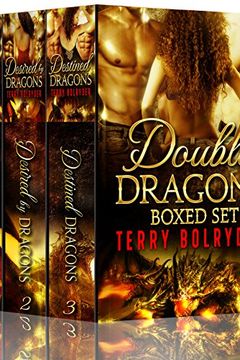 Three hot and sexy dragon ménage romances... Welcome to the world of dragons, fire-breathing enforcers of the shifter world who possess special powers and do everything in pairs. Strong, sexy and unimaginably wealthy, the only thing these dragons need is a sexy mate to complete their triads. Enjoy all three complete and separate stories! Three hot ...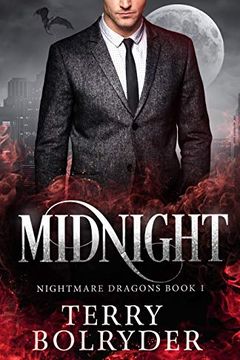 Citrine by Terry Bolryder
Arsenic Dragon by Terry Bolryder
Aquamarine by Terry Bolryder
Cadmium Dragon by Terry Bolryder
Platinum by Terry Bolryder
Titanium by Terry Bolryder
Held by Heat by Terry Bolryder
Emerald Dragon by Terry Bolryder
Dragon to the Rescue by Terry Bolryder
Tourmaline by Terry Bolryder
Dragon Released by Terry Bolryder
Zinc Dragon by Terry Bolryder
Chromium Dragon by Terry Bolryder
Dragon in Love by Terry Bolryder
Loved by Light by Terry Bolryder
Dragon Meets Girl by Terry Bolryder
Diamond Dragon by Terry Bolryder
Lead Dragon by Terry Bolryder
Cobalt Dragon by Terry Bolryder
Defended by Darkness by Terry Bolryder
Amethyst Dragon by Terry Bolryder
Dragon with Benefits by Terry Bolryder
Bear Haven Box Set by Terry Bolryder
Prince of Ice by Terry Bolryder
Ruby Dragon by Terry Bolryder
Dragon Redeemed by Terry Bolryder
Dragon Next Door by Terry Bolryder
Purrfect for Me by Terry Bolryder
Master of Frost by Terry Bolryder
Bear Claw Security Box Set by Terry Bolryder
Sapphire Dragon by Terry Bolryder
A Tiger's Destiny by Terry Bolryder
Lord of Winter by Terry Bolryder
Mine Furever by Terry Bolryder
Polar Heat; Box Set by Terry Bolryder
Alpha Contender Boxed Set by Terry Bolryder
Soldier Bears Box Set by Terry Bolryder
A Tiger's Treasure by Terry Bolryder
A Dragon's Heart by Terry Bolryder
Bear-ly a Hero by Terry Bolryder
Destined Dragons by Terry Bolryder
Wild Bear by Terry Bolryder
Kiss of the Dragons by Terry Bolryder
Bear to the Rescue by Terry Bolryder
Bear to the End by Terry Bolryder
Bear-ly Human by Terry Bolryder
Sheltered by the Bear by Terry Bolryder
Big Sexy Bear by Terry Bolryder
Protector of the Pride by Terry Bolryder
Onyx Dragon by Terry Bolryder
Mountain Lion by Terry Bolryder
Big Strong Bear by Terry Bolryder
Desired by Dragons by Terry Bolryder
Love at Furst Sight by Terry Bolryder
Bearthlete by Terry Bolryder
Bear to the Bone by Terry Bolryder
Rancher Bear by Terry Bolryder
Found by Frost by Terry Bolryder
Bearlebrity by Terry Bolryder
Prince of Fate by Terry Bolryder
A Tiger's Bounty by Terry Bolryder
Some Bear to Love by Terry Bolryder
Alpha Defender by Terry Bolryder
King of Rock by Terry Bolryder
Big Bad Bear by Terry Bolryder
Alpha Games Volume 1 by Terry Bolryder
Double Dragons by Terry Bolryder
Mountain Bear by Terry Bolryder
Bear-ever Yours by Terry Bolryder
Bearllionaire by Terry Bolryder