Terry Bolryder Books
Terry is the author of over forty bestselling shifter romances. She spends her spare time dreaming of dragons, playing with her pets, and watching sunsets from her home in the mountains alongside her husband (who she suspects would make a great bear shifter). She loves the wild outdoors, her fans, all readers, and getting lost in a great book.Sign up for Terry's newsletter here (copy and paste) to get notified of new releases and sales!http://eepurl.com/3KYtH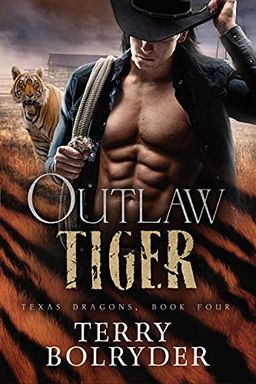 "Outlaw Tiger" tells the story of Dallas, a loyal tiger shifter determined to protect his home and its secrets at all costs. When a reporter, Mel, gets too close to the truth, Dallas finds himself torn between his duty and his love for her. This action-packed romance set in the beautiful Texas wilderness is a page-turner that will leave readers eager for more! "Outlaw Tiger" is book 4 in the Texas Dragons series.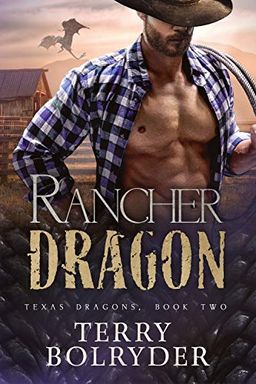 A rugged rancher with a dragon inside crosses paths with a curvy stranger, leading to a dangerous adventure filled with passion and peril. As danger looms, he must come to terms with his monstrous inner self and risk everything to protect the woman he desires. Rancher Dragon is the second book in the Texas Dragons series.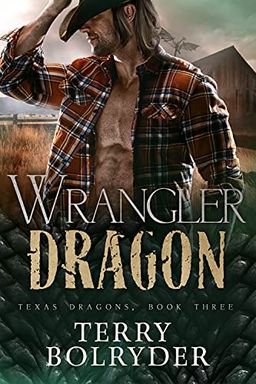 "Wrangler Dragon" tells the story of Tucker C. Thompson, an immortal dragon turned ranch-hand, who discovers his old Dragon's Talon coin in an antiques shop. When he meets the feisty and obsessed shopkeeper, Billie Belladonna Palmer, he takes her to Dragonclaw Ranch to give her a real Tucker Thompson experience. However, danger lurks as men with bad intentions hunt for Clancy's coin and his past catches up to him. Clancy and Billie must rely on each other to survive, all while discovering unexpected treasures in each other's arms and hearts.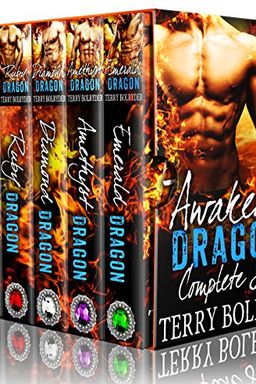 This complete series set follows six captivating fire-breathing dragons who have just awakened and are ready to defend humanity while searching for their fated mates. Each dragon has unique powers related to gemstones, and their journey includes fearsome fights and fiery love scenes. From the sapphire dragon who meets a kind shelter worker to the ruby dragon who falls for his sweet neighbor, these sexy dragons will melt even a scale-covered heart.
"Starlight" is a thrilling paranormal romance that follows the story of Theo Lancaster- a world-renowned surgeon and night-stalking monster. As his best nurse threatens to leave, Theo realizes she's much more than just a coworker, and the only human his heart could ever want. The repressed feelings of both characters come rushing out as they explore a relationship that ignites sparks both inside and outside the bedroom. But as foul forces are about to break free, endangering everything Theo holds dear, it's up to him and Ada to put aside their differences and work together. This book is part of the Nightmare Dragons series and is perfect for those who enjoy stories with intense themes, mystery, and sexy shifters who go bump in the night.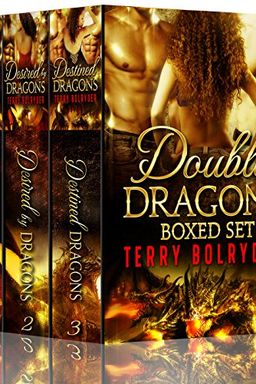 This boxed set contains three steamy and exciting dragon ménage romances. Follow the story of three triads as they search for their perfect mate and face dangerous challenges that threaten their newfound love. Each book is a standalone novel filled with action, magic, and intense love scenes. Prepare to be whisked away to the world of dragons and experience the thrill of finding your soulmate times two! For mature readers only.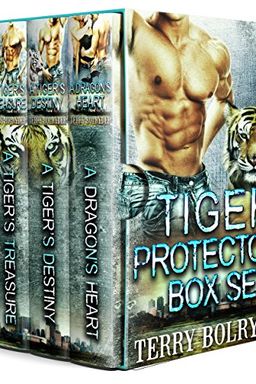 This box set features hot tiger shifter brothers and their sassy curvy mates, all fighting the bad guys in the shifter world while helping their dragon bosses. Follow Jace, Carter, and Kel as they navigate their dangerous jobs and their feelings for their captivating partners. Also included is a bonus book about dragon shifters searching for a third mate to join their triad. Prepare yourself for steamy romance, thrilling action, and exciting adventures in this exciting box set.
Nightfall follows Sasha Harrington, a woman who has sworn off relationships due to her horrible taste in men. However, when Dare Lancaster walks into her library asking for her help, she starts to change her mind. The only problem is, Dare is the same man who tried to kidnap her and her friend and transforms into a monster at midnight. Despite this, the two strike a deal that leads to a steamy romance. But with Dare's dangerous secret and Sasha's growing feelings, things quickly become complicated.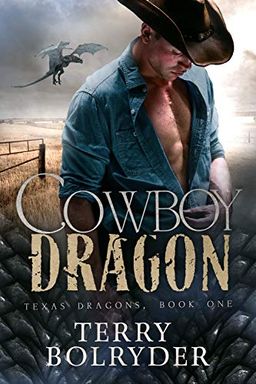 An unexpected encounter with a mysterious cowboy who owns a sprawling ranch leads Marian West on a wild ride through the rugged Texas landscape. As she navigates through danger and secrets, she can't help but feel a strong connection to the cowboy - and his dragon, who seems determined to make Marian his mate. Will Marian be able to resist the charms of this growly, hot cowboy, or will she fall head over heels for him? Find out in this thrilling story of love and adventure in the Wild West.
"Silver" is a captivating romantic fantasy that follows Adrien, a silver dragon, who yearns for his old life with powers and a sense of superiority. However, after meeting vulnerable Kelsey, he steps up to protect and support her, soon realizing she might be his soulmate. As they fall in love and learn about each other's worlds, an old enemy threatens to destroy their happy ending. This second book in the Date-A-Dragon series offers steamy romance, strong curvy heroines, and, of course, hot dragons with secrets.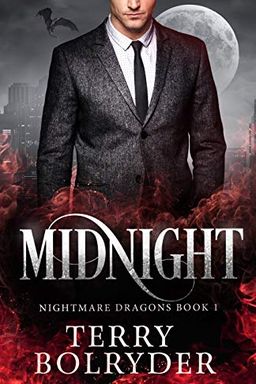 Citrine by Terry Bolryder
Arsenic Dragon by Terry Bolryder
Held by Heat by Terry Bolryder
Aquamarine by Terry Bolryder
Dragon to the Rescue by Terry Bolryder
Dragon in Love by Terry Bolryder
Cadmium Dragon by Terry Bolryder
Platinum by Terry Bolryder
Titanium by Terry Bolryder
Chromium Dragon by Terry Bolryder
Emerald Dragon by Terry Bolryder
Loved by Light by Terry Bolryder
Tourmaline by Terry Bolryder
Zinc Dragon by Terry Bolryder
Dragon Released by Terry Bolryder
Dragon Meets Girl by Terry Bolryder
Diamond Dragon by Terry Bolryder
Defended by Darkness by Terry Bolryder
Lead Dragon by Terry Bolryder
Cobalt Dragon by Terry Bolryder
Dragon Redeemed by Terry Bolryder
Bear Haven Box Set by Terry Bolryder
Dragon with Benefits by Terry Bolryder
Amethyst Dragon by Terry Bolryder
Prince of Ice by Terry Bolryder
Ruby Dragon by Terry Bolryder
Bear Claw Security Box Set by Terry Bolryder
Dragon Next Door by Terry Bolryder
Master of Frost by Terry Bolryder
Purrfect for Me by Terry Bolryder
Sapphire Dragon by Terry Bolryder
Lord of Winter by Terry Bolryder
Polar Heat; Box Set by Terry Bolryder
A Tiger's Destiny by Terry Bolryder
Mine Furever by Terry Bolryder
Soldier Bears Box Set by Terry Bolryder
Alpha Contender Boxed Set by Terry Bolryder
A Tiger's Treasure by Terry Bolryder
A Dragon's Heart by Terry Bolryder
Bear-ly a Hero by Terry Bolryder
Destined Dragons by Terry Bolryder
Wild Bear by Terry Bolryder
Bear to the End by Terry Bolryder
Bear to the Rescue by Terry Bolryder
Bear-ly Human by Terry Bolryder
Kiss of the Dragons by Terry Bolryder
Big Sexy Bear by Terry Bolryder
Desired by Dragons by Terry Bolryder
Big Strong Bear by Terry Bolryder
Sheltered by the Bear by Terry Bolryder
Mountain Lion by Terry Bolryder
Protector of the Pride by Terry Bolryder
Onyx Dragon by Terry Bolryder
Love at Furst Sight by Terry Bolryder
Bearthlete by Terry Bolryder
Bear to the Bone by Terry Bolryder
Rancher Bear by Terry Bolryder
Found by Frost by Terry Bolryder
Prince of Fate by Terry Bolryder
Bearlebrity by Terry Bolryder
A Tiger's Bounty by Terry Bolryder
Alpha Defender by Terry Bolryder
Some Bear to Love by Terry Bolryder
King of Rock by Terry Bolryder
Big Bad Bear by Terry Bolryder
Double Dragons by Terry Bolryder
Alpha Games Volume 1 by Terry Bolryder
Mountain Bear by Terry Bolryder
Bear-ever Yours by Terry Bolryder
Bearllionaire by Terry Bolryder