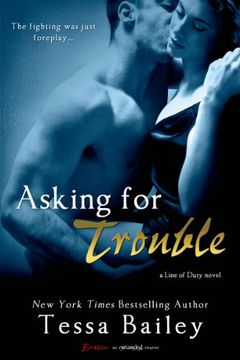 A sexy category romance from Entangled's Brazen imprint...The fighting was just foreplay...Brent Mason and Hayden Winstead can't stand each other. She plans exclusive parties for her rich familys charities. He's a rough and tumble cop who rigs explosives for a living. Could two people be any less suited for conversation? They think not and prefer t...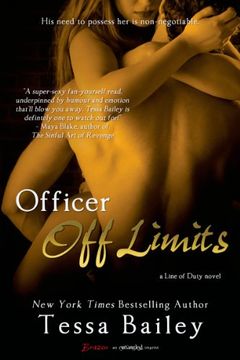 His need to possess her is non-negotiable. Story Brooks' fiancé just called off their wedding two weeks before the happy day. As if that isn't bad enough, her semi-estranged father, an infamous NYPD hostage negotiator, has suffered a heart attack. Not wanting to examine her lack of emotion over the broken engagement, she hops on a plane to reconnec...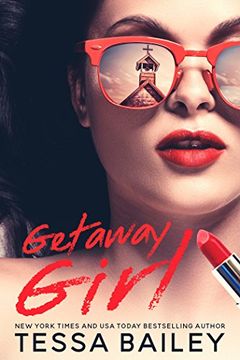 This unlikely getaway driver never expected to help the mayor escape…After a six-year absence, Addison Potts is back in Charleston to stir things up. And what better place to make her villainous return than her estranged cousin's wedding? Only, the nuptials hit a snag when the bride doesn't show, leaving Addison to play getaway driver for the jilte...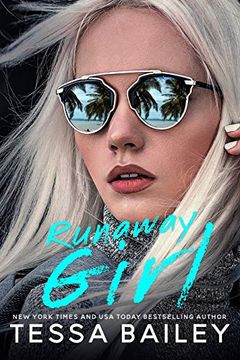 It's Naomi Clemons's big day. Her dream wedding. And she's outta here.One moment. A chance meeting of gazes through the church window pane with someone familiar who radiates intrigue. Independence. It's the final push Naomi needs to realize...she's boring. A blonde, cookie cutter, well mannered trophy wife-to-be. How can she expect to lead a fulfil...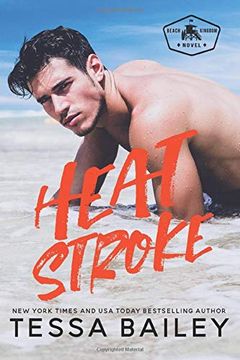 They can't be together. They won't stay apart. Marcus "Diesel" O'Shaughnessy is a brash, oversized CrossFit enthusiast with a naked lady tattooed on his rippling forearm. Jamie Prince is a private school teacher with an extremely low tolerance for bull. The two men have zero in common. Well, except for three things. They're both moonlighting as lif...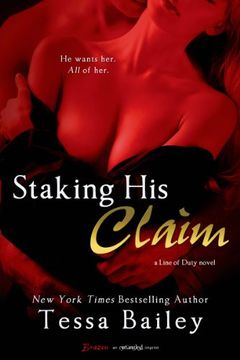 A sexy category romance from Entangled's Brazen imprint...He wants her. All of her.NYPD sniper Matt Donovan is in Hell. Instead of driving his best friend's little sister home from college, he's stuck with her roommate—a fresh-faced ray-of-sunshine with a body that makes grown men weep. There's no way he'll allow himself to taint the little vixen, ...
He wants her soul. Too bad she already sold it. Family is everything to gambling den darling, Teresa Valentini. Blood comes first, especially before men. So when her brother lands himself in hot water, she's willing to do whatever it takes to save him. And showing up topless in her unwitting savior's motel room is turning out to be the furthest thi...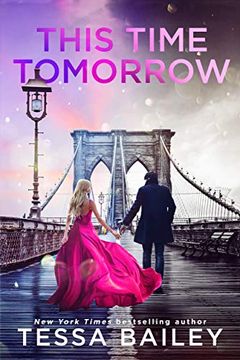 Roksana, heiress to the vampire slayer throne, has performance anxiety.She's supposed to kill Elias, but so far she's only succeeded in maxing out his credit card. Now her failure to stake the brooding vampire has sent her back to Moscow in disgrace to face her mother's wrath. Expecting punishment by death, she's given a rare reprieve. She now has ...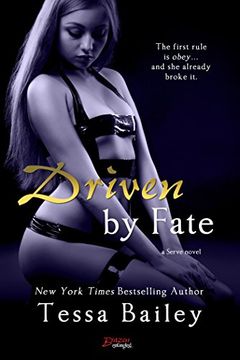 The first rule is obey... and she already broke it.Francesca "Frankie" De Luca always pays her debts. Even when it means stepping inside Serve, the sensuous Manhattan club that caters to particular adult desires. For Frankie, it's a taste of something she's always wanted—and never received. Until a sharply dressed Brit orders her into his room, and...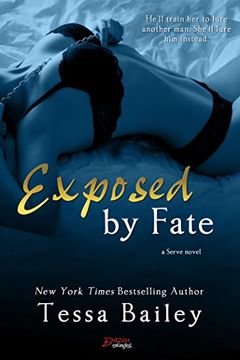 A sexy category romance from Entangled's Brazen imprint...He'll train her to lure another man. She'll lure him instead. When interior designer Eliza Ballas accompanies a friend to New York's premier BDSM club, she's taken aback by the sheer want that overruns her body—especially when a sexy Brit assumes Eliza is adept at dark, sensual arts. If she'...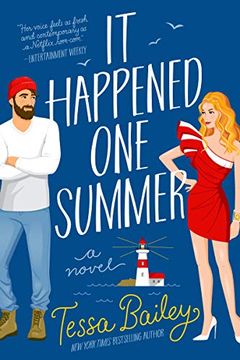 Baiting the Maid of Honor by Tessa Bailey
Today Tomorrow and Always by Tessa Bailey
The Sweetest Fix by Tessa Bailey
The Beach Kingdom Bundle by Tessa Bailey
Too Close to Call by Tessa Bailey
Captivated by Tessa Bailey, Eve Dangerfield
Disturbing His Peace by Tessa Bailey
1001 Dark Nights by Jennifer Probst, Tessa Bailey, Elisabeth Naughton, Laura Kaye, Erika Wilde
The Major's Welcome Home by Tessa Bailey
Wound Tight by Tessa Bailey
1001 Dark Nights by Tessa Bailey
Protecting What's Theirs by Tessa Bailey
Risking It All by Tessa Bailey
Unfixable by Tessa Bailey
Indecent Exposure by Tessa Bailey
Worked Up by Tessa Bailey
Up in Smoke by Tessa Bailey
Sink or Swim by Tessa Bailey
Riskier Business by Tessa Bailey
Boiling Point by Tessa Bailey
Renaissance Man by Tessa Bailey
Raw Redemption by Tessa Bailey
Protecting What's His by Tessa Bailey
Too Hard to Forget by Tessa Bailey
His Risk to Take by Tessa Bailey
Halfway Girl by Tessa Bailey
Too Beautiful to Break by Tessa Bailey
Owned by Fate by Tessa Bailey
Too Wild to Tame by Tessa Bailey
Rough Rhythm by Tessa Bailey
Tools of Engagement by Tessa Bailey
Mouth to Mouth by Tessa Bailey
Disorderly Conduct by Tessa Bailey
Too Hot to Handle by Tessa Bailey
Reborn Yesterday by Tessa Bailey
Crashed Out by Tessa Bailey
Thrown Down by Tessa Bailey
Love Her or Lose Her by Tessa Bailey
Fix Her Up by Tessa Bailey
Hook, Line, and Sinker by Tessa Bailey