The Raveness Books
Lavinia Valeriana is an independent musician, confessional diarist, and artisan. Lavinia did debut in December 2000 at just thirteen-years-old. Valeriana has seen reference in the books of bestselling authors and has a global following for both her music and writing.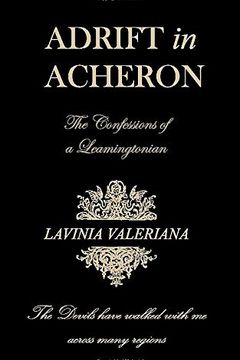 Adrift in Acheron
Book one (The Confessions of a Leamingtonian)
The Raveness, Lavinia Valeriana
-
2018-09-06
Unveil the motivations of a Warwickshire avant-garde musician, confessional diarist, and artisan in this gripping and unconventional diary. The first book in a series, Adrift in Acheron delves into the vastly dark-romantic world of Lavinia "The Raveness" Valeriana, as she explores Leamington Spa and Warwickshire. Brace yourself for revelations and deliberately cryptic poetry in this intriguing read.