Tiffany Roberts Books
Tiffany Roberts is the pseudonym for Tiffany and Robert Freund, a husband and wife writing duo. Tiffany was born and bred in Idaho, and Robert was a native of New York City before moving across the country to be with her. The two have always shared a passion for reading and writing, and it was their dream to combine their mighty powers to create the sorts of books they want to read. They write character driven sci-fi and fantasy romance, creating happily-ever-afters for the alien and unknown.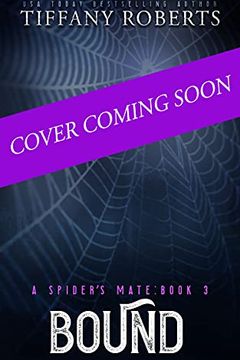 A thrilling finale to The Spider's Mate Trilogy, this book is a must-read for fans of science fiction romance. Stay tuned for the official blurb and prepare to be captivated by the final installment. The pre-order date will be updated to an earlier release, so don't miss out on this epic conclusion!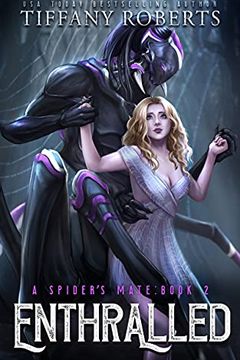 Enthralled
An Alien Romance Trilogy (The Spider's Mate Book 2)
Tiffany Roberts
-
2021-09-02
"Enthralled" is a captivating book that follows the story of Ketahn and Ivy. Ketahn never wanted a mate but fate gave him Ivy Foster. Despite wanting to keep his mate safe, an enraged queen is searching for him, and Ketahn knows they need to leave the Tangle. But Ivy won't forsake her people, and Ketahn cannot condemn her compassion. As they wake other humans from their death sleeps, Ketahn's bond with Ivy is tested as he must venture into Zurvashi's domain to keep her and her people safe. This is the second book in The Spider's Mate Trilogy.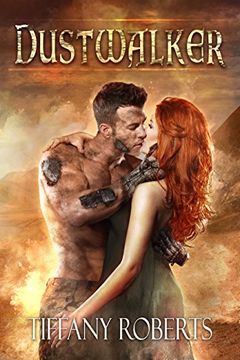 Dustwalker
Tiffany Roberts
-
2023-02-01

(first published in 2017)
In "Dustwalker" by Tiffany Roberts, a synthetic being named Ronin wanders through the desolate wasteland of The Dust, finding purpose in his simple cycle of walking, scavenging, destroying, and trading. But everything changes when he meets Lara Brooks, a human woman who makes him question his programming. As Ronin helps Lara search for her missing sister, he discovers a greater threat in the form of Cheyenne's tyrannical leader. With explicit content and mature themes, "Dustwalker" is a gripping and intense sci-fi adventure.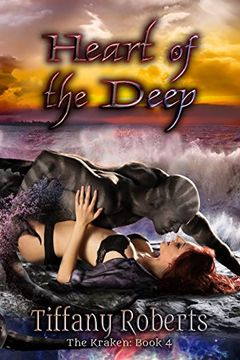 Heart of the Deep takes readers on a thrilling adventure with Larkin, a hunter after the kraken monsters. After finally capturing three of them, she realizes they're not the monsters she expected, and finds herself drawn to Dracchus, a kraken who captivates her and makes her long for things she never dared dream. As tensions escalate between their people, Larkin must decide if she can trust Dracchus, and if a taste of him is worth risking her life. Dracchus, who has risked everything to protect his people, sees in Larkin a mate unlike any other. To have her, he'll have to endanger her and all those he cares for. How much is he willing to gamble to fulfill his own desires?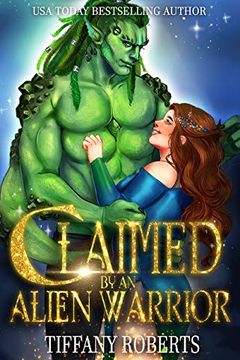 An elite aligarii warrior seeks aid from a human to escape years of captivity and torture. Zoey, a curvy human female, becomes the only hope for his freedom and deepest desire. Racing across the country to evade a shadowy government agency and their insatiable attraction to one another, Zoey and Rendash risk everything to save each other.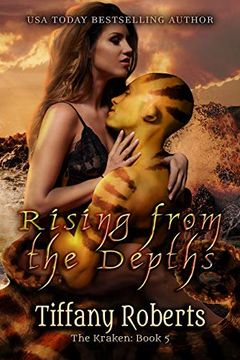 "Rising from the Depths" tells the story of Kronus, a creature plagued by guilt and searching for a home, who saves a human named Eva from danger. Though Kronus once opposed relationships with humans, he feels drawn to Eva's pain and inner strength. Eva, who has lost everything and is sinking deeper into despair, resists Kronus at first but eventually finds herself drawn to him. This book contains sexual explicit scenes and violence.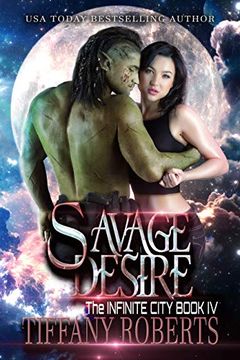 Savage Desire
Tiffany Roberts
-
2022-09-01

(first published in 2020)
A violent and volatile wanderer meets his opposite at a bar - a small, sweet bartender who he craves. But can he make her his without hurting her? Stranded on a hostile planet, his primal rage threatens to consume him as he protects her from danger. Will he be able to resist her?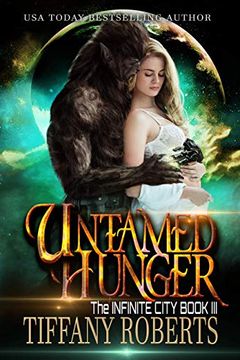 When Drakkal sees a beautiful human in his client's private zoo and instantly recognizes her as his mate, the situation gets complicated. After being abducted, sold to a rich alien's basement menagerie, and impregnated by her dirtbag ex-boyfriend, Shay has to admit things aren't looking great. But when a gruff but insanely attractive azhera forces Shay's owner to sell her to him, she escapes him at her first chance, but can't forget the intense azhera and his heated stare. Shay's former owner also remembers, and he's determined to retrieve his prized possession and have his revenge on the azhera who took her.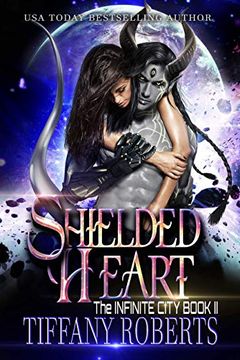 Discover a world of alien wonders in this tantalizing read. Samantha seeks a fresh start in Arthos, but encounters danger and unfamiliarity amongst the aloof alien beings. That is, until she crosses paths with a seductive savior. As their attraction grows, Samantha must decide whether to trust this mysterious alien who is hiding dangerous secrets. A thrilling and sensual tale of love and betrayal, not for the faint-hearted.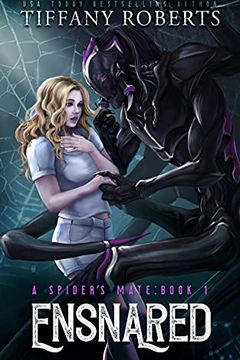 A hunter becomes ensnared in a creature's trap, only to find a new world when he meets a small, delicate, and pale-skinned female unlike any he's known before. Their webs are entangled, and he won't let anything take her away. This is book 1 of 3 in The Spider's Mate Trilogy.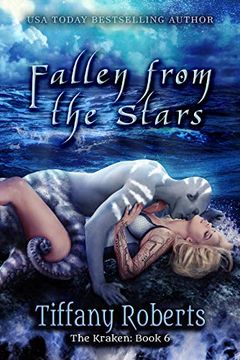 Lover from the Waves by Tiffany Roberts
Claimed by the Alien Bodyguard by Tiffany Roberts
Unleashed by Tiffany Roberts
Jewel of the Sea by Tiffany Roberts
Tethered Souls by Tiffany Roberts
Entwined Fates by Tiffany Roberts
Stalked by the Alien Assassin by Tiffany Roberts
Undying by Tiffany Roberts
To Love a Dragon by Tiffany Roberts
The Warlock's Kiss by Tiffany Roberts
The Kraken Series Boxset One by Tiffany Roberts
Escaping Wonderland by Tiffany Roberts
Taken by the Alien Next Door by Tiffany Roberts
Make Me Hunger by Tiffany Roberts
Make Me Yours by Tiffany Roberts
The Kraken Series Boxset Two by Tiffany Roberts
Ice Bound by Tiffany Roberts
Make Me Whole by Tiffany Roberts
Hunter of the Tide by Tiffany Roberts
Treasure of the Abyss by Tiffany Roberts
To Tame a Dragon by Tiffany Roberts
Silent Lucidity by Tiffany Roberts
His Darkest Craving by Tiffany Roberts
Make Me Burn by Tiffany Roberts