Tiffany Roberts Books
Tiffany Roberts is the pseudonym for Tiffany and Robert Freund, a husband and wife writing duo. Tiffany was born and bred in Idaho, and Robert was a native of New York City before moving across the country to be with her. The two have always shared a passion for reading and writing, and it was their dream to combine their mighty powers to create the sorts of books they want to read. They write character driven sci-fi and fantasy romance, creating happily-ever-afters for the alien and unknown.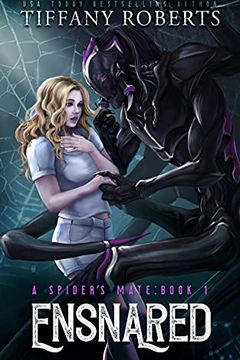 He's spent years as a hunter, but now he's the one ensnared in a creature's trap.Ketahn did not want a mate. Fate has a different plan for him. When the queen he despises declares her intention to claim him, he retreats into the jungle.What he finds there changes his world.Small, delicate, and pale skinned, Ivy Foster is nothing like the females Ke...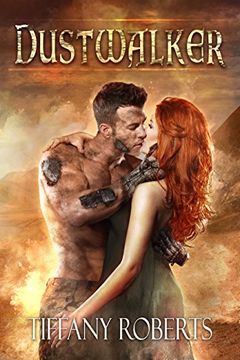 A SYNTH SEARCHING FOR PURPOSE…Walk. Scavenge. Destroy. Trade. A simple cycle that's suited Ronin for one hundred and eighty-five years. With no clear grasp of his programming, the barren wasteland known as The Dust offers him purpose, a place where his armored undercasing, amped-up processors, and advanced optics can be put to use. The ramshackle t...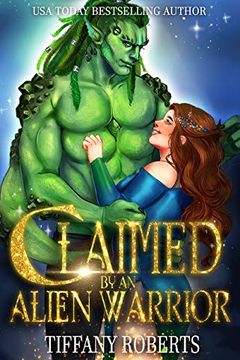 An otherworldly warrior desperate to escape Earth. A curvy human female who's his only hope—and his deepest desire.After losing her job, apartment, and boyfriend in one afternoon, Zoey doesn't think things can get any worse. Then an uninvited passenger—green, four-armed, and sexy as sin—proves her wrong by dragging her into his frantic escape. Help...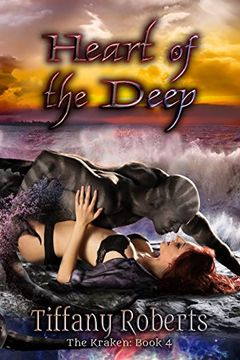 HIS HUNTRESS AND HIS HEART Larkin has spent almost a year hunting the monstrous kraken in the hope that they knew the whereabouts of her missing brother. Her efforts finally come to fruition when she and the other rangers capture three of the beasts — but the reality is nothing like the stories they've been told, and the kraken are not the monsters...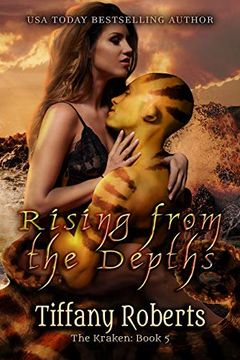 Two years after a bloody battle nearly tore his people apart, Kronus finds himself plagued with guilt and without a place to truly call home. And when he saves a blue-eyed human from a razorback, his world is once again turned upside-down. Though he once opposed relations with her kind, he is undeniably drawn to Eva's pain, loss, and inner strength...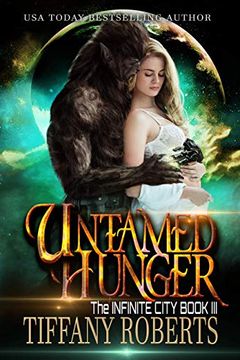 SHE'S ONE HUMAN IN AN INFINITE CITY—AND HE WILL NOT STOP UNTIL HE POSSESSES HER.It should have been an easy job—deliver the ID chip, get paid, and get out. But when Drakkal sees a beautiful human in his client's private zoo and instantly recognizes her as his mate, the situation gets complicated. The motto he's long lived by—don't be stupid—is cast...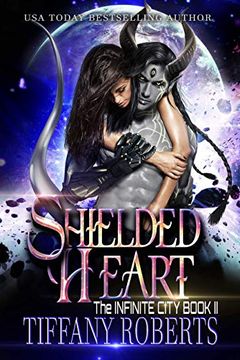 Arthos, the Infinite City, is a place of alien wonders and indescribable beauty—and, most importantly for Samantha, it's also halfway across the universe from her abusive ex-fiancé. She came to the city desperate for a fresh start, but she finds herself downtrodden on a world of aloof alien beings with little hope of finding her place—and a good ch...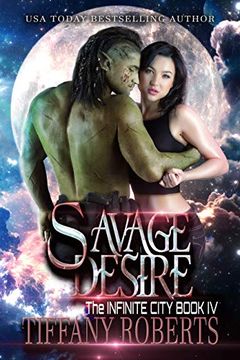 He's violent, volatile, and loves a good fight. She's small and sweet—and everything he craves. But can he make her his without hurting her?Thargen wanders the sprawling Undercity streets with one goal—a drink. Well, maybe a few drinks and a good old-fashioned bar fight to let off some steam. But the moment he sees Yuri working behind the bar, he's...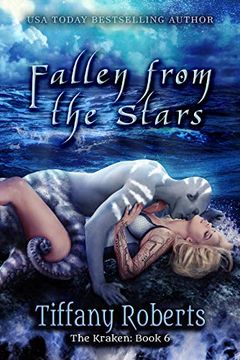 Vasil has spent his life serving the needs of his people, denying his own desires — until a star falls from the sky. He follows its fiery trail and finds the unexpected: a mysterious human female. She is his chance at having the mate, the family for which he's longed. But when he discovers her connection to the organization that created and enslave...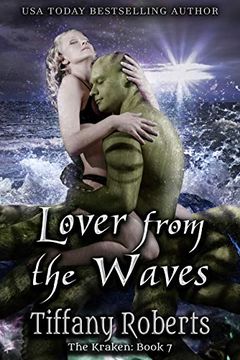 A lonely widow. A determined kraken. An attraction they can't resist.Long ago, the sea took Kathryn's husband. She never thought it would give anything back. But now that her children are grown with little ones of their own, she finds her eyes drawn more and more to those restless waters—and she sees part of herself reflected in them. Something out...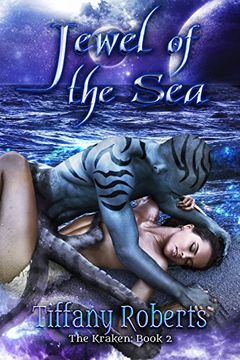 Taken by the Alien Next Door by Tiffany Roberts
Claimed by the Alien Bodyguard by Tiffany Roberts
Escaping Wonderland by Tiffany Roberts
Unleashed by Tiffany Roberts
The Warlock's Kiss by Tiffany Roberts
Entwined Fates by Tiffany Roberts
Undying by Tiffany Roberts
Stalked by the Alien Assassin by Tiffany Roberts
To Love a Dragon by Tiffany Roberts
Make Me Hunger by Tiffany Roberts
The Kraken Series Boxset One by Tiffany Roberts
Make Me Yours by Tiffany Roberts
Treasure of the Abyss by Tiffany Roberts
Hunter of the Tide by Tiffany Roberts
Ice Bound by Tiffany Roberts
The Kraken Series Boxset Two by Tiffany Roberts
Enthralled by Tiffany Roberts
Make Me Whole by Tiffany Roberts
Tethered Souls by Tiffany Roberts
Silent Lucidity by Tiffany Roberts
To Tame a Dragon by Tiffany Roberts
His Darkest Craving by Tiffany Roberts
Make Me Burn by Tiffany Roberts