Tom Lyle Books
Thomas Stanford Lyle was an American comics artist who was best known for his work on Starman and Robin for DC Comics as well as Spider-Man for Marvel Comics.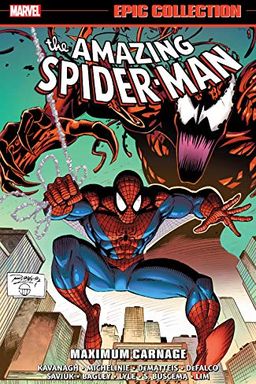 A battle between Spiderman and a group of symbiotes arises when Venom's spawn, Carnage, gathers the web-slinger's enemies to spread hostility and chaos. Outmatched and outnumbered, Spiderman enlists the help of his own team of superheroes, including an unlikely ally- Venom himself. Fans of the Amazing Spider-Man series won't want to miss this volume, which collects issues from multiple series for an epic showdown.
A collection of tales about Robin, which recast him as an important hero in the Dark Knight stories....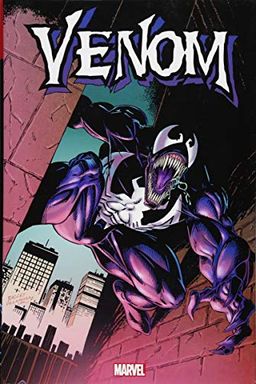 Explore the complex character of Spider-Man's nemesis turned anti-hero in this action-packed volume. Venom embarks on a solo adventure to San Francisco, where he grapples with his own morality and is forced to confront brutal foes like the Punisher, Daredevil, and Iron Man. Follow Venom's journey as he battles with separation anxiety, vengeance, and his ultimate nemesis Carnage. This "Venomnibus" features an impressive collection of issues from various comics, making it a must-read for both diehard fans and anyone looking for an exciting new read.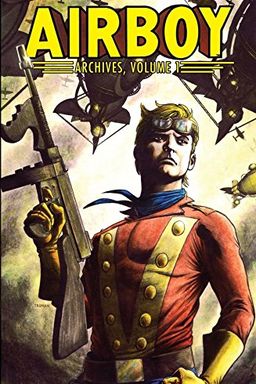 A thrilling adventure featuring Airboy, Valkyrie, and Skywolf. After the original Airboy is killed, his son Davy Nelson takes over to seek revenge. This book collects the first 16 issues of the Eclipse Comics series, including the exciting Skywolf back-up stories.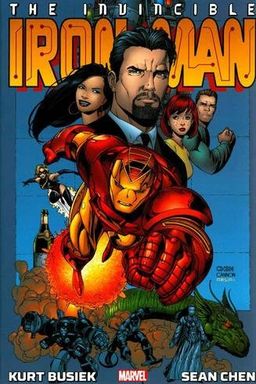 In this masterpiece by an impressive team of authors, Iron Man is reinvented with a new company and must face off against a slew of powerful enemies, including the Mandarin and the all-new War Machine. Along the way, he also finds romance with the beautiful Rumiko Fujikawa and navigates the challenges of protecting his secret identity. With plenty of action and a cast of familiar superhero faces, this omnibus is a must-read for fans of Iron Man and the Marvel Universe.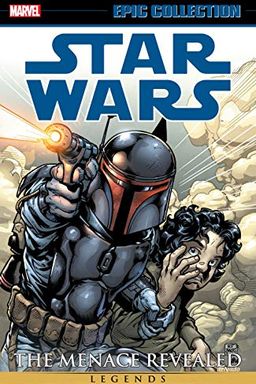 Discover the dark backstory of Jango Fett in the Star Wars Legends Epic Collection. This captivating anthology follows Jango's journey as a Mandalorian warrior, and his fight against war and slavery to become a bounty hunter. This collection also features the tales of other iconic Star Wars characters, including Ki-Adi-Mundi and Mace Windu. Explore the far reaches of the galaxy through thrilling battles, dangerous missions and secrets that could unravel the Jedi's fate.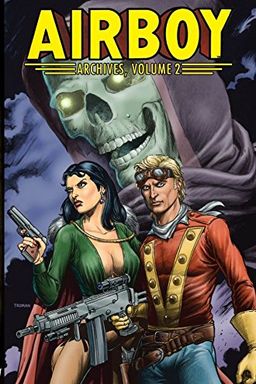 Get ready to soar with Airboy Archives Volume 2! This collection brings together the exciting high-flying adventures of Airboy, Valkyrie, and Skywolf from the Eclipse Comics series. Packed with action and adventure, this volume includes issues #17-25 of Airboy, the first three-issue Valkyrie mini-series, and all of the Skywolf back-up stories. Don't miss out on these thrilling tales, now with a new introduction by writer Chuck Dixon.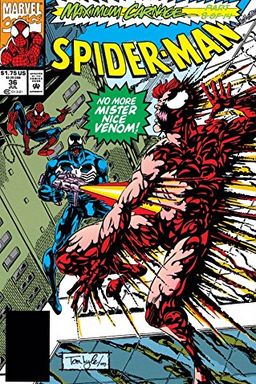 MAXIMUM CARNAGE PART 8Spider-Man, Venom, Black Cat, Cloak, and Firestar enlist J. Jonah Jameson in their war against Carnage!...
Discover a thrilling tale of crime and conspiracy as Robin uncovers a counterfeiting scheme involving renegade Russian agents. With the help of the mysterious Huntress, they set out to stop them. But as they work to unravel the plot, Tim is sent away to boarding school in Metropolis, leaving Robin to face their dangerous enemies alone.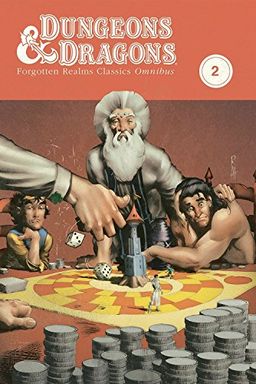 Dungeons & Dragons
Forgotten Realms Classics Omnibus Volume 2 (D&D Forgotten Realms Classics Omnibus)
This graphic novel omnibus collects the final issues of the popular Dungeons & Dragons Forgotten Realms series in one epic volume. Marvel at the stunning artwork and delve into the rich lore of this iconic fantasy campaign setting. Perfect for fans of high fantasy and action-packed adventure.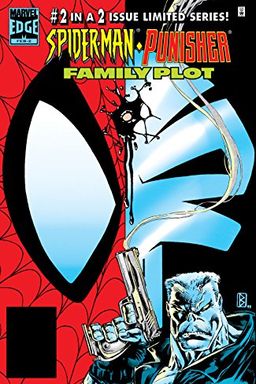 Airboy Archives, Volume 4 by Chuck Dixon, Len Wein
Chickasaw Adventures by White Dog Press
Detective Comics (1937-2011) #645 by Chuck Dixon
Robin (1991) #4 by Chuck Dixon
Detective Comics (1937-2011) #649 by Chuck Dixon
Mutant X by Howard Mackie
Robin (1991) #5 by Chuck Dixon
Robin Vol. 2 by Chuck Dixon
Spider-Man Unlimited (1993-1998) #8 by Tom Lyle
Detective Comics (1937-2011) #648 by Chuck Dixon
Starman (1988-1992) #1 by Roger Stern
Robin (1991) #2 by Chuck Dixon
X-Men by Scott Lobdell, Jim Lee
Robin Vol. 1 by Chuck Dixon
Robin (1991) #3 by Chuck Dixon
Robin (1991) #1 by Chuck Dixon
Spider-Man/Punisher by Tom Lyle
Batman (1940-2011) #469 by Chuck Dixon
Spider-Man Unlimited (1993-1998) #7 by Tom Lyle
Detective Comics #647 (Detective Comics by Chuck Dixon
Batman (1940-2011) #468 by Chuck Dixon
X-Men by Warren Ellis, Larry Hama, Howard Mackie, Todd DeZago, Tom DeFalco, John Ostrander, Terry Kavanagh, Jeph Loeb
Sensation Comics Featuring Wonder Woman Vol. 1 by Gail Simone
Batman (1940-2011) #467 by Chuck Dixon
X-Men by Peter David, Terry Kavanagh, Mark Waid, John Ostrander, Tom DeFalco, Howard Mackie, Larry Hama
The Amazing Spider-Man by Tom DeFalco, J.M. DeMatteis, Terry Kavanagh
The Amazing Spider-Man by
Star Wars (1998-2002) #14 by Timothy Truman
Robin Annual #1 by Alan Grant, John Wagner
Daredevil Epic Collection Vol. 21 by
Guardians of the Galaxy by Tom Lyle, Peter David, Jim Starlin, Dan Slott
Sensation Comics Featuring Wonder Woman #10 by Rob Williams
Teen Titans, Vol. 11 by Marv Wolfman, Sean McKeever
Punisher #11 by John Ostrander
Detective Comics (1937-2011) #644 by Chuck Dixon
The Amazing Spider-Man by
Batman by Steve Orlando, Andrea Shea
The Amazing Spider-Man by Tom DeFalco, J.M. DeMatteis, Todd DeZago, Terry Kavanagh, Mike Lackey, Tom Lyle, Howard Mackie, Evan Skolnick
Star Wars (1998-2002) #13 by Timothy Truman
Star Wars (1998-2002) #16 by Timothy Truman
Spider-Man by Todd DeZago, Tom DeFalco, Howard Mackie, J.M. DeMatteis
Tony Stark by Gail Simone, Dan Slott, Jim Zub, Kurt Busiek, Roger Stern
Star Wars (1998-2002) #15 by Timothy Truman
Age of Apocalypse by Ronnie Lawler
Star Wars by Tim Truman, Tom Lyle, Robert Jones
Untold Tales of Spider-Man #-1 by Roger Stern
Spider-Man Unlimited (1993-1998) #9 by Tom Lyle