Tomihiko Morimi Books
Born in Nara Prefecture, Tomihiko Morimi graduated from Kyoto University, and his works often has Kyoto as setting.Associated Names:* Tomihiko Morimi* 森見 登美彦 (Japanese Profile)
Time travel, summer in Kyoto, a broken air conditioner, and a mission to save the world from impending doom. Follow "Me" and friends as they use a time machine to fix a broken remote control before it's too late. This collaborative novel from a novelist and playwright is a blend of mythic fantasy and sci-fi adventure.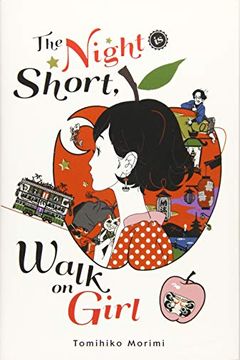 Experience a college student's night out like no other as she crosses paths with various men, including an upperclassman with a crush on her. Will they finally come together, or will she continue to walk on? Discover the twists and turns of this unforgettable tale.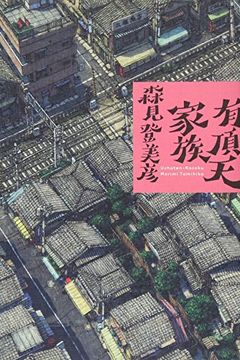 面白主義の狸・矢三郎の毎日は、頼りない兄弟たち、底意地悪いライバル狸、人間の美女にうつつをぬかす落ちぶれ天狗とその美女によって、四六時中、波乱万丈! 京都の街に、毛深き愛が降る。...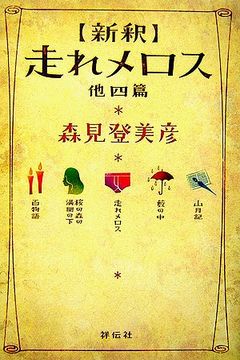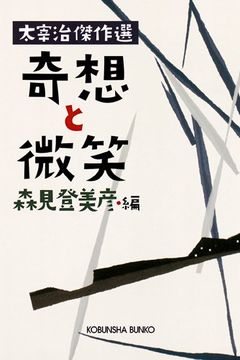 This book is a selection of 19 masterpieces from one of the greatest Japanese authors, focusing on the themes of being bizarre and entertaining. From the world-renowned writer who places reader enjoyment above everything, this collection is perfect for those who want to explore and bask in the strange and delightful world of Dazai. Celebrating the author's 100th birthday, enjoy the best of Dazai with this wonderful book.
狸の名門・下鴨家のの三男である矢三郎は、偉大なる父亡きあと一族の名誉のために、天狗と人間、そしてライバル狸が跋扈する京都の街をへなちょこの兄弟と駆け巡る――!! "ふはふはの愛"と"阿呆の血"がぎうぎうに詰まった森見登美彦の大ヒット"毛玉ファンタジー"をコミカライズ!!...
A fantasy comic book about a battle for power among animal leaders in the world of tanukis. The story follows the eldest brother of the Shitamachi Tanukis, Yajiro, and his rival, Ibukawa, as they compete for the title of Leader after their father's death. However, when Yajiro discovers a shocking truth about the night his father died, the bond between the four brothers is threatened. This adaptation is based on the popular novel "Morimi Tomohiko's Kōtengahakyoku."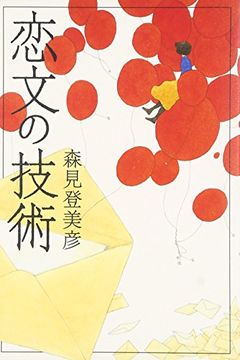 This captivating novel follows grad student Ichiro Morita, who lacks the courage to set sail into life's stormy seas and instead flounders in shallow waters. Forced to leave his university for a remote experiment facility, Morita embarks on a "letter-writing crusade" to his peers and family back in Kyoto. Through his letters, he seeks advice on love, engages in quarrels, and delivers lectures. This novel is a poignant, amusing, and touching coming-of-age story filled with the ups and downs of youth.
Get ready for a mysterious adventure with "Tropical," a novel full of secrets and intrigue. Author Morimi meets a woman who reveals the truth behind the enigmatic phrase "Do Not Talk About That Which Is Not Relevant to You." She claims that nobody has ever finished the book, sparking a quest to uncover its secrets. With the help of a group known as the "Study Group" and a mysterious vintage bookstore, Morimi navigates this surreal adventure. Will they finally solve the puzzle of this elusive and fantastical novel? Dive in to find out!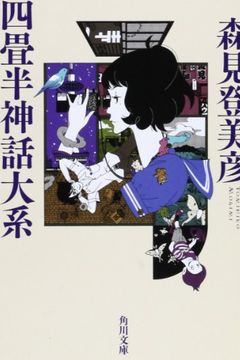 A disillusioned college student embarks on a time-traveling adventure through four parallel universes in this popular contemporary novel from Japan. A chance encounter with a self-proclaimed god leads him to explore the possibilities of "what-if" scenarios, searching for a rose-colored campus life. With themes of self-discovery and the consequences of decision-making, this Groundhog Day meets The Midnight Library-esque novel is sure to win readers' hearts over and over again.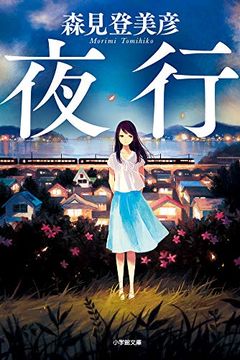 Tower of the Sun [太陽の塔 - Taiyō No Tō] by
Penguin Highway by Tomihiko Morimi
Le mystère des pingouins, tome 1 by