Tomohito Oda Books
ODA TomohitoName (in native language): 小田智仁Associated Names: オダトモヒト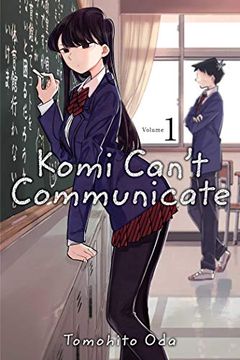 This manga follows Tadano, a shy high schooler who befriends the legendary Komi, a girl who wants to make 100 friends. Together, they navigate the challenges of communication and social interactions.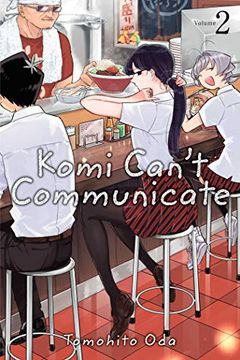 This manga follows socially anxious high school student Shoko Komi as she attempts to make friends, despite her crippling social anxiety. With the whole student body mistaking her anxiety for cool reserve, Komi is unable to utter a single word. In this installment, a national health exam at Itan High sparks a competition between Komi and another student, Makeru Yadano, who is determined to beat Komi. As the battle heats up, Komi must learn how to handle her first rival while trying to make friends.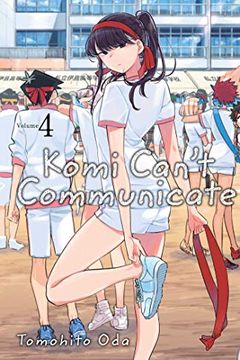 Join socially anxious high school student Shoko Komi on her journey to make 100 friends. Mistaken for reserved, she struggles to speak up and connect with her peers. In this fourth volume, school is out for summer and Komi is navigating the ups and downs of friendship. As she learns that it won't solve every problem, spending time with friends makes it all seem easier. You'll be rooting for Komi as she faces her fears and discovers the true meaning of friendship.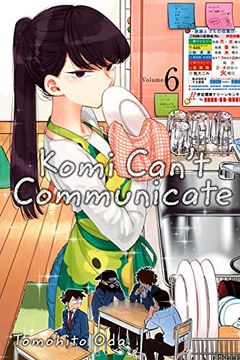 Follow socially anxious high school student Shoko Komi on her journey to make friends and overcome her fear of social interaction. With the help of her new friend Tadano, they navigate the ups and downs of high school life. Join Komi and her friends as they tackle karaoke and attempt to overcome one of Komi's biggest fears. Will she be able to face her anxiety, or will it ruin the whole outing? Find out in this heartwarming and relatable story.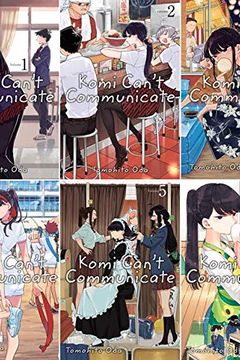 Follow the journey of socially anxious high school student Shoko Komi, whose greatest desire is to make friends. But with her crippling social anxiety, everyone mistakes her for reserved and she's unable to utter a single word. In Vol. 3, summer is about to begin, and Komi hopes to spend it with her newfound friends. Though she's made progress in her quest, communication problems still get in the way. Will she overcome her anxiety and achieve her dream of friendship?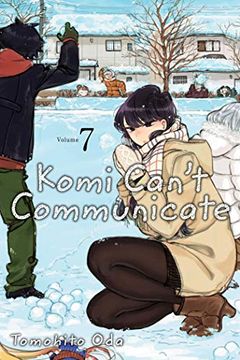 High school student Shoko Komi is socially anxious and dreams of making friends, but she can't speak up due to her anxiety. Her entire school thinks she's just being cool and distant, meaning that making friends is almost impossible for her. However, when her friend Najimi throws a surprise party for her, she realizes that her anxiety might not be a barrier for her friendships. In the end, Komi discovers a special surprise waiting for her.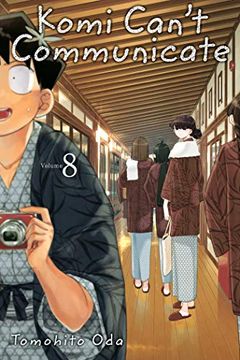 This heartwarming and relatable manga follows Shoko Komi, a high school student with crippling social anxiety. Her biggest wish is to make friends, but her classmates mistake her quietness for aloofness. In volume 8, Komi embarks on a school trip to Kyoto, where she is forced to befriend two girls who seem unfriendly. Can Komi overcome her anxiety and make new friends on her own?
In this addictive comedic novel, the heroine struggles with social anxiety disorder. In volume 9, she works hard to make Valentine's chocolates for her new friends, including the boy she likes, while feeling the unique tension of the day. Meanwhile, the boy is nervously hoping to receive chocolates. Will she muster the courage to give him the present, and will he receive it? Join these cute characters on a heartwarming journey of non-romantic love and friendship. Perfect for anyone who can relate to social anxiety and communication challenges.
The 10th volume of a hilarious romantic comedy featuring a socially anxious heroine who struggles with making friends. As she enters her second year of high school, she finds herself in a new class next to a flashy and troubled girl who seems to have similar anxieties. The story captures the bittersweet emotions of leaving friends behind and making new ones, as the protagonist gently encourages her new classmate with her trademark awkward sweetness. Perfect for anyone who has felt nervous about social interaction, this addictive series will leave you rooting for the charmingly relatable protagonist's growth.
This volume of a comedic and heartwarming series follows a high school girl with social anxiety navigating the events at the school's cultural festival. Alongside humorous moments like two boys going on a date while crossdressing, the story delves into the importance of honest communication with friends. Join the lovable cast as they learn and grow together in this charming manga.
古見さんは、コミュ症です。 volume 13 by
古見さんは、コミュ症です。 volume 12 by
古見さんは、コミュ症です。volume 16 [Komi-san wa Komyushou Desu. 16] by
古見さんは、コミュ症です。volume 14 [Komi-san wa Komyushou Desu. 14] by
古見さんは、コミュ症です。 20 [Komi-san wa Komyushou Desu. 20] by
古見さんは、コミュ症です。volume 18 [Komi-san wa Komyushou Desu. 18] by
古見さんは、コミュ症です。volume 15 [Komi-san wa Komyushou Desu. 15] by
古見さんは、コミュ症です。 19 [Komi-san wa Komyushou Desu. 19] by
古見さんは、コミュ症です。 21 [Komi-san wa Komyushou Desu. 21] by
Komi Can't Communicate Collection Vol 1-5 Book Set by Tomohito Oda by Tomohito Oda
Komi Can't Communicate Vol 1-6 Books Collection Set By Tomohito Oda by Tomohito Oda
デジコン 2 [Dezi-con 2] by Tomohito Oda
Omega alien mégalo sous contrôle, Tome 1 by Tomohito Oda
デジコン 3 [Dezi-con 3] by Tomohito Oda