Toni Anderson Books
Toni Anderson writes gritty, sexy, FBI Romantic Thrillers, and is a New York Times and a USA Today bestselling author. Her books have won the Daphne du Maurier Award for excellence in Mystery/Suspense, the Readers' Choice, Aspen Gold, Book Buyers' Best, Golden Quill, and National Excellence in Romance Fiction awards. She's been a finalist in both The Vivian Contest and the RITA Award from the Romance Writers of America. Her books have been downloaded more than two and a half million times.Best known for her "Cold" books perhaps it's not surprising to discover Toni lives in one of the most extreme climates on earth--Manitoba, Canada. Formerly a Marine Biologist, she still misses the ocean, but is lucky enough to travel for research purposes. In January 2016, she visited FBI Headquarters in Washington DC, including a tour of the Strategic Information and Operations Center. She hopes not to get arrested for her Google searches.For more information about Toni:Website: https://www.toniandersonauthor.comFacebook: https://www.facebook.com/toniannandersonTwitter: https://twitter.com/@toniannandersonInstagram: https://www.instagram.com/toni_anders...Newsletter: https://www.toniandersonauthor.com/ne...Goodreads: https://www.goodreads.com/author/show...Start reading Toni's award-winning, bestselling Cold Justice series for FREE with A COLD DARK PLACE. If you want to know when Toni's next book will be out, visit her website (http://www.toniandersonauthor.com) and sign up for her newsletter. Latest release! Pre-order today! Put it on your "To Read" shelf!https://www.goodreads.com/book/show/5...BACK COVER COPYRead the next Romantic Thriller by New York Times bestselling author Toni Anderson. When Darby O'Roarke wakes up in a strange house with a dead man - with no memory of what happened - she knows who she has to call: FBI Supervisory Special Agent Eban Winters...the man she fell for, and who rejected her, last summer.A negotiator isn't supposed to get involved with kidnap victims, and Eban has been trying to avoid the temptation that is Darby O'Roarke ever since they met. One frantic phone call has him racing to Alaska to uncover the truth, but he faces stubborn opposition from the local police, and a growing media frenzy. Getting Darby released from jail and keeping her safe is his first priority. When another woman is brutally slain, evidence emerges that suggests Darby is being framed, and that the culprit is a vicious serial killer who has eluded the FBI for more than a decade...and, now, the killer has Darby in their sights. PRE-ORDER TODAY (as release date might come early!).Amazon: https://smarturl.it/caiamz Apple: https://smarturl.it/caiappKobo: https://smarturl.it/caikoboNook Smart: https://smarturl.it/cainookGoogle Play: https://smarturl.it/caigp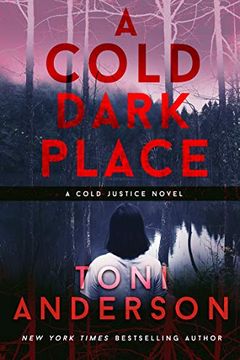 This gripping Romantic Suspense novel follows FBI Special Agent Mallory Rooney as she hunts the man who abducted her twin sister years ago. Along the way, she crosses paths with former CIA assassin Alex Parker, who is tasked with watching her. As they begin to fall in love, they soon realize that secrets and danger threaten to tear them apart, especially when the man who stole Mallory's sister comes after her. This award-winning novel from New York Times bestselling author Toni Anderson is a must-read for fans of the genre, and is available in digital, print, and audiobook format.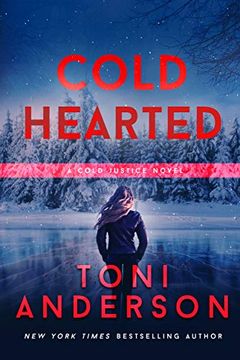 Cold Hearted
Toni Anderson
-
2019-07-01

(first published in 2016)
In Cold Hearted, Detective Erin Donovan is under pressure to catch a serial killer who seems to be striking once again. Two young women have been brutally murdered, and the murders seem to resemble the pattern of a convicted rapist. Erin's job is at stake, and she needs to prove that she arrested the right man. However, things take a turn for the worse when the FBI sends in a profiler to assist with the investigation - a man Erin has a complicated history with. As they work together, their attraction reignites, but they must focus on catching the killer before it's too late. This romantic suspense novel has won multiple awards and features a new cover.
"Cold Fear" is a thrilling mystery/romantic suspense novel about an FBI profiler named Lincoln Frazer who becomes entangled in a case involving a serial killer who may be connected to a woman named Izzy. As they work together to solve the case, Frazer and Izzy develop a complicated and romantic relationship, but Izzy's dark past threatens to tear them apart. This award-nominated book is a must-read for fans of suspenseful romance novels.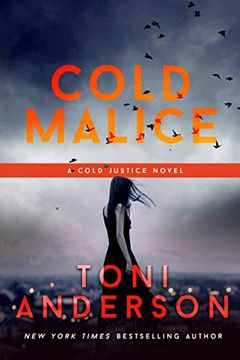 Cold Malice
Toni Anderson
-
2019-07-01

(first published in 2017)
"Cold Malice" is a heart-pumping romantic suspense novel that follows ASAC Steve (Mac) McKenzie as he investigates vicious crimes in Washington, DC. With a connection to an antigovernment compound from his past, Mac reunites with Tess Fallon, a woman he once befriended and who is now harboring a dangerous secret. As the crimes escalate, their passion intensifies, but so does the risk to their lives. Will the duo uncover the killer's agenda before it's too late? A finalist in the Daphne du Maurier Award of Excellence for Single Title Romantic Suspense, this book is a must-read for fans of intense romantic thrillers.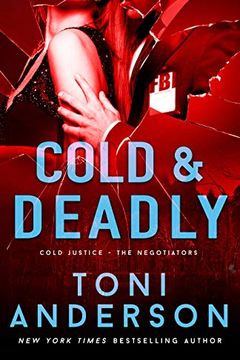 Cold & Deadly
An absolutely gripping crime thriller and edge-of-your-seat romantic suspense (Cold Justice - The Negotiators Book 1)
Toni Anderson
-
2019-02-12
This suspenseful book follows FBI Supervisory Special Agent Dominic Sheridan, an expert in the Crisis Negotiation Unit, and Ava Kanas, a headstrong rookie agent. When a serial killer starts targeting the FBI and Ava becomes a target, Dominic and Ava race against time to find the culprit while fighting a forbidden attraction between them. This exciting read is part of the Cold Justice - Crossfire series that introduces new characters alongside reader favorites.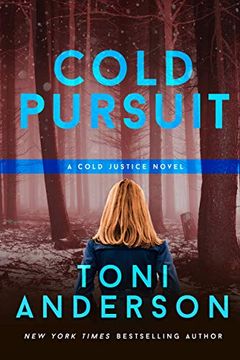 Cold Pursuit
Toni Anderson
-
2019-07-01

(first published in 2014)
A mother and son caught in a terror attack. An FBI agent on enforced leave trying to keep them alive. But when the son becomes a target for the terrorists, they must go into hiding. As they try to unlock the information in the boy's head, a red-hot attraction between the mother and the agent intensifies. Winner of the National Excellence in Romance Fiction Award for Romantic Suspense.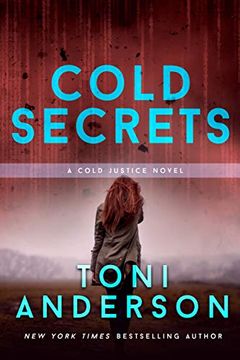 Cold Secrets
Toni Anderson
-
2019-07-01

(first published in 2017)
In this pulse-pounding romantic thriller, an FBI agent with mad skills and closely guarded secrets falls for a straight-shooting colleague while chasing an international trafficking ring online. But as their case escalates into a high-stakes game of cat and mouse, they begin to question each other's loyalties. A finalist in the Book Buyer's Best contest for Romantic Suspense, this brand new edition features an eye-catching cover.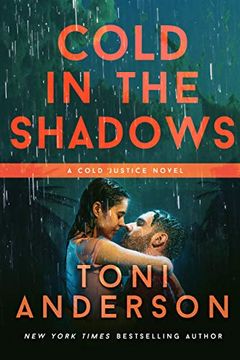 A frog biologist named Audrey Lockhart is attacked and left for dead. An enigmatic stranger saves her from certain death, but Audrey later discovers that she has been abducted, and the man who saved her is actually her captor. Cold in the Shadows follows CIA Officer Patrick Killion, who needs to figure out whether Audrey is a deadly assassin or an innocent scapegoat. Killion is falling in love with Audrey, which complicates matters a lot. Killion doesn't know who to trust, as betrayal is everywhere.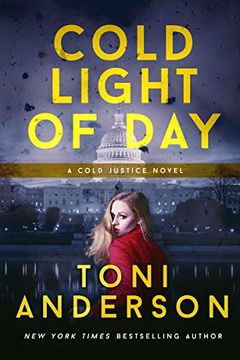 A physicist, falsely identifying herself, tries to clear her father's name - a notorious Russian spy - before he dies in prison. When FBI agent Matt Lazlo finds out about her lie, he ruthlessly pursues her. When the attempts to stop Scarlett intensify and agents investigating her father keep dying, Matt is left wondering if there's a traitor in their midst. Discover this explosive romantic suspense novel and its heart-stopping chemistry. Winner Readers' Choice Heart of Excellence for Romantic Suspense and the Book Buyers Best Award.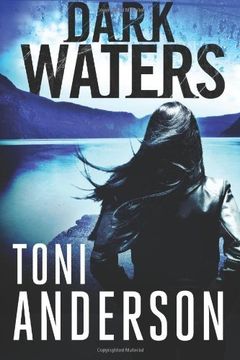 When her estranged father is killed, schoolteacher Anna Silver's life is thrown into danger, and the only hope she has is Brent Carver, the man her father shared a prison cell with for five years. With nowhere else to turn, Anna must flee to Brent's isolated home on Vancouver Island. As their passion ignites, a sadistic killer hunts them down, threatening their newfound love and the secrets Anna has uncovered. Get swept away in this thrilling novel set against the dangerous shores of Barkley Sound.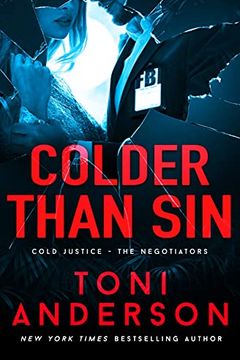 Cold Justice Series Box Set by Toni Anderson
Cold Blooded by Toni Anderson
Dangerous Waters by Toni Anderson
Cold Wicked Lies by Toni Anderson
Cold Cruel Kiss by Toni Anderson
Her Sanctuary by Toni Anderson
A Cold Dark Promise by Toni Anderson
Cold As Ice by Toni Anderson
Her Last Chance by Toni Anderson
Storm Warning by Toni Anderson
Her Box Set by Toni Anderson
Her Risk to Take by Toni Anderson
Sea of Suspicion by Toni Anderson
Edge of Survival by Toni Anderson
The Killing Game by Toni Anderson
Addicted to Danger by Delores Fossen, Regan Black, Barb Han, Emmy Curtis, Rita Herron, Rachel Grant, Tonya Burrows, Janie Crouch, Nichole Severn, Toni Anderson