Toni Anderson Books
Toni Anderson writes gritty, sexy, FBI Romantic Thrillers, and is a New York Times and a USA Today bestselling author. Her books have won the Daphne du Maurier Award for excellence in Mystery/Suspense, the Readers' Choice, Aspen Gold, Book Buyers' Best, Golden Quill, and National Excellence in Romance Fiction awards. She's been a finalist in both The Vivian Contest and the RITA Award from the Romance Writers of America. Her books have been downloaded more than two and a half million times.Best known for her "Cold" books perhaps it's not surprising to discover Toni lives in one of the most extreme climates on earth--Manitoba, Canada. Formerly a Marine Biologist, she still misses the ocean, but is lucky enough to travel for research purposes. In January 2016, she visited FBI Headquarters in Washington DC, including a tour of the Strategic Information and Operations Center. She hopes not to get arrested for her Google searches.For more information about Toni:Website: https://www.toniandersonauthor.comFacebook: https://www.facebook.com/toniannandersonTwitter: https://twitter.com/@toniannandersonInstagram: https://www.instagram.com/toni_anders...Newsletter: https://www.toniandersonauthor.com/ne...Goodreads: https://www.goodreads.com/author/show...Start reading Toni's award-winning, bestselling Cold Justice series for FREE with A COLD DARK PLACE. If you want to know when Toni's next book will be out, visit her website (http://www.toniandersonauthor.com) and sign up for her newsletter. Latest release! Pre-order today! Put it on your "To Read" shelf!https://www.goodreads.com/book/show/5...BACK COVER COPYRead the next Romantic Thriller by New York Times bestselling author Toni Anderson. When Darby O'Roarke wakes up in a strange house with a dead man - with no memory of what happened - she knows who she has to call: FBI Supervisory Special Agent Eban Winters...the man she fell for, and who rejected her, last summer.A negotiator isn't supposed to get involved with kidnap victims, and Eban has been trying to avoid the temptation that is Darby O'Roarke ever since they met. One frantic phone call has him racing to Alaska to uncover the truth, but he faces stubborn opposition from the local police, and a growing media frenzy. Getting Darby released from jail and keeping her safe is his first priority. When another woman is brutally slain, evidence emerges that suggests Darby is being framed, and that the culprit is a vicious serial killer who has eluded the FBI for more than a decade...and, now, the killer has Darby in their sights. PRE-ORDER TODAY (as release date might come early!).Amazon: https://smarturl.it/caiamz Apple: https://smarturl.it/caiappKobo: https://smarturl.it/caikoboNook Smart: https://smarturl.it/cainookGoogle Play: https://smarturl.it/caigp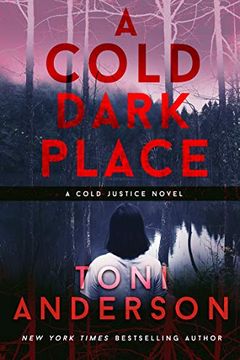 She's an FBI agent hunting her sister's killer. He's an assassin who'll die to keep her safe. His secret will destroy them both. Former CIA assassin Alex Parker works for a clandestine government organization hell-bent on taking out serial killers and pedophiles before they enter the justice system. Alex doesn't enjoy killing, but he's damn good at...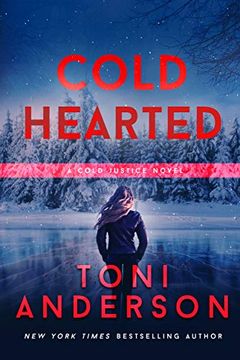 Hunting For A Killer Who Doesn't Play By The Rules. Detective Erin Donovan expects life to settle down after the arrest and conviction of a serial rapist who terrorized her college town last summer. Then two young women are brutally slain and the murders bear all the hallmarks of the campus rapist. Did Erin arrest the wrong man? Her job is at stake...
Enigmatic and aloof FBI profiler Lincoln Frazer falls for a woman hiding dark secrets... When old evidence turns up on a fresh corpse, ASAC Lincoln Frazer is determined it won't delay the execution of a convicted serial killer. But when more young women are brutally slain, it becomes clear—this new killer is intimately familiar with the old murders...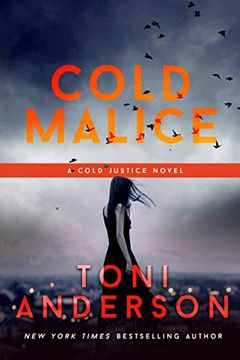 Twenty years ago, she was a cult leader's innocent daughter and he was an undercover agent who broke her heart and destroyed her life. Now he's back... ASAC Steve (Mac) McKenzie is leading a task force investigating a series of malicious crimes in the heart of Washington, DC. His undercover work in an antigovernment compound twenty years earlier is...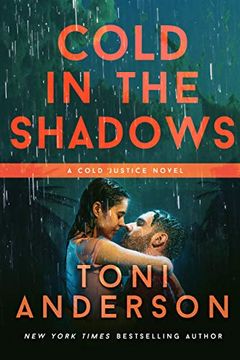 Working in the shadows, CIA Officer Patrick Killion needs to figure out if feisty frog biologist, Audrey Lockhart, is a deadly assassin or an innocent scapegoat. And the only way to do that is to gain her trust.Attacked and left for dead, Audrey is forced to put her trust in an enigmatic stranger who saves her from certain death. Then Audrey discov...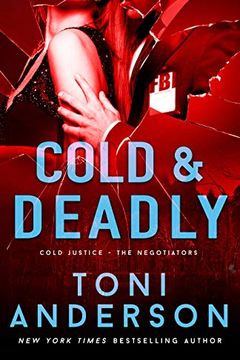 Cold & Deadly
An absolutely gripping crime thriller and edge-of-your-seat romantic suspense (Cold Justice - The Negotiators Book 1)
Toni Anderson
-
2019-02-12
Hostage Negotiators can talk themselves out of anything—except falling in love.FBI Supervisory Special Agent Dominic Sheridan is an accomplished expert in the Crisis Negotiation Unit. Practiced, professional, used to dealing with high-stake situations under tense conditions, Dominic is a master at manipulating people. Everyone, that is, but the hea...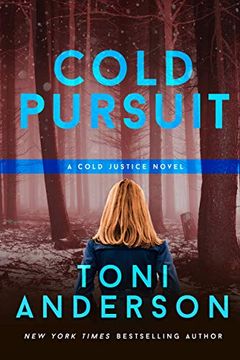 A desperate single-mom. A dedicated FBI agent. Terrorists who want them both dead. Single mom Vivi Vincent is thrust into her worst nightmare when she and her eight-year-old son are trapped inside a mall during a terror attack. Jed Brennan, a dedicated FBI agent on enforced leave, helps Vivi and her son survive the assault. But the danger is just b...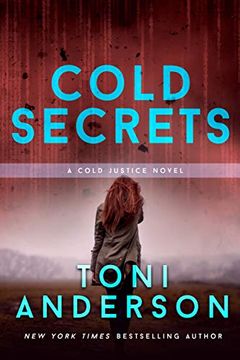 An FBI agent risks her heart and closely guarded secrets in this pulse-pounding Romantic Thriller from New York Times bestselling author Toni Anderson. Computer expert Ashley Chen joined the FBI to fight against evil in the world—evil she experienced firsthand. She has mad skills and deadly secrets, and once she starts working with straight-shootin...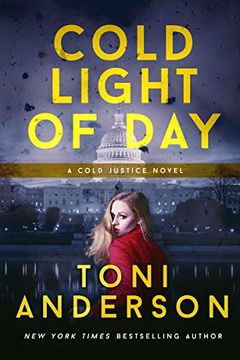 What happens when an FBI agent falls for the daughter of the most notorious spy in US history? Discover the explosive chemistry in this non-stop action Romantic Suspense! Physicist Scarlett Stone is the daughter of the most notorious Russian spy in FBI history. With her father dying in prison, time is running out. Using a false identity, she gains ...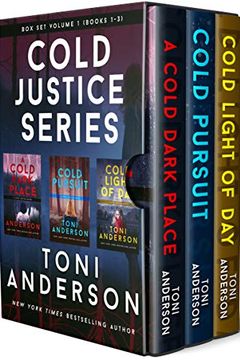 *CONTAINS BONUS CONTENT* If you love Romantic Suspense don't miss the first three books of Toni Anderson's award-winning Cold Justice Series, available in one thrilling bundle! Plus a BONUS EPILOGUE to A Cold Dark Place. "Justice isn't always black or white. Sometimes it's cold and dark." A Cold Dark Place (Winner of the New England Readers' Choice...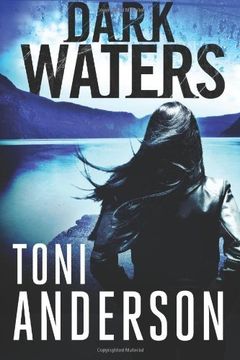 Dangerous Waters by Toni Anderson
Cold Blooded by Toni Anderson
Colder Than Sin by Toni Anderson
Cold Wicked Lies by Toni Anderson
A Cold Dark Promise by Toni Anderson
Her Sanctuary by Toni Anderson
Cold Cruel Kiss by Toni Anderson
Her Last Chance by Toni Anderson
Her Box Set by Toni Anderson
Storm Warning by Toni Anderson
Her Risk to Take by Toni Anderson
Cold As Ice by Toni Anderson
Edge of Survival by Toni Anderson
Sea of Suspicion by Toni Anderson
The Killing Game by Toni Anderson
Addicted to Danger by Delores Fossen, Regan Black, Barb Han, Emmy Curtis, Rita Herron, Rachel Grant, Tonya Burrows, Janie Crouch, Nichole Severn, Toni Anderson