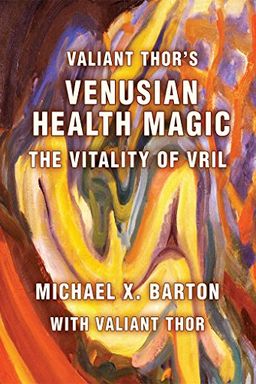 Discover the secrets to a healthier, happier life with "Valiant Thor's Venusian Health Magic." This enlightening book teaches readers how to increase their Life Electricity and elevate their vibration to a higher "Venusian" level. Valiant Thor, an enlightened sage, believes that no one needs to suffer from poor health or despair, and shares the Venusians' knowledge of human circuitry to help readers lead a fulfilling life. With vital instruction and inspiration, this book is a must-read for anyone seeking radiant health and vitality.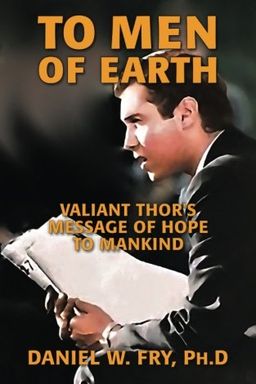 To Men of Earth
Valiant Thor's Message of Hope to Mankind
Dan Fry, Valiant Thor, Indrid Cold, Gray Barker
-
2018-04-30
A groundbreaking book about one man's extraterrestrial encounter and the lessons he learned from an esteemed Venusian thinker. Engineer Dr. Daniel Fry was taken on an 8,000-mile flying saucer ride and instructed by Commander Valiant Thor on the truth of our existence and how we can benefit from extraterrestrial contact. This special reprint features an introduction by Thor, an afterword by Capt. Indrid Cold, and an epilogue by Gray Barker.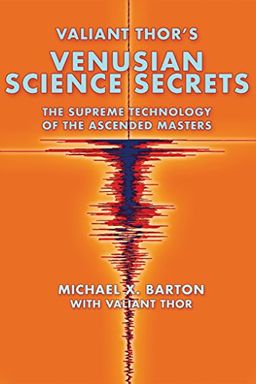 Discover the fascinating wisdom of an enlightened sage with "Valiant Thor's Venusian Science Secrets." This book reminds us that we can live healthier and happier lives by embracing the principles of intelligence and love that direct the universe. Valiant Thor, a respected Venusian, shares his knowledge of advanced circuitry and universal functions that can cure ailments and alleviate despair. For anyone seeking to leave ignorance behind and achieve higher vibrations, this book is a must-read.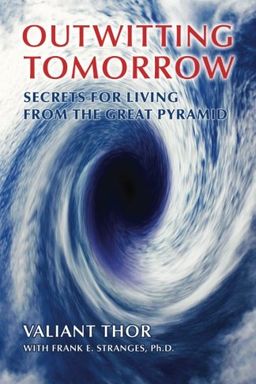 Outwitting Tomorrow
Secrets For Living From the Great Pyramid
Valiant Thor, Frank E. Stranges Ph.D
-
2016-10-24
Discover the secrets of the Great Pyramid at Giza with Outwitting Tomorrow. Join Valiant Thor as he explores the symbols within this ancient structure and how they can be applied to our modern world. This book is perfect for those who want to expand their knowledge beyond basic Christianity into the galaxies. With inspired writing, Valiant Thor provides a practical guide for survival and growth during cataclysmic events. His focus on expanding one's perspective in a positive, intuitive way makes this a must-read for all.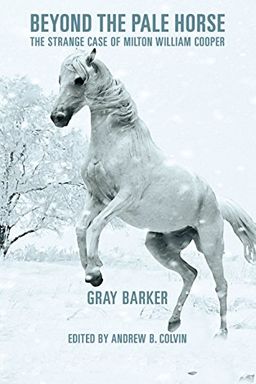 Explore the mythos surrounding one of the most infamous conspiracy theorists of all time in "Beyond the Pale Horse: The Strange Case of Milton William Cooper." Gray Barker, a legendary publisher in the field, investigates the life and work of William Cooper, culminating in his controversial book "Behold a Pale Horse." With chapter headings such as "Operation Majority" and "Following the Money," Barker offers insights into the man and the legends surrounding him. This is a must-read for anyone interested in the world of conspiracy theories and UFOs.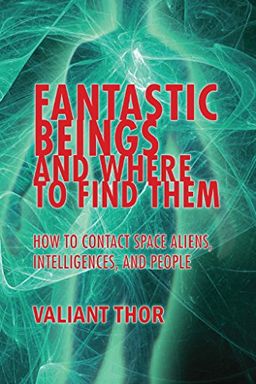 Learn how to connect with fantastic beings like Valiant Thor and other Space People in this compelling book. Written by the famous Venusian thinker and time traveler himself, this guide is a must-have for anyone seeking spiritual enlightenment and communication with the Space Brothers. Discover the best ways to reach out and make contact in today's fast-paced world, and gain valuable insights into the mysteries of the universe.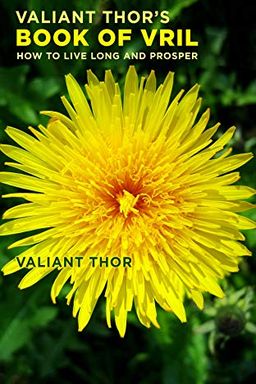 Discover a powerful and uplifting belief system called Vril in this book dictated by Commander Valiant Thor over half a century ago. Although the word and its conceptual underpinnings were once kept secret, Thor states unequivocally that Vril has nothing to do with Nazism, fascism, racism, hate, or bigotry. Instead, Vril is about rejuvenating and extending human lives, unlocking the energy behind positive and uplifting language, and living and loving life to the fullest. In today's world of political divide and deception, we need Vril more than ever to counteract the spreading "Antichrist" evil. Let Valiant Thor's words and galaxial inspiration guide and comfort you in our dynamic, infinite, and loving universe.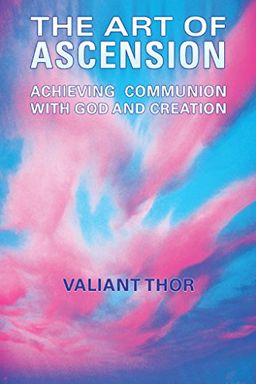 "The Art of Ascension" is a how-to guide for the new millennium that combines popular ideas from Valiant Thor's other books. Thor's life was immortalized in "The Stranger at the Pentagon," and now he provides practical advice on how to ascend to higher levels of consciousness.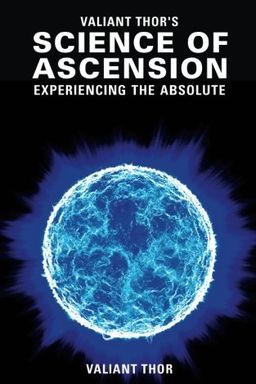 "Explore the fascinating realm of ascension and spiritual evolution with Valiant Thor's Science of Ascension. Journey through the energy spectrum and transform into a light or sphere-being, as described by the renowned author. This guide is a must-read for Thor's millions of followers worldwide, and offers comforting and enlightening guidance on this mystical journey. Discover the power of the Sphere-Being Alliance and Federation with this groundbreaking work."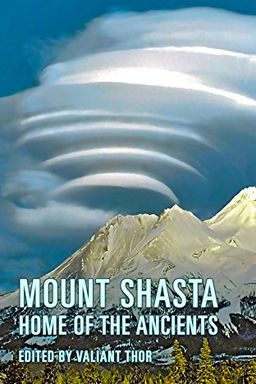 Explore the legends, adventures, and mysteries of Mount Shasta and beyond with this captivating book. With extensive knowledge of the Hollow Earth, ufology, occultism, and folklore, the author delves into the geological, scientific, and historical aspects of the mountain while also covering topics such as Atlantis, Lemuria, fairies, Bigfoot, and ETs. Chapter 7 will even leave viewers of 'V' on edge, as it delves into the existence of reptilian creatures similar to those who have abducted high-profile UFO witnesses, and the shocking discovery that the city of Los Angeles is laid out in the outline of a giant lizard.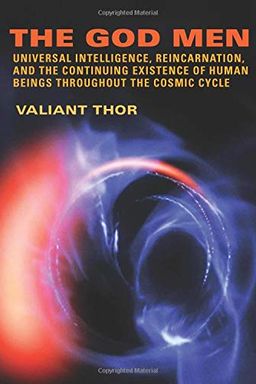 Flying Saucerama by Frank E. Stranges
The Dead Sea Scrolls and the Secret Life of the Original Christians by Raymond Bernard
Ancient America by Valiant Thor
The Path of Vril by Valiant Thor
The Brotherhood of Mount Shasta by Valiant Thor
Valiant Thor's Unlimited Power of Prayer by Valiant Thor
The Impending Golden Age by Valiant Thor
My Flight to Venus by Dana Howard, Valiant Thor
A Spacewoman Speaks by Borealis Thor
Valiant Thor's Vril Force by Valiant Thor
Your Part in the Great Plan by Valiant Thor, Gray Barker
Flying Saucer Fire and Fury by Gray Barker, Andrew Colvin
The Banner of Shamballa by Valiant Thor
Reincarnation by Valiant Thor
Valiant Thor's Guide to the Inner Earth by Valiant Thor
Selected By Extraterrestrials by Floria Benton, Ruth Ann Leedy
Beyond Lanulos by Taunia Derenberger
Valiant Thor's Book of Relationships by Valiant Thor
Valiant Thor's Book of Extremely Ancient Aliens by Valiant Thor, Andrew Colvin
The Stranger at the Pentagon by Dr. Frank E. Stranges
Mysterious Ascension by Gray Barker, Andrew Colvin, Ogden Pearl, Frank Stranges
Alien Soul Quest by Valiant Thor
Our Spacecraft Over Your Earth by Valiant Thor
Beholders of the Pale Horse by Valiant Thor
In Days to Come by Valiant Thor
How to Cast Out Demons by Valiant Thor
Oh Hear Ye! The Trump of the Super-Deceiver - Mystery Man of Darkness, 666 by Valiant Thor
Somebody on the Moon Is Watching Us by Michael X. Barton
How to Hypnotize Human Beings by Valiant Thor
We Met Valiant Thor and The Space People by Helen Mitchell, Betty Mitchell
Steps to the Stars by Dan Fry, Valiant Thor, Gray Barker
Atomic Age Angels by Raymond Bernard Ph.D.
Release Your Cosmic Power by Michael X.