Taboo by Wilfred Reilly fearlessly examines ten forbidden truths buried by political correctness, using objective statistics and common sense to tackle taboo topics. Essential for anyone seeking an honest conversation based on facts, it's a takedown of the lies we hear every day from ideological activists and biased media. Topics include disparities between racial groups in IQ testing, the truth about interracial crime, and the reality of minorities being racist themselves.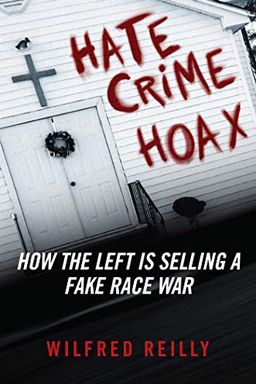 Hate Crime Hoax
How the Left is Selling a Fake Race War
Wilfred Reilly
-
2019-02-26
Discover the truth behind alleged hate crimes in Hate Crime Hoax. Professor Wilfred Reilly carefully examines over one hundred highly publicized incidents of hate crimes that were never actually committed. Through a critical lens, Reilly debunks these fabricated incidents and delves into why so many Americans feel driven to fake hate crimes. Is there really a violent hate crime epidemic in America or are we experiencing an unprecedented wave of hate crime hoaxes? Find out in Hate Crime Hoax.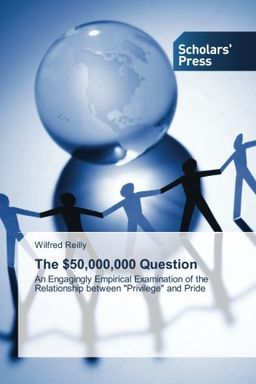 The $50,000,000 Question
An Engagingly Empirical Examination of the Relationship between "Privilege" and Pride
Wilfred Reilly
-
2017-01-06
This thought-provoking book seeks to answer the question of why individuals value their identities such as race or sexual orientation. The author uses modern quantitative techniques to explore whether minority or majority group members value their identities more. The results may surprise you!