Yonezou Nekota Books
Yonezou Nekota (ねこ田米蔵) is a Japanese mangaka.Also publishes dōjinshi in the circle Komeya (米屋). For dōjinshi works and magazines, please see the Japanese language profile.Associated names:山田・D・米蔵山田D米蔵米屋貓田米藏KomeyaNEKOTA YonezohYAMADA D YonezohYAMADA D. Yonezoh*Note* Book records based on scanlations are not allowed on GR due to the illegal nature of scanlations.
In this book, two lovers overcome a crisis and revive their relationship on a romantic hot springs trip. One of them pampers the other, even going as far as offering mosquito repellent paired with a ring. However, after getting fired from a part-time job, one lover suggests becoming a tutor, while the other grows closer to a mysterious man at university. Be prepared for some steamy moments and a glimpse into the lover's dominant side.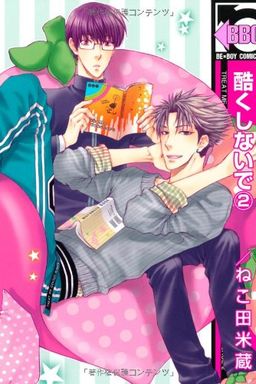 身体から始まった真矢と眠傘の関係。週に2回は真矢の部屋でラブラブするけれど、超ドンカンな眠傘が真矢の真剣な気持ちに気づくはずもなく…今も友達以上恋人未満なのだ; 受験生の眠傘は健気なくらいの猛勉強ぶりで、真矢はその必死さを理解できず邪魔ばかり…。そんな真矢に眠傘がついにキレて!?...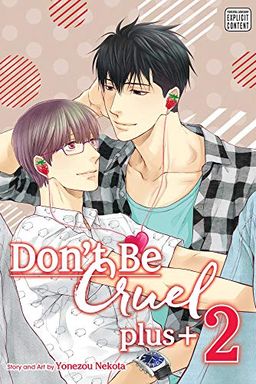 This steamy manga follows the story of Nemugasa, a studious student who's caught cheating by bad boy Maya. In exchange for his silence, Maya blackmailed Nemugasa into visiting his room twice a week. However, Nemugasa fails to notice Maya's true feelings for him as he's too focused on his exams. With the pressure of the college entrance exams weighing on him, Nemugasa must contend with Maya's distractions. But can their relationship built on blackmail evolve into something more?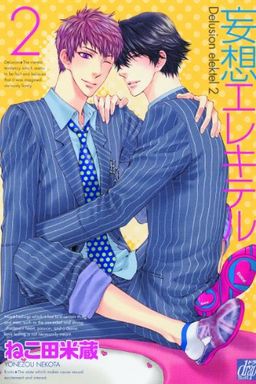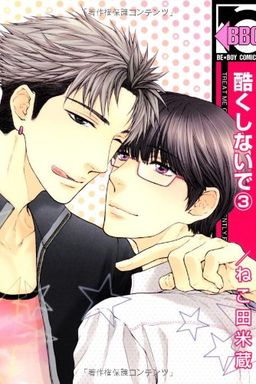 This book follows the story of two lovers, who despite their newfound relationship, are faced with the pressure of high school exams that limit their time together. Forced to rely on occasional lunchtime kisses and Saturday afternoons spent together, the two experience misunderstandings and a crisis due to their lack of availability. The book also includes 20 pages of original content.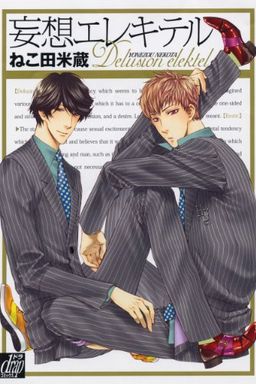 Explore the complexities and nuances of sexuality and friendship in this manga series. Best friends and neighbors Shunpei and Fumi's relationship is tested when Fumi reveals he might be gay and starts dating someone else. Shunpei questions Fumi about his homosexuality and struggles with his own jealousy over Fumi's new boyfriend.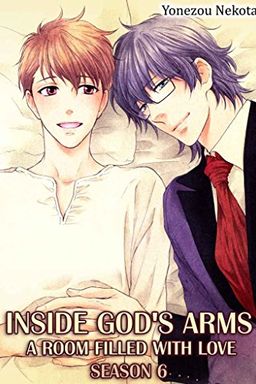 This manga delves into the complex relationship between two roommates: Reno and Roger Brower. Reno discovers that Roger's nickname, "Casanova," is well-earned when he realizes that he sells his body for money. The two strike a deal where Roger can use their room for his clients and pay Reno a share of the profits. However, Reno's discomfort grows until he walks in on Roger with one of his customers.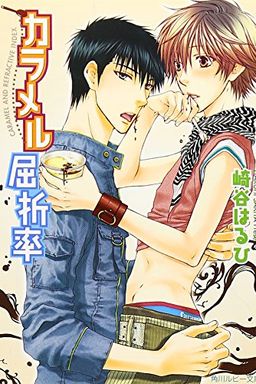 High schoolers Usami and Yahiko have been dating for six months, but when it's time for Yahiko to decide on a university, Usami fears he'll leave her behind for a top-notch kendo program. When Usami confronts him about it, she blurts out a shocking ultimatum that changes everything. Will they stay together or go their separate ways?
A young woman named Sakuraya falls in love with her childhood sweetheart, only to be hurt by him. Fortunately, her ex's current boyfriend comes to her rescue, and they begin dating. Can Sakuraya find true love with this prince charming? Find out in this captivating novel.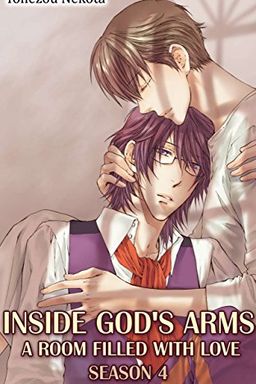 A new roommate named Casanova, who sells his body for money, enters Reno's life. He asks Reno to leave the room for 3 hours every 2 to 3 days to have sex with clients. Reno agrees to receive some of the money in return. Everything goes smoothly until Reno catches Roger having sex with a customer in their shared room.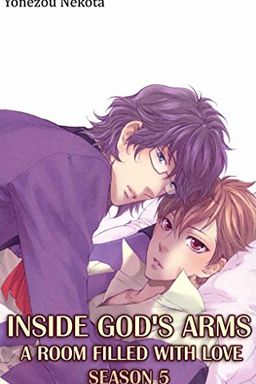 Inside God's Arms Season 3 (Yaoi Manga) by Yonezou Nekota
チョコレート密度 [Chokorēto Mitsudo] by
Inside God's Arms Season 2 (Yaoi Manga) by Yonezou Nekota
酷くしないで by YonezoÌ" Nekota
Inside God's Arms Season 1 (Yaoi Manga) by Yonezou Nekota
アオゾラのキモチ−ススメ− [Aozora no Kimochi -Susume-] by
オトナ経験値 [Otona Keikenchi] by Yonezo Nekota
ハチミツ浸透圧 [Hachimitsu Shintouatsu] by Haruhi Sakiya
In God's Arms, Tome 1 by Nekota Yonezo
In God's Arms, Tome 2 by Nekota Yonezo
神様の腕の中 3 [Kamisama no ude no Naka] by
神様の腕の中 4 [Kamisama no ude no Naka] by YonezoÌ" Nekota
トリコン!!!―triple complex [Toricon!!! Triple Complex] by
I am a Dummy by Yonezou Nekota