Yoss Books
Born José Miguel Sánchez Gómez, Yoss assumed his pen name in 1988, when he won the Premio David Award in the science fiction category for Timshel. Together with his peculiar pseudonym, the author's aesthetic of an impentinent rocker has allowed him to stand out amongst his fellow Cuban writers. Earning a degree in Biology in 1991, he went on to graduate from the first ever course on Narrative Techniques at the Onelio Jorge Cardoso Center of Literary Training, in the year 1999. Today, Yoss writes both realistic and science fiction works. Alongside these novels, the author produces essays, reviews, and compilations, and actively promotes the Cuban science fiction literary workshops, Espiral and Espacio Abierto.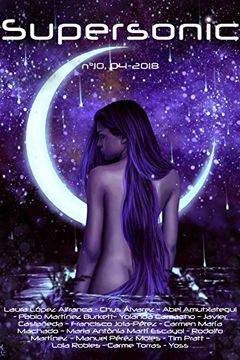 SuperSonic #10
Cristina Jurado, Abel Amutxategui, Lola Robles, Carmen Maria Machado, Tim Pratt, Carme Torras, Javier Castañeda, Yolanda Camacho, Francisco Jota-Pérez, Maria Antònia Martí Escayol
-
2018-04-30
Ficción de Chus Álvarez, Abel Amutxategi, Yolanda Camacho, Javier Castañeda de la Torre, Francisco Jota-Pérez, Laura López Alfranca, Maria Antònia Martí Escayol, Pablo Martínez Burkett, Rodolfo Martínez, M. P. Moles, Lola Robles, Yoss.Traducciones de Carmen María Machado (traducido por Maia Figueroa Evans), Tim Pratt (traducido por Marcheto) y Carm...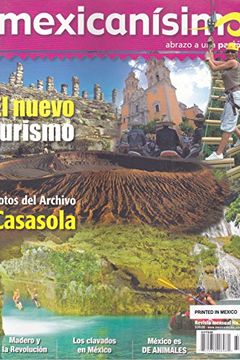 Revista Próxima 33
Carlos Mujíca Luis Jorge; Suárez Dr. Carlos Galindo; Arnau Laura Elisa; Leal Ramiro Flores; Gálvez Ortiz
-
2010-01-01
Próxima 33 - Verano (Latinoamérica: Cuba)Portada: Rocío Celeste EguíaCuentos: "Nido", de Francisco Cascallares, ilustrado por Ziul Mitomante"La dama del ciervo", de Daina Chaviano, ilustrado por Juan Caminador"Mousse de biochocolate espacial a la solitaria... Para dos comensales", de Yoss, ilustrado por Grendel Bellarousse."Ojos de cesio radiactivo...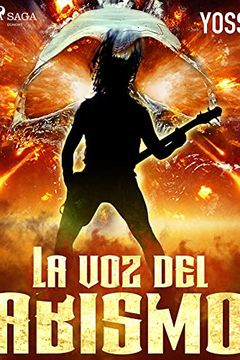 "En esta novela se mezclan la realidad cubana con el universo de los dioses lovecraftianos que pugnan por regresar al mundo que una vez habitaron. Un sacerdote católico, un rabino judío, un mago taoísta, un babalao, y un bocor vudú forman la muralla que les impide la entrada a este plano de la realidad. El camino se abrirá a través de las cuerdas v...
En esta antología Traviesa, el narrador y ensayista mexicano Alberto Chimal selecciona cuatro cuentos contemporáneos que se adentran en la imaginación fantástica: viajes en el tiempo, Sodoma y Gomorra, experimentos del lenguaje y de la realidad, y tanto más. No te pierdas el prólogo del curador y los cuentos de Juan Jacinto Muñoz Rengel (España), A...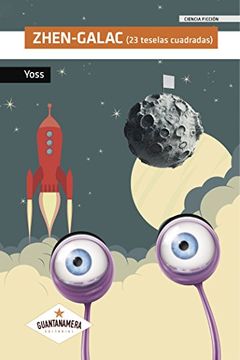 Zhen-Galac es un asteroide en el centro del Universo… o tal vez incluso fuera de él. Un improbable sumidero de razas y culturas, donde la antigüedad es joven y la distancia breve. El nudo central de todas las historias de la Galaxia… o quizás su origen. O su final. Un escenario fascinante poblado de personajes excepcionales y recovecos inesperados....
El hombre ha conseguido viajar mas rapido que la luz, y se ha expandido por toda la Via Láctea... pero tal vez demasiado tarde. No ha encontrado a sus hermanos de intelecto extraterrestres, sino apenas las frías ruinas de su pasado esplendor. Angélica es un planeta desértico, extremadamente hostil a toda colonización, y por eso mismo fue elegido co...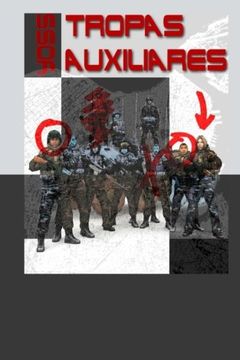 2013: la invasión definitiva. Una agresivísima raza de artrópodos alienígenas llega a la Tierra… y en pocos meses la conquista casi en un 99%. Aunque, en realidad, quizás no fue del todo una invasión… porque nadie vió llegar sus naves; un día, simplemente, estaban por todas partes… Les llaman araños. Son fuertes, resistentes, veloces y astutos. No ...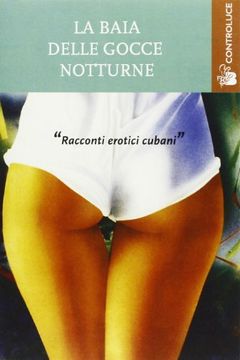 Tra i vari miti a cui Cuba ha dato origine, c'è sicuramente anche quello della sensualità della sua gente e non è da perdere l'occasione di ascoltare su questo tema la voce di una generazione di cubani che ha conosciuto solo la Cuba post-rivoluzionaria e si è trovata a fare i conti con il suo momento forse più carico di problemi e contrasti, ma anc...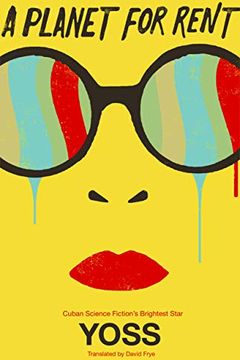 From beloved Cuban science fiction author Yoss comes a bitingly funny space-opera homage to Raymond Chandler, about a positronic robot detective on the hunt for some extra-dangerous extraterrestrial criminals.On the intergalactic trading station William S. Burroughs, profit is king and aliens are the kingmakers. Earthlings have bowed to their super...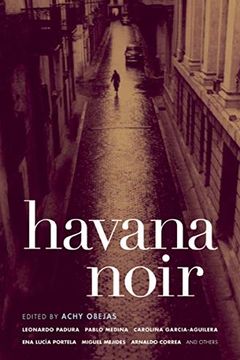 Super Extra Grande by Yoss
The Journey by Miguel Collazo
Premio UPC 2003. Novela Corta de Ciencia Ficción by
Il ponte rosso (Biblioteca del Vascello) by Yoss
Bajo la Oscuridad del Cielo by Yoss