Yoss Books
Born José Miguel Sánchez Gómez, Yoss assumed his pen name in 1988, when he won the Premio David Award in the science fiction category for Timshel. Together with his peculiar pseudonym, the author's aesthetic of an impentinent rocker has allowed him to stand out amongst his fellow Cuban writers. Earning a degree in Biology in 1991, he went on to graduate from the first ever course on Narrative Techniques at the Onelio Jorge Cardoso Center of Literary Training, in the year 1999. Today, Yoss writes both realistic and science fiction works. Alongside these novels, the author produces essays, reviews, and compilations, and actively promotes the Cuban science fiction literary workshops, Espiral and Espacio Abierto.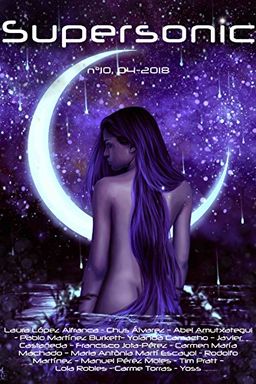 SuperSonic #10
Cristina Jurado, Abel Amutxategui, Lola Robles, Carmen Maria Machado, Tim Pratt, Carme Torras, Javier Castañeda, Yolanda Camacho, Francisco Jota-Pérez, Maria Antònia Martí Escayol
-
2018-04-30
"SuperSonic #10" is a stunning anthology of science fiction and fantasy from a variety of talented authors. This issue includes original stories by Chus Álvarez, Abel Amutxategi, Yolanda Camacho, and more. The book also features translated works by Carmen María Machado, Tim Pratt, and Carme Torras. Along with reviews of popular novels like "The Vagrant" and "The Warrior Within," readers can explore articles on science fiction in Latin America and speculative motherhood. This issue also includes interviews with Nnedi Okorafor and María Leticia Lara Palomino, and sections on comics, literature for young adults, and more. Don't miss out on this brilliant collection of captivating fiction and insightful analysis.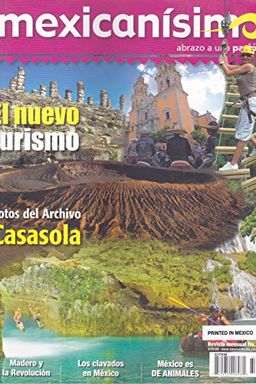 Revista Próxima 33
Carlos Mujíca Luis Jorge; Suárez Dr. Carlos Galindo; Arnau Laura Elisa; Leal Ramiro Flores; Gálvez Ortiz
-
2017-03-01
"Revista Próxima 33" is a science fiction magazine with a focus on Latin American writers and artists. This summer issue features stories such as "Nido" by Francisco Cascallares, "La dama del ciervo" by Daina Chaviano, and "Mousse de biochocolate espacial a la solitaria... Para dos comensales" by Yoss, all accompanied by stunning illustrations. The issue also includes a brief overview of science fiction in Cuba, an article on the history of sci-fi comics in Argentina, and a tribute to late author Carlos Gardini. Dive into a world of out-of-this-world tales and imagination with "Revista Próxima 33."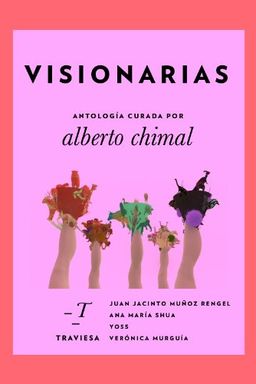 Discover a collection of four contemporary stories that explore the fantastic imagination in Visionarias, curated by Mexican narrator and essayist Alberto Chimal. Featuring tales of time travel, Sodom and Gomorrah, language and reality experiments, and more from Juan Jacinto Muñoz Rengel (Spain), Ana María Shua (Argentina), Yoss (Cuba), and Verónica Murguía. All antology royalties are fairly distributed between the curator and writers, a value upheld by Traviesa. Don't miss out on the chance to support justice in literature while discovering new, captivating stories.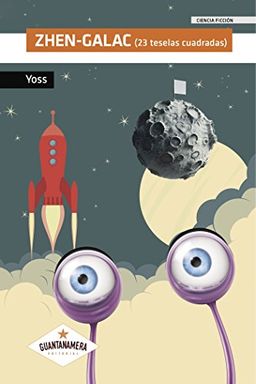 "Explore an asteroid in the center of the universe (or maybe outside of it) that harbors a diverse group of races and cultures in "Zhen-Galac." This captivating sci-fi novel takes readers through the fascinating process of writing a sci-fi novel, from the author's initial inspirations to their imaginative thoughts about the world of Zhen-Galac. With exceptional characters and unexpected twists, this is a must-read for any fan of the genre."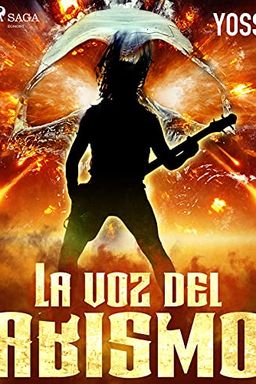 A Cuban reality and Lovecraftian gods clash in this thrilling novel. A Catholic priest, Jewish rabbi, Taoist wizard, Babalao, and Vodou bokor are the barrier that keeps them from our world. The path in is through the vocals of a hypnotizing heavy metal singer. YOSS's book is full of mythology, horror, and fantasy. A must-read from a top science fiction novelist.
This book takes place in a future where humans have explored the galaxy, finding only ruins of ancient extraterrestrial civilizations. Angélica, a harsh and uninhabitable planet, has become a prison for the worst criminals in the universe. Gondo, a former elite hunter, must navigate the planet's dangerous wildlife and uncover the mystery of what happened to the alien cultures. Will humanity face a similar fate? This sci-fi novel is a thrilling adventure full of mystery and danger.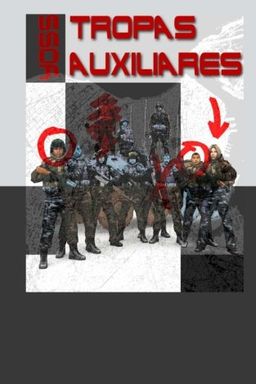 Humanity faces a brutal and overwhelming invasion by an aggressive species of alien arthropods known as "arachnids." These creatures are incredibly strong, resistant, and intelligent, with an unrelenting hunger for human flesh. Conventional weapons have proven ineffective, but a few surviving humans refuse to surrender and find a way to fight back against the invaders. The first book in a trilogy, this science fiction novel explores the desperate struggle for survival in a world overrun by the arachnids.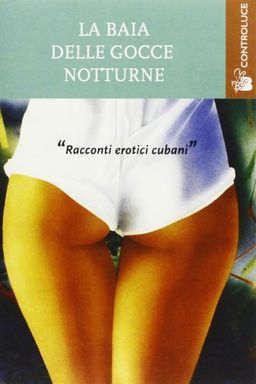 Discover a generation of Cubans grappling with sensuality, hope, and change in the post-revolutionary era. "La baia delle gocce notturne" features a collection of erotic stories by Alexis Díaz Pimienta, Michel Encinosa Fú, Ana María Guerrero, Milena Rodríguez, José Miguel Sánchez "Yoss," and Karla Suárez, exploring the complexities and contrasts of a nation's identity.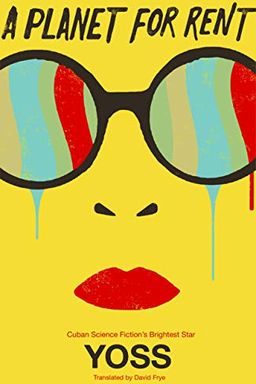 Explore the dystopian Cuba of the 90s through the vivid imagination of one of the most successful and controversial science fiction writers of all time. In A Planet for Rent, Yoss offers an acerbic critique of a society struggling to survive, paying homage to classic sci-fi works by Ray Bradbury and Thomas M. Disch. Discover the debut English novel of this incredibly talented and daring Latin American author.
Red Dust is a sharp and witty science-fiction novel that pays homage to Raymond Chandler. The story follows Raymond, a positronic robot detective who works for the android police and navigates between the worlds of humans and aliens. When he is tasked with capturing a fugitive Cetian perp with psi powers, Raymond must use all his training and study of Chandler's hardbitten cops to meet his match. Yoss creates a richly imagined universe where the bad guys are above the laws of physics, making this a science-fiction adventure that is both familiar and strange.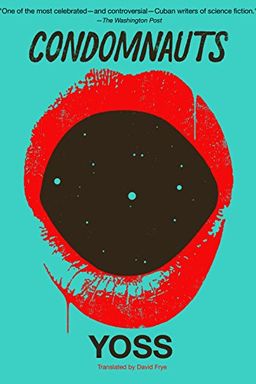 Super Extra Grande by Yoss
The Journey by Miguel Collazo
Premio UPC 2003. Novela Corta de Ciencia Ficción by
Il ponte rosso (Biblioteca del Vascello) by Yoss
Bajo la Oscuridad del Cielo by Yoss