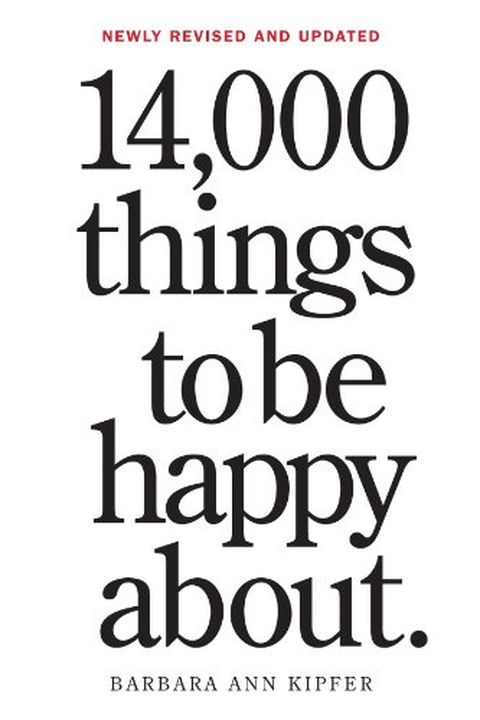 14,000 Things to Be Happy About.
Newly Revised and Updated
Barbara Ann Kipfer
Something to be happy about: This mesmerizing bestseller is revised and updated. Originally published 25 years ago (happy anniversary!) from a list that Barbara Ann Kipfer started making as a child, it's the book that marries obsession with happiness. And it now has 4,000 fresh and more current reasons to be happy:Rabbit tracks in the snow. Kiteboa...
Publish Date
2014
October 21
First Published in 1990
Recommendations
Books that helped me through tough times: 1. Resisting Happiness 2. The Daily Stoic 3. My Time With God 4. 14 000 Things To be happy about (read it with a highlighter) 5. [Find a fictional book/ book series you'll love to help your mind escape reality]     
–
source