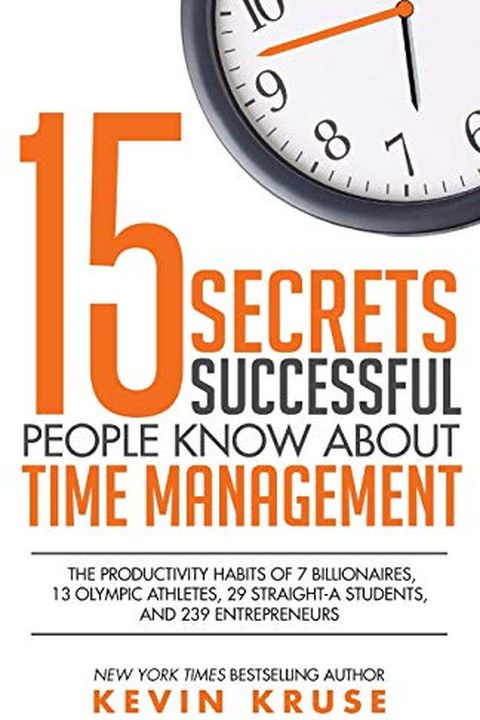 15 Secrets Successful People Know About Time Management
The Productivity Habits of 7 Billionaires, 13 Olympic Athletes, 29 Straight-A Students, and 239 Entrepreneurs
Kevin Kruse
Are you overworked and overwhelmed? What if a few new habits could increase your productivity by 5x or even 10x? Imagine if you had an extra hour each day to read, exercise, sleep, or to spend with your family.New York Times bestselling author, Kevin Kruse, presents the remarkable findings of his study of ultra-productive people. Based on survey re...
Publish Date
2015-10-11T00:00:00.000Z
2015-10-11T00:00:00.000Z
Recommendations
@Gromy16 that book on time management was eye opening.     
–
source