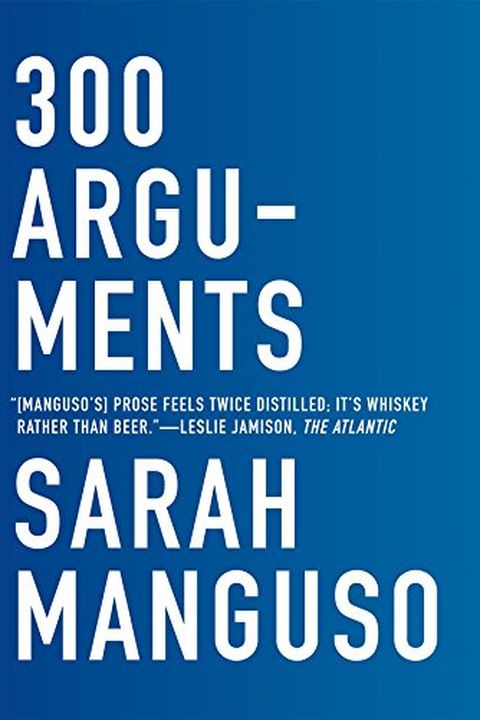 300 Arguments
Essays
Sarah Manguso
A brilliant and exhilarating sequence of aphorisms from one of our greatest essayistsThere will come a time when people decide youve had enough of your grief, and theyll try to take it away from you. Bad art is from no one to no one. Am I happy? Damned if I know, but give me a few minutes and Ill tell you whether you are. Thank heaven I dont have m...
Publish Date
2017-02-07T00:00:00.000Z
2017-02-07T00:00:00.000Z
Recommendations
What are your favorite books (esp. novels) composed of small fragments? Ex: BLUETS by Maggie Nelson DEPT OF SPECULATION by Jenny Offill 300 ARGUMENTS by Sarah Manguso ONE HUNDRED APOCALYPSES &etc. by Lucy Corin MADELEINE IS SLEEPING by Sarah Shun-Lien Bynum What else?     
–
source
Bounces around with different observations, some of which you go, god, that's brilliant and some of it, eh.     
–
source