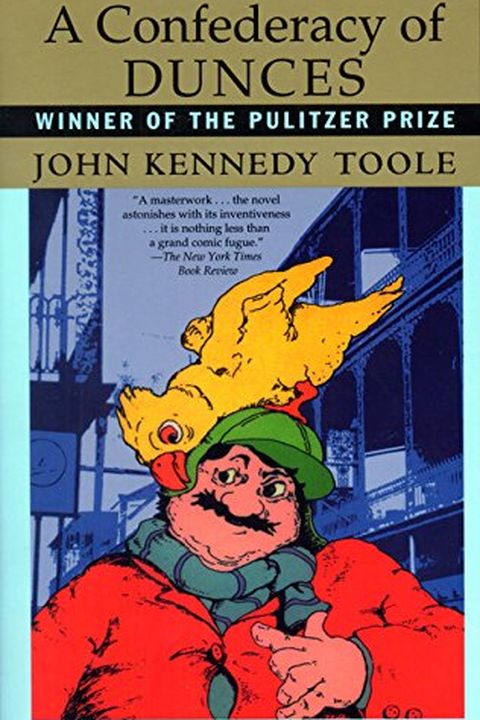 A Confederacy of Dunces
John Kennedy Toole
Follow the hilarious and tragic misadventures of 30-year-old Ignatius J. Reilly, a medievalist who lives with his mother in New Orleans. Ignatius is forced to enter the working world after a car accident, spawning a series of subplots involving eccentric characters such as a stripper with a talented cockatoo and a gay blade. A Confederacy of Dunces ties together the complicated subplots in the end, with Ignatius carrying the story as a modern-day Quixote. The novel is both comedic and melancholic, revealing the fragility beneath the humor. This novel is a fitting memorial to the talented and tormented life of John Kennedy Toole, who never saw the publication of his work.
Recommendations
F*cking funny, vivid, and adventurous. Sometimes that's what we need.     
–
source
@MZHemingway Just read it a couple of months ago. BRILLIANT.     
–
source
The language is so good.     
–
source