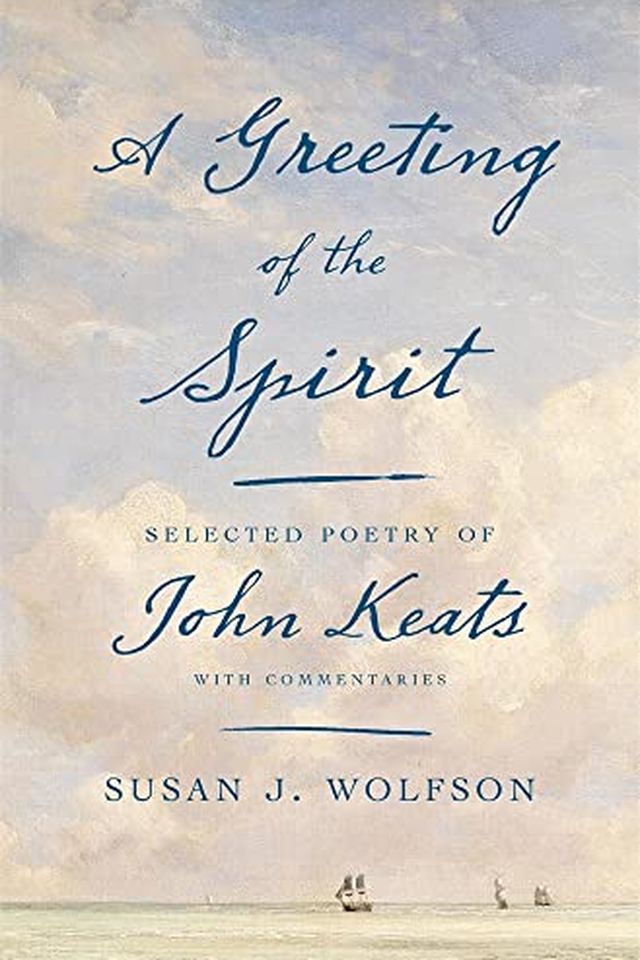 A Greeting of the Spirit
Selected Poetry of John Keats with Commentaries
Susan J. Wolfson
This book delves into the life and work of John Keats, highlighting his remarkable career as a poet in just four short years. Keats scholar Susan J. Wolfson presents seventy-eight verse selections from his work, accompanied by insightful commentary on their meanings and contexts. The collection features both well-known and lesser-known poems that redefine the breadth and depth of Keats's poetic imagination, capturing the chronicle of his artistic and personal evolution. Wolfson encourages readers to experience Keats's language as a living event, offering a cooperative experience between author and reader.
Publish Date
2022-10-31T00:00:00.000Z
2022-10-31T00:00:00.000Z
Recommendations
Highly recommend—a beautiful book celebrating a beautiful poet whose words were not, indeed, written in water.     
–
source