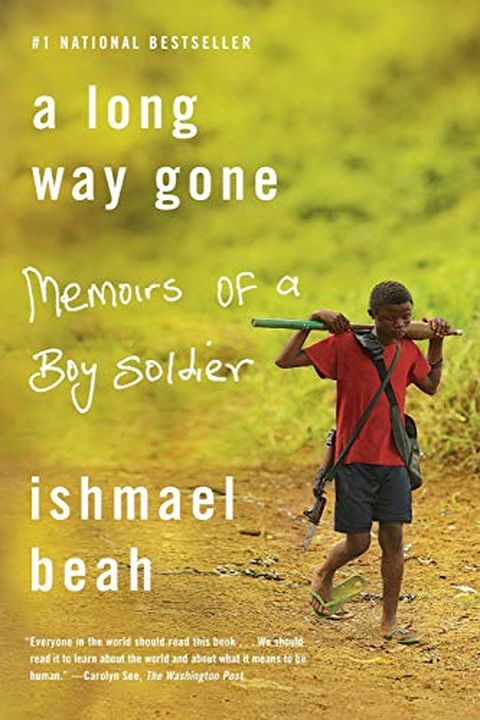 A Long Way Gone
Memoirs of a Boy Soldier
Ishmael Beah
The devastating story of war through the eyes of a child soldier. Beah tells how, at the age of twelve, he fled attacking rebels and wandered a land rendered unrecognizable by violence. By thirteen, he'd been picked up by the government army, and became a soldier.My new friends have begun to suspect I haven't told them the full story of my life."Wh...
Publish Date
2008-08-05T00:00:00.000Z
2008-08-05T00:00:00.000Z
Recommendations
Just read a great book "A Long Way Gone" by Ishmael Beah. written by a former child soldier. really wrenching and eye-opening.     
–
source