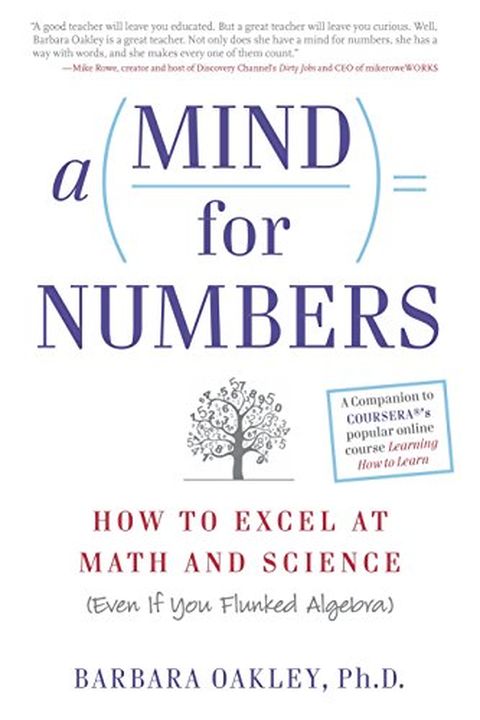 A Mind for Numbers
How to Excel at Math and Science (Even If You Flunked Algebra)
Barbara Oakley
Whether you are a student struggling to fulfill a math or science requirement, or you are embarking on a career change that requires a higher level of math competency, A Mind for Numbers offers the tools you need to get a better grasp of that intimidating but inescapable field. Engineering professor Barbara Oakley knows firsthand how it feels to st...
Publish Date
2014-07-30T00:00:00.000Z
2014-07-30T00:00:00.000Z
Recommendations
Thought I was getting a book about math, but ended up being a surprisingly good book about learning in general. Main points are about diffused thinking vs focused thinking.     
–
source