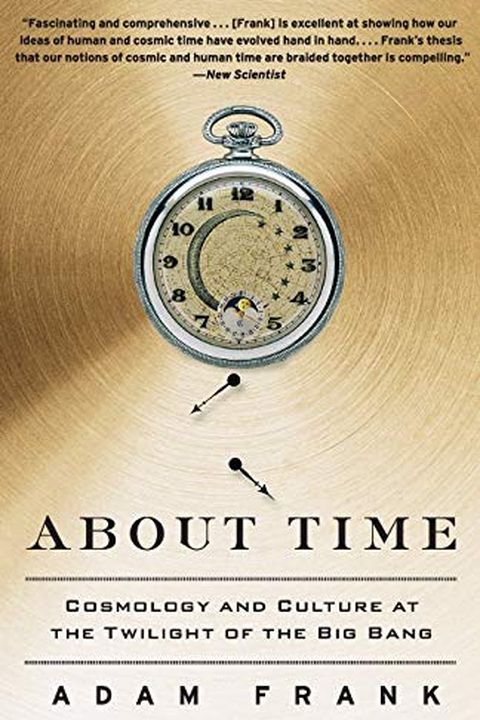 About Time
Cosmology and Culture at the Twilight of the Big Bang
Adam Frank
Now in paperback, "a phenomenal blend of science and cultural history" (Kirkus Reviews, starred review), About Time gives readers a peek into the cutting edge of cosmology, showing how it is intimately wedded to the texture of our daily lives.Our universe's "beginning" is at an end. What does this have to do with us, here on Earth? Everything. Our ...
Publish Date
2012-09-11T00:00:00.000Z
2012-09-11T00:00:00.000Z
First Published in 2011
Recommendations
I just finished these two great books. In later chapters of About Time @AdamFrank4 discusses various speculative theories of the Universe, which I really liked. In "Time Reborn" Lee Smoolin discuss why time is fundamental. Both books are highly recommended.     
–
source