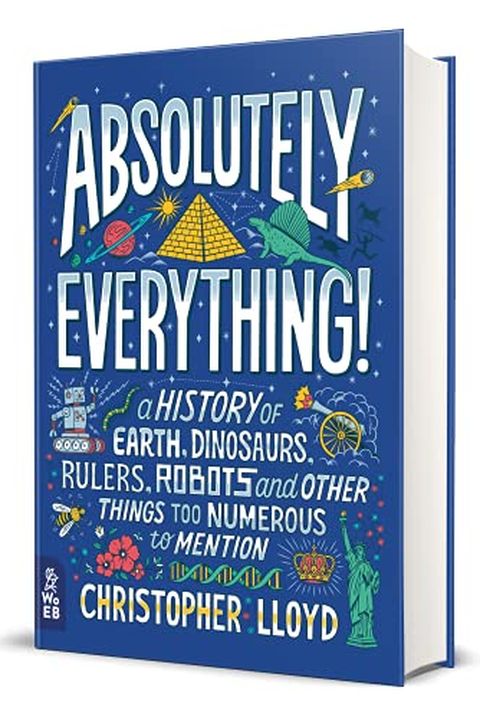 Absolutely Everything!
A History of Earth, Dinosaurs, Rulers, Robots and Other Things Too Numerous to Mention
Christopher Lloyd
Embark on an entertaining journey across millennia and continents, and learn about absolutely everything including the creation of planet Earth, the age of dinosaurs, the rise of humans, the miserable medieval times, globalisation, wars, revolutions, technology - and much more. Find out the answers to many big questions about our planet, animals an...
Publish Date
2018-10-16T00:00:00.000Z
2018-10-16T00:00:00.000Z
Recommendations
Books For Christmas #7 Joyous ! A riotous romp through world history . Witty , well illustrated and filled with seemingly absolutely everything , it's the perfect book for the curious mind from 9 to 99 . @whatonearthbook #christopherlloyd     
–
source