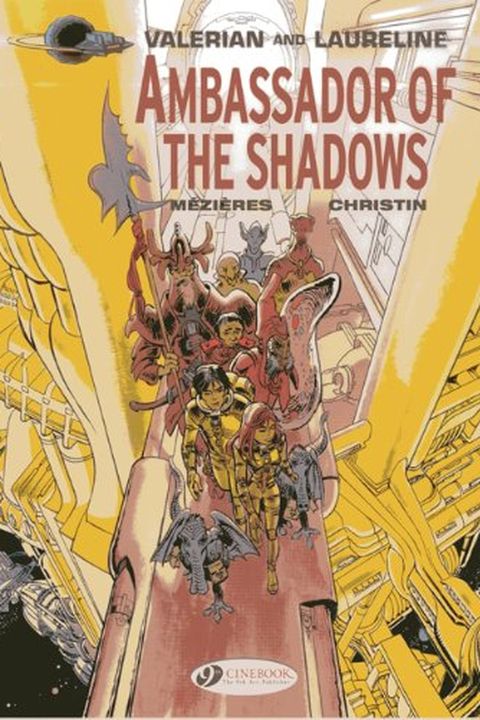 Ambassador of the Shadows
Pierre Christin
Embark on a thrilling space adventure with Ambassador of the Shadows. Valerian and Laureline must protect the new ambassador from Earth on the multicultural Point Central space station. But when Valerian is kidnapped in a lightning commando attack, it's up to Laureline to save them both and uncover the motives behind the kidnapping. Get ready for a gripping read that takes you through the seedy underbelly of the galaxy.
Publish Date
1998-12-11T00:00:00.000Z
1998-12-11T00:00:00.000Z
First Published in 1975
Recommendations
@70sscifi From "Ambassador of the shadows" my favorite book from the serie.     
–
source