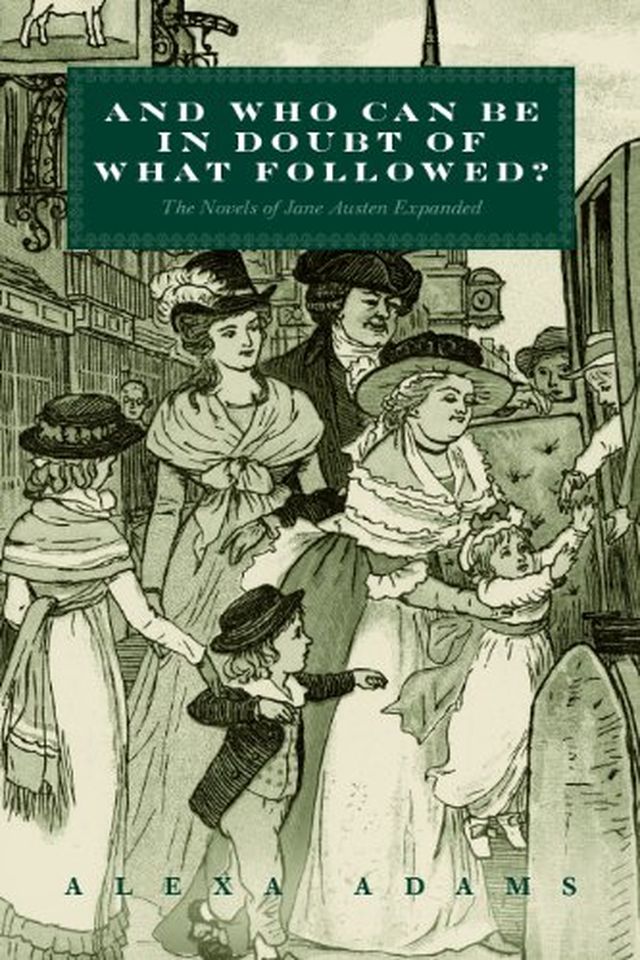 "And Who Can Be In Doubt Of What Followed?"
The Novels of Jane Austen Expanded
Alexa Adams
"Uncovering the Untold Stories of Jane Austen's Classics. Ever wonder about the hidden motivations and actions of Austen's beloved characters? Alexa Adams takes readers on a journey to answer these tantalizing questions and more, exploring the hidden depths of Austen's timeless classics."
Publish Date
2013-04-24T00:00:00.000Z
2013-04-24T00:00:00.000Z