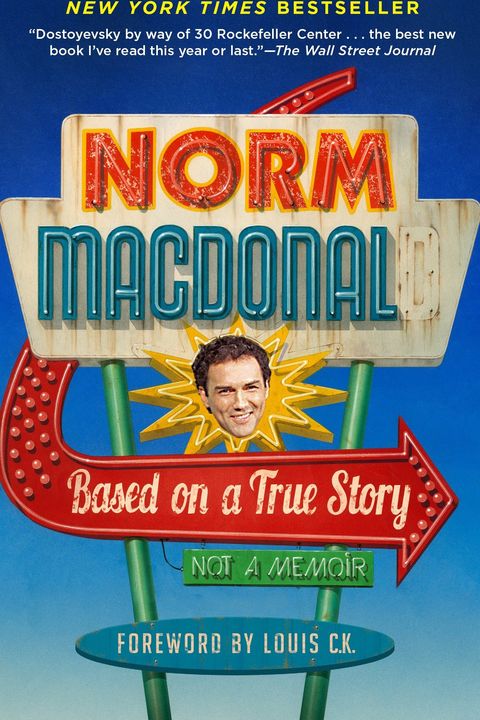 Based on a True Story
Not a Memoir
Norm MacDonald
This memoir is not your typical celebrity tell-all. Instead, follow Norm Macdonald, one of the greatest stand-up comics of all time, as he takes a hiatus from comedy and reflects on comedy, tragedy, love, loss, war, and redemption. Praised as "hilarious" and "innovative," this genre-smashing book is a must-read for comedy fans. With praise from fellow comedians like Dave Attell, Amy Schumer, and Louis C.K., you know you're in for a treat.
Publish Date
2016-09-20T00:00:00.000Z
2016-09-20T00:00:00.000Z
Recommendations
@HernandezTony It's like a parody of celebrity tell-alls, but unintentional. One of the best books I read last year was Norm @normmacdonald's brilliant "Based on a True Story."     
–
source