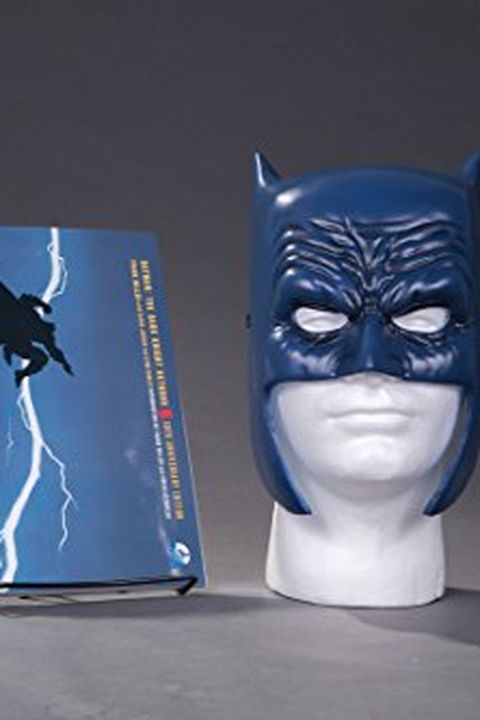 Batman
The Dark Knight Returns Book & Mask Set
Frank Miller
This masterpiece of modern comics storytelling brings to vivid life a dark world and an even darker man. Together with inker Klaus Janson and colorist Lynn Varley, writer/artist Frank Miller completely reinvents the legend of Batman in his saga of a near-future Gotham City gone to rot, ten years after the Dark Knight's retirement. Crime runs rampan...
Recommendations
I love Batman, and this book elevated and validated that love in a new way. Still reads like the iconic classic it is     
–
source
@NabeelAzeezDXB @elonmusk Favorite childhood comic: Frank Miller's "The Dark Knight Returns." 🙏     
–
source
MAN WITHOUT FEAR is my second favorite book of all time. Only second to BATMAN YEAR ONE and honestly DKR is probably my third, and BORN AGAIN might be my 4th. It's amazing I wasn't a complete mess when I met Frank.     
–
source