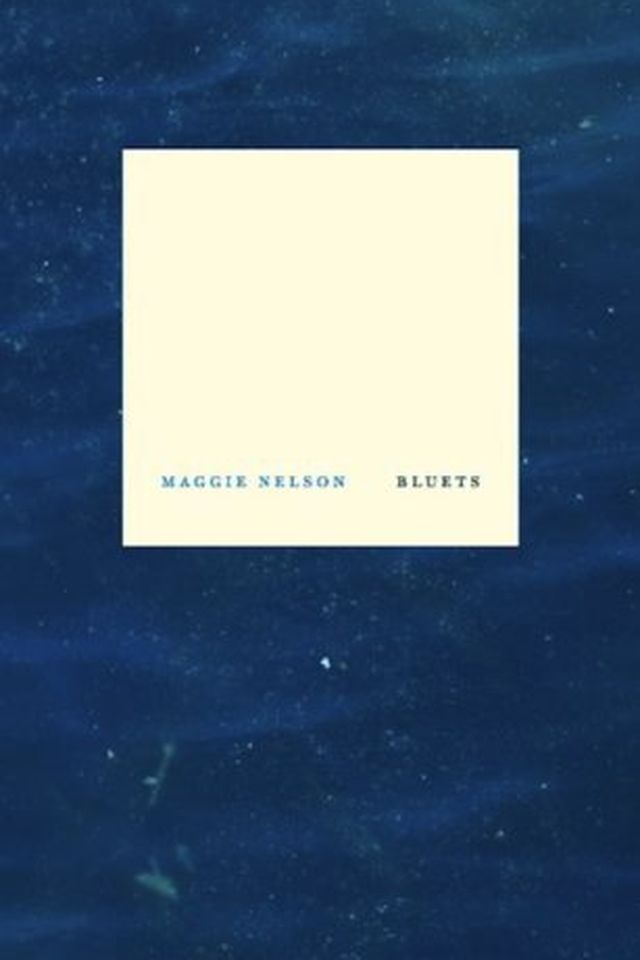 Bluets
Maggie Nelson
This poetic and philosophical work is an exploration of love, suffering, and the secrets of the color blue. Maggie Nelson has become known as a master in her field, creating beautiful and complex pieces of work. Her gorgeous writing style will astound readers and leave them yearning for more.
Publish Date
2009-10-01T00:00:00.000Z
2009-10-01T00:00:00.000Z
Recommendations
What are your favorite books (esp. novels) composed of small fragments? Ex: BLUETS by Maggie Nelson DEPT OF SPECULATION by Jenny Offill 300 ARGUMENTS by Sarah Manguso ONE HUNDRED APOCALYPSES &etc. by Lucy Corin MADELEINE IS SLEEPING by Sarah Shun-Lien Bynum What else?     
–
source