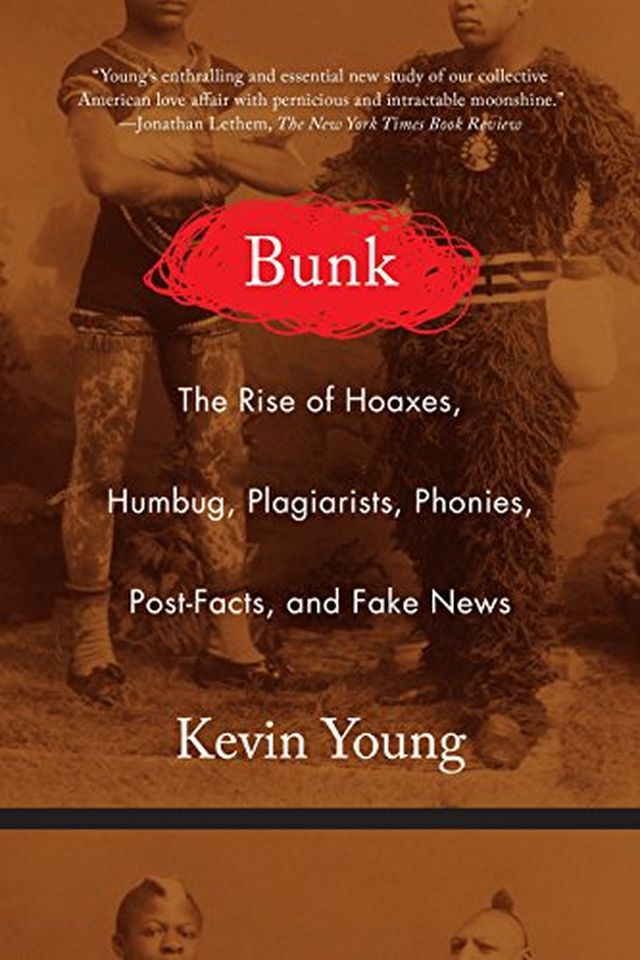 Bunk
The Rise of Hoaxes, Humbug, Plagiarists, Phonies, Post-Facts, and Fake News
Kevin Young
"Bunk" by Kevin Young is a provocative exploration of the history of hoaxes in America, from P. T. Barnum and Edgar Allan Poe to today's fake news and identity theft scandals. Poet and critic Young exposes the motivations of hucksters and the gullibility of the general public, tracing how fakery is often based on harmful stereotypes and racial biases. Through captivating stories of notorious fraudsters and their deceptions, Young asks important questions about how we can survive in a post-factual world where truth and reality are constantly under attack.
Publish Date
2017-11-14T00:00:00.000Z
2017-11-14T00:00:00.000Z
Recommendations
great book but will need to be updated as soon as T***p leaves office. in fact, a whole new book BUNK II: You Ain't Seen Nothing Yet will likely be required.     
–
source