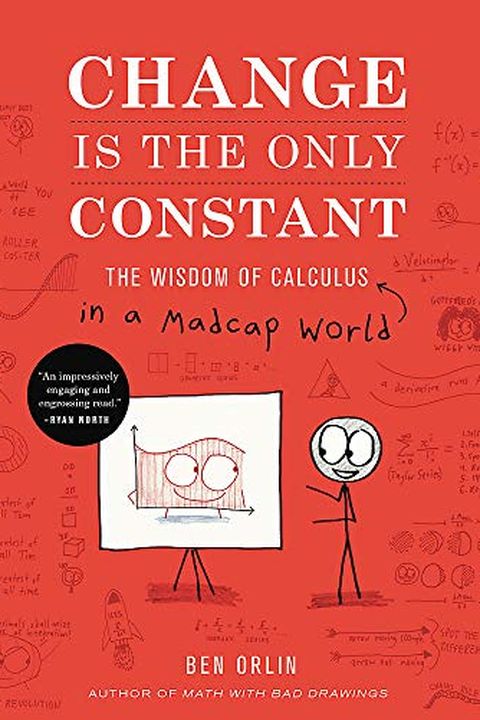 Change Is the Only Constant
The Wisdom of Calculus in a Madcap World
Ben Orlin
An exploration of the intersection between calculus and daily life, complete with Orlin's humor and bad drawings. By spinning 28 mathematical tales, Orlin shows us that calculus is simply another language to express the very things we humans grapple with every day -- love, risk, time, and most importantly, change. Divided into two parts, "Moments" ...
Publish Date
2019-10-08T00:00:00.000Z
2019-10-08T00:00:00.000Z
Recommendations
@marko1301 David Acheson has a really lovely little book on calculus: And Steve Strogatz's Infinite Powers is wonderful: Plus I really love Ben Orlin's book: Sorry for the amazon links (I'm lazy). Buy from an indie!     
–
source