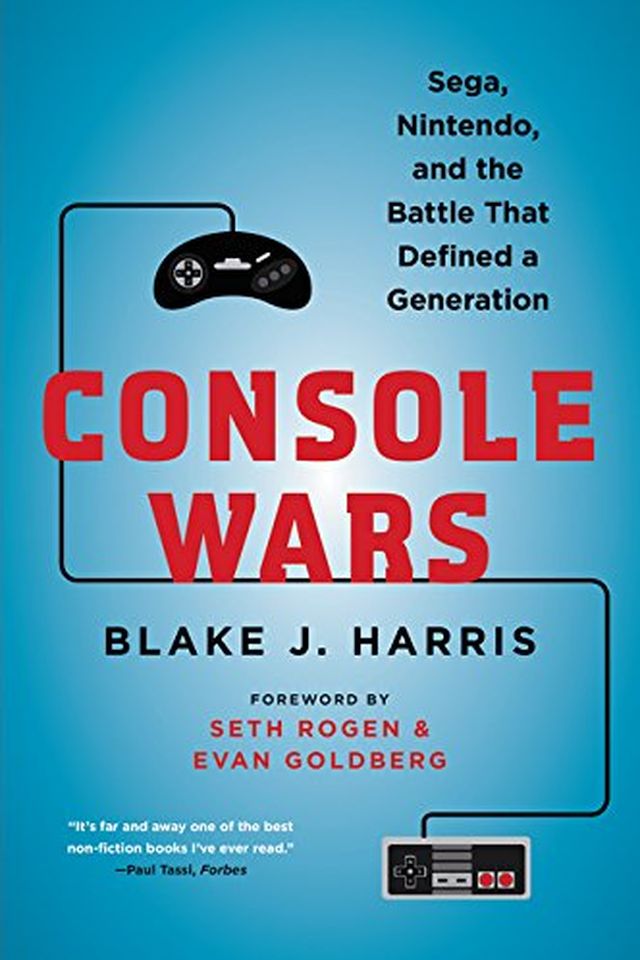 Console Wars
Sega, Nintendo, and the Battle that Defined a Generation
Blake J. Harris
Witness the epic rivalry between two gaming giants, Sega and Nintendo, in this captivating behind-the-scenes business thriller. Follow the story of how Tom Kalinske, a former Mattel executive with no prior knowledge of videogames, utilized unconventional tactics and a team of rebels to turn Sega from a faltering arcade company into a market leader. Based on over 200 interviews, Console Wars details the ruthless, no-holds-barred conflict that revolutionized the videogame industry and transformed popular culture forever. A true David-and-Goliath tale that will leave you on the edge of your seat.
Publish Date
2014-05-13T00:00:00.000Z
2014-05-13T00:00:00.000Z
Recommendations
What are some of your favorite or interesting books in your collection? Here are a few of mine!     
–
source