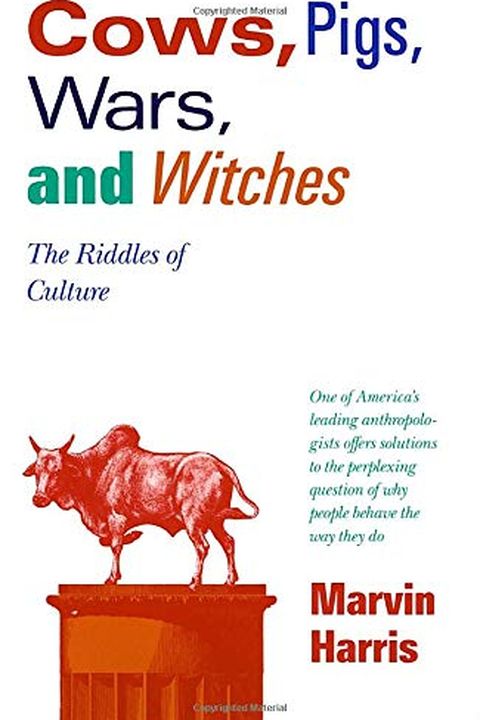 Cows, Pigs, Wars, and Witches
The Riddles of Culture
Marvin Harris
This book challenges those who argue that we can change the world by changing the way people think. The author shows that no matter how bizarre a people's behavior may seem, it always stems from concrete social and economic conditions. It is by isolating and identifying these conditions that we will be able to understand and cope with some of our o...
Publish Date
1989-12-17T00:00:00.000Z
1989-12-17T00:00:00.000Z
First Published in 1974
Recommendations
Mind-blowing anthropology. Great argument that the reasons that religions worship cows or hate pigs, that tribes wage wars, or Europe's 200 years of witch hunts, are all very practical economic reasons usually unknown to the participants or washed out of history. But they're revealed here in zoomed-out hindsight. My notes here can't describe it. You have to read the whole book. Riveting.     
–
source