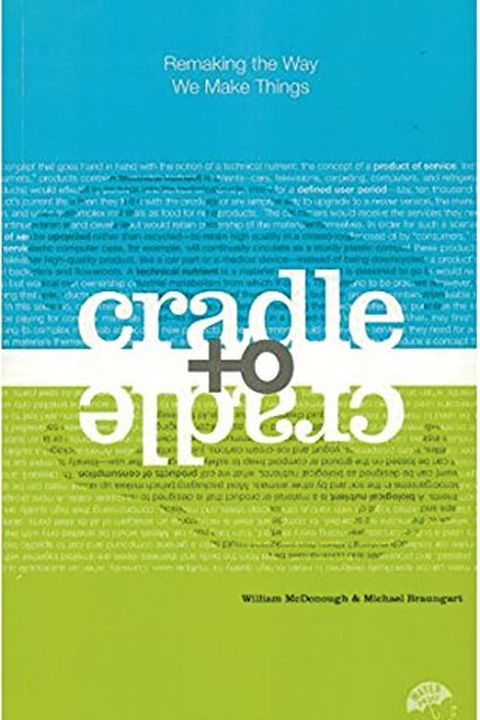 Cradle to Cradle
Remaking the Way We Make Things
Michael Braungart
"Reduce, reuse, recycle," urge environmentalists; in other words, do more with less in order to minimize damage. But as architect William McDonough and chemist Michael Braungart point out in this provocative, visionary book, such an approach only perpetuates the one-way, "cradle to grave" manufacturing model, dating to the Industrial Revolution, th...
Publish Date
2002-04-22T00:00:00.000Z
2002-04-22T00:00:00.000Z
Recommendations
Was hugely influential.     
–
source