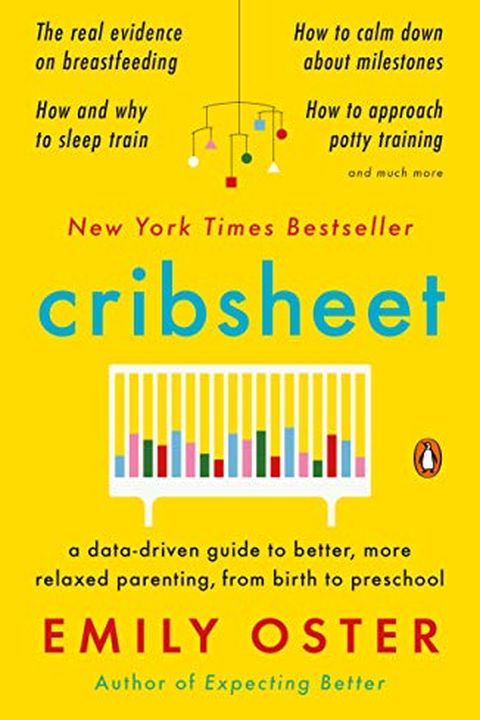 Cribsheet
A Data-Driven Guide to Better, More Relaxed Parenting, from Birth to Preschool
Emily Oster
From the author of EXPECTING BETTER, an economist's guide to the early years of parentingWith EXPECTING BETTER, award-winning economist Emily Oster spotted a need in the pregnancy market for advice that gave women the information they needed to make the best decision for their own pregnancies. By digging into the data, Oster found that much of the ...
Publish Date
2020-04-21T00:00:00.000Z
2020-04-21T00:00:00.000Z
Recommendations
5d. Another good book to pair with a bookish onesie: CRIB SHEET, by Emily Oster. I'd have cried tears of relief if someone had handed me this when my son was a baby.     
–
source