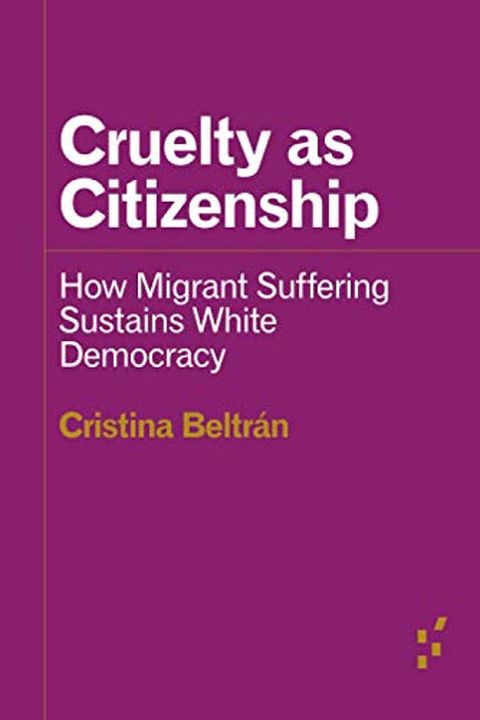 Cruelty as Citizenship
How Migrant Suffering Sustains White Democracy (Forerunners
Cristina Beltrán
Why are immigrants from Mexico and Latin America such an affectively charged population for political conservatives? More than a decade before the election of Donald Trump, vitriolic and dehumanizing rhetoric against migrants was already part of the national conversation. Situating the contemporary debate on immigration within America's history of ...
Publish Date
2020-08-31T00:00:00.000Z
2020-08-31T00:00:00.000Z
Recommendations
I have lots more but since this thread has taken off I do want to give some shine to two new-ish small books I read recently and loved: Harriet Washington's Carte Blanche: The Erosion of Medical Consent (whew) and Cristina Beltran's Cruelty as Citizenship.     
–
source