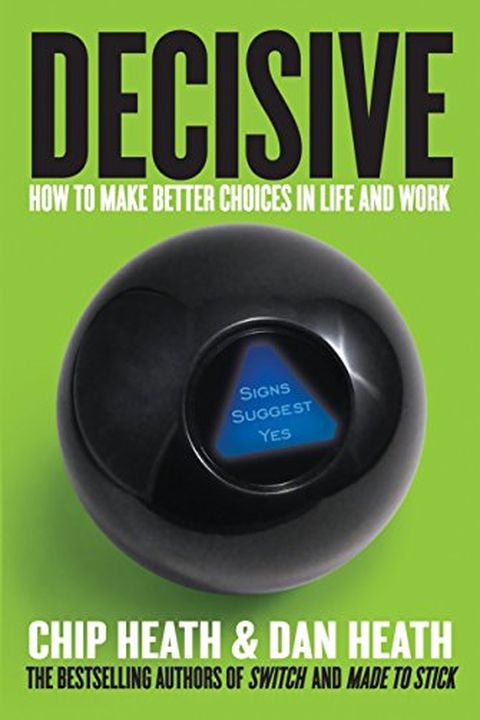 Decisive
How to Make Better Choices in Life and Work
Chip Heath
The four principles that can help us to overcome our brains' natural biases to make better, more informed decisions -- in our lives, careers, families and organizations.In Decisive, Chip Heath and Dan Heath, the bestselling authors of Made to Stick and Switch, tackle the thorny problem of how to overcome our natural biases and irrational thinking t...
Publish Date
2013-03-26T00:00:00.000Z
2013-03-26T00:00:00.000Z
Recommendations
Interesting and insightful dive into the subject of how to make big decisions. Specific useful advice.     
–
source
Explains four of the biggest judgment errors and gives tips for combating them.     
–
source