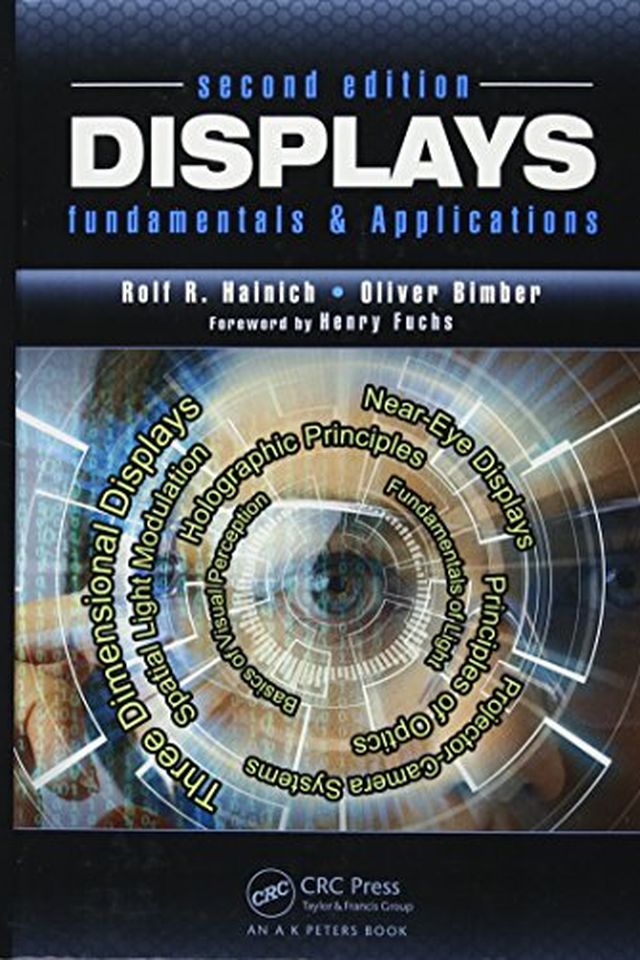 Displays
Fundamentals & Applications, Second Edition
Rolf R. Hainich
This book delves into the ever-evolving fields of optics, holography, and virtual reality, exploring real-time computer graphics and vision that enable graphical 2D and 3D content to be displayed. The second edition provides updates on holography and discusses projection displays, projector-camera systems, stereoscopic and autostereoscopic displays. With clear explanations and nearly 500 illustrations, this book is perfect for students and seasoned professionals alike who want to understand optics, visual perception, and display technologies. Enter the fascinating world of augmentation and virtual reality display with this insightful guide.
Publish Date
2011-07-05T00:00:00.000Z
2011-07-05T00:00:00.000Z
Recommendations
What are some of your favorite or interesting books in your collection? Here are a few of mine!     
–
source