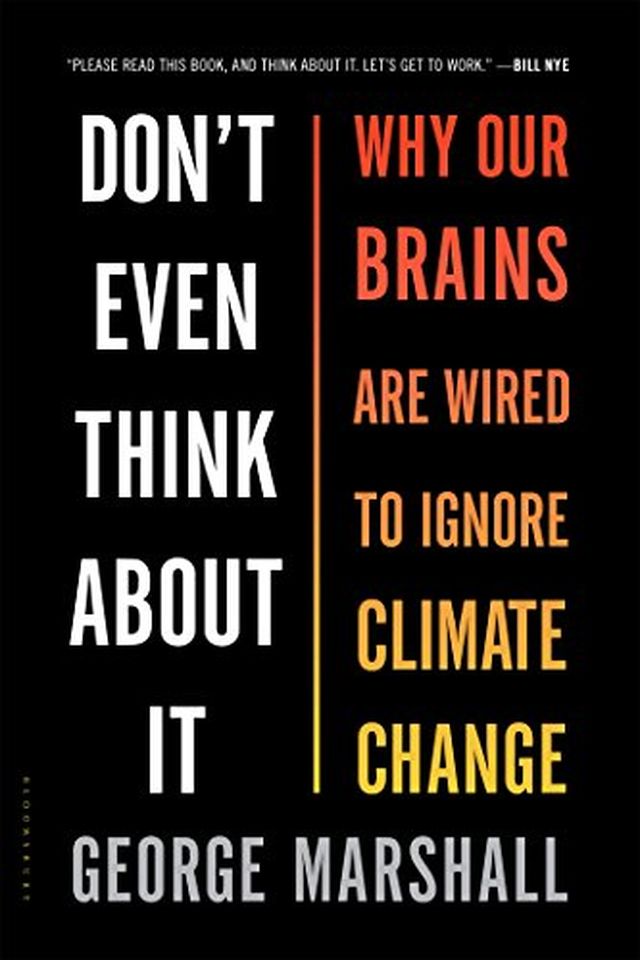 Don't Even Think About It
Why Our Brains Are Wired to Ignore Climate Change
George Marshall
This groundbreaking book asks the question: despite overwhelming scientific evidence, why do we still ignore climate change? George Marshall takes us on a journey through the psychological mechanisms that cause us to know something is true but act as if it is not. With engaging stories and insights from Nobel Prize-winning psychologists, as well as conservative activists and leading climate scientists, Marshall argues that understanding what motivates us is key to rethinking climate change. Don't Even Think About It is not just about the environment, but also about what makes us human and how we can rise to face the greatest challenge of our time.
Publish Date
2014-08-19T00:00:00.000Z
2014-08-19T00:00:00.000Z
Recommendations
@brendonvolpe :-) and that book is great, indeed. Such a brave thing George Marshall did there, questioning his own assumptions.     
–
source