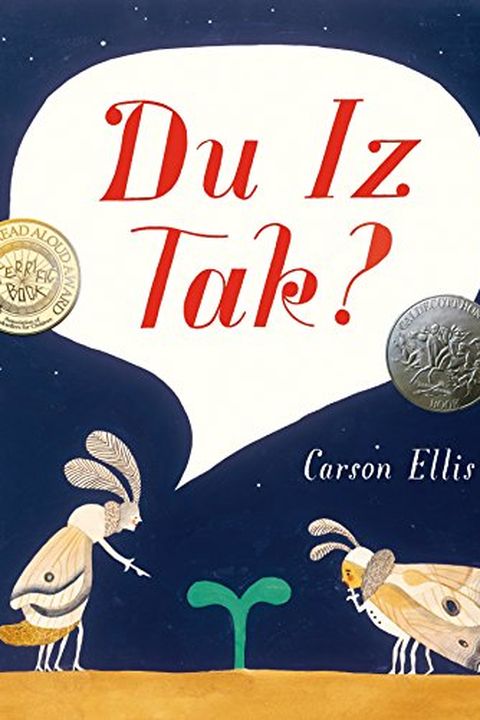 Du Iz Tak?
Carson Ellis
The creator of Home turns a droll eye to the natural world, with gorgeous art and a playful invented language.Du iz tak? What is that? As a tiny shoot unfurls, two damselflies peer at it in wonder. When the plant grows taller and sprouts leaves, some young beetles arrive to gander, and soon—with the help of a pill bug named Icky—they wrangle a ladd...
Publish Date
2016-10-18T00:00:00.000Z
2016-10-18T00:00:00.000Z
Recommendations
5a. Pair the book onesie with your favorite picture book! Some of our favorites include DU IZ TAK, by Carson Ellis...     
–
source