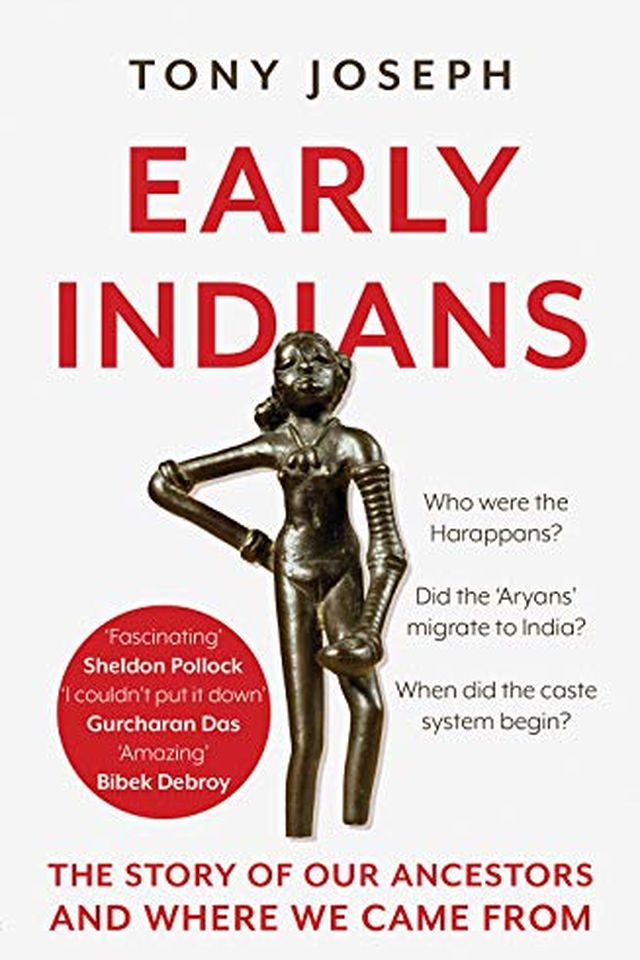 Early Indians
The Story of Our Ancestors and Where We Came From
Tony Joseph
Discover the intriguing history of India's ancestry, tracing back 65,000 years to the arrival of modern humans from Africa. Journalist Tony Joseph uses groundbreaking DNA research to unravel controversial questions about Indian history, including the migration of the 'Aryans' and the genetic diversity of the country's castes. Early Indians presents this information in an entertaining and highly readable manner, ultimately revealing a crucial truth about the country's population: we are all migrants and mixed. A significant and brave book that puts to rest long-standing debates about Indian ancestry.
Publish Date
2018-12-18T00:00:00.000Z
2018-12-18T00:00:00.000Z
Recommendations
@AayushOj @tjoseph0010 @BishtLokinder @PriyabrataT @adityanag2002 @hemantsarin @kamlesm @JAJafri @Pupulmimi @lndic02 @EnrouteH Aayush do have a look at Tony's fabulous multi-award winning book, Early Indians. I also recommend David Reich's Who We Are and How We Got Here- David is a Harvard prof & the world's leading DNA expert. Between the two, these will answer all your questions w cutting-edge science.     
–
source
Thank you @tjoseph0010 for this amazing book. A page-turner, as good as detective fiction, in a language that even a teenager would enjoy. South Asia is a multi-source, multilayered civilisation. The foremother of us all, world over, was an African woman. We're all migrants.     
–
source