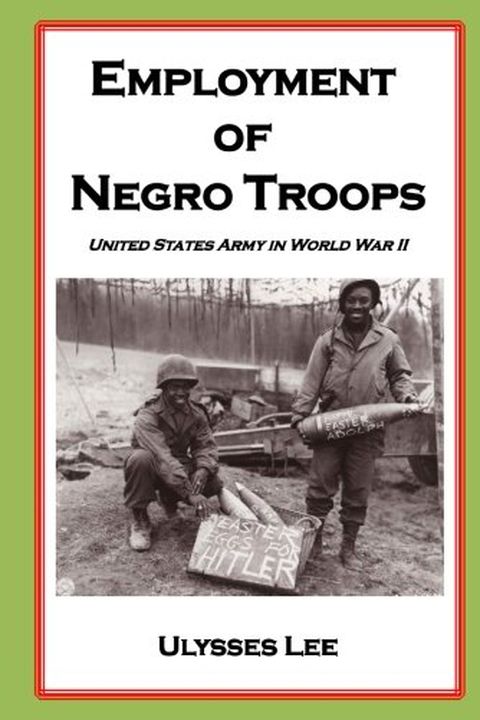 Employment of Negro Troops
Ulysses Lee
The work started in the 1940s is written in the vernacular of the period. From the volume - As in the case of some other titles in the United States Army in World War II series, Ulysses Lee's The Employment of Negro Troops has been long and widely recognized as a standard work on its subject. Although revised and consolidated before publication, th...
Publish Date
2016-12-24T00:00:00.000Z
2016-12-24T00:00:00.000Z
Recommendations
The most profound thing I've ever read on both the war and racist America of the 1940s, commissioned by the U.S. Army to examine the effectiveness of their employment of black soldiers. Lee came up with such damning information about the military that it was withheld from public view until 1966. Powerful.     
–
source