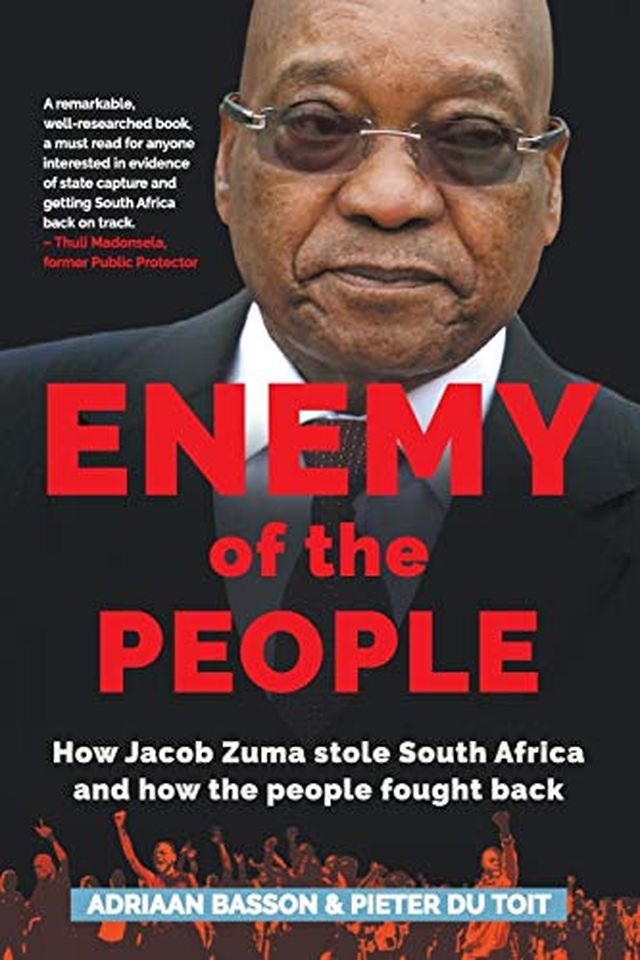 Enemy of the People
How Jacob Zuma stole South Africa and how the people fought back
Adriaan Basson
Explore the rise and fall of Jacob Zuma and his catastrophic misrule in the pages of this gripping non-fiction book. Witness the firsthand accounts of how South Africa was brought to its knees and how the people fought back against a corrupt patronage network. Discover the roots of the tenderpreneur and industrial-scale corruption that has damaged state enterprises, institutions of democracy, and the ANC itself. Follow the captivating story of a divided ANC and a new era of activism that emerged from the chaos. Enemy of the People is a must-read book for anyone interested in understanding the current state of South Africa.
Publish Date
2017-11-07T00:00:00.000Z
2017-11-07T00:00:00.000Z
Recommendations
Having just read these two excellent books, it boggles the mind that the Zuma faction can still mobilise 50% of delegates to the ANC conference. Bottom line: they voted for criminality and the destruction of democracy. A huge challenge lies ahead.     
–
source