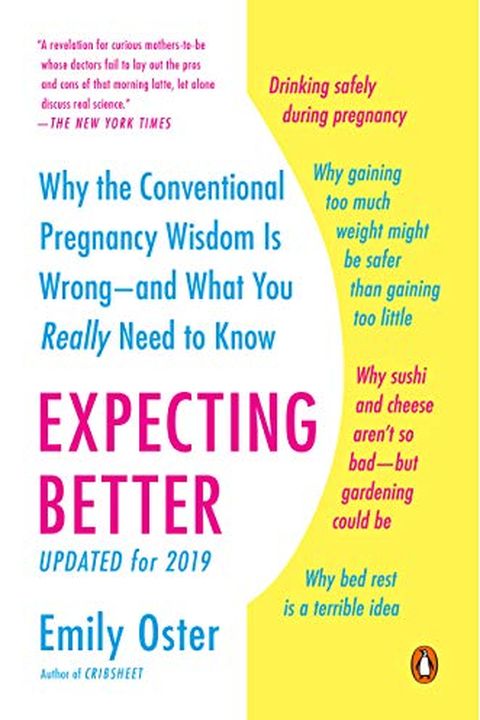 Expecting Better
Why the Conventional Pregnancy Wisdom Is Wrong--and What You Really Need to Know
Emily Oster
What to Expect When You're Expecting meets Freakonomics: an award-winning economist disproves standard recommendations about pregnancy to empower women while they're expecting.Pregnancy—unquestionably one of the most pro­found, meaningful experiences of adulthood—can reduce otherwise intelligent women to, well, babies. We're told to avoid cold cuts...
Publish Date
2014-06-24T00:00:00.000Z
2014-06-24T00:00:00.000Z
Recommendations
Glad to see @ProfEmilyOster on @sarasidnerCNN's new @CNNplus show (& to learn that she's a new @CNN contributor!). Emily's book, Expecting Better, got me through my pregnancies. She's a terrific thinker & analyst with practical guidance for families.     
–
source
And the @ProfEmilyOster book on pregnancy is the only one I recommend.     
–
source
This book kept me sane though     
–
source