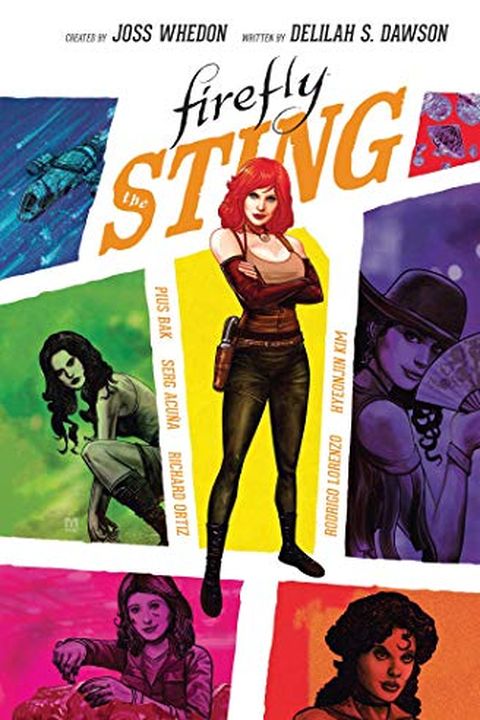 Firefly Original Graphic Novel
The Sting
Delilah S. Dawson
Join Saffron and the women of Serenity on a thrilling heist in this new Firefly graphic novel. Saffron, the fan-favorite rogue who stole the heart of Captain Malcolm Reynolds, returns with personal stakes and recruits the ship's crew for a daring mission. Written by New York Times Bestselling writer Delilah S. Dawson and illustrated by a talented team, this original graphic novel reveals an untold chapter of the beloved Firefly series.
Publish Date
2019-11-19T00:00:00.000Z
2019-11-19T00:00:00.000Z
Recommendations
Read the book last weekend..and i reckon it was the best tale of the verse i've read in some time. Too often there is browncoat this and Alliance that in Firefly fiction..but this is just good fun.     
–
source