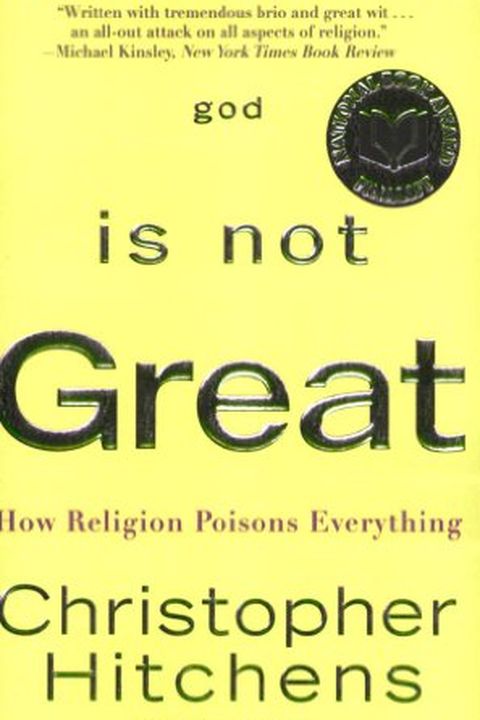 God Is Not Great
How Religion Poisons Everything
Christopher Hitchens
This manifesto explores the role of religion in our lives, providing a thought-provoking critique of major religious texts. The author argues that religion is a man-made wish, causing dangerous repression and distortion, and advocates for a more secular life based on science and reason. An eloquent and powerful read for believers, atheists, and those uncertain about religion's impact. A must-read for anyone seeking a thought-provoking critique of religion.
Publish Date
2007-01-01T00:00:00.000Z
2007-01-01T00:00:00.000Z
Recommendations
If you haven't read Christopher Hitchens, you should. He was a brilliant writer and also a brilliant speaker. You can get the benefit of both his voice and his writing if you listen to his audiobooks, the ones he read himself. "God is NotGreat," and "Hitch-22" are two of those. I don't know if he read any of the others. But it's great listening.     
–
source