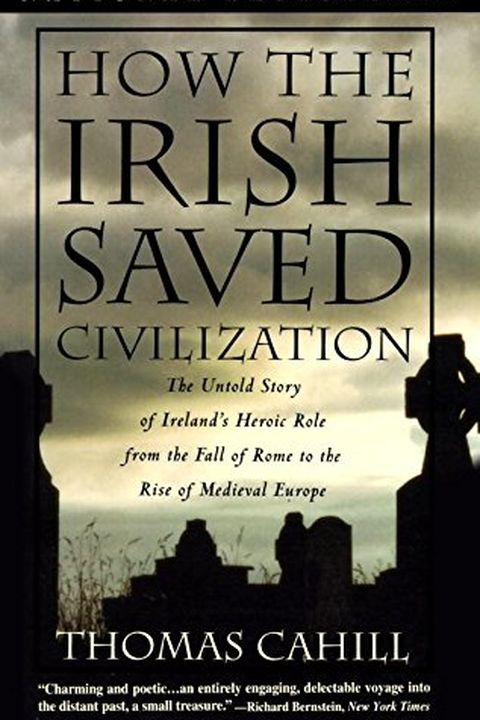 How the Irish Saved Civilization
The Untold Story of Ireland's Heroic Role From the Fall of Rome to the Rise of Medieval Europe (The Hinges of History)
Thomas Cahill
Discover how the Irish monks and scholars saved Western civilization during the "dark ages" in this illuminating book. Author Thomas Cahill takes readers to the "island of saints and scholars," where holy men and women preserved the written treasures of Greek and Roman classics, Jewish and Christian works, and more. Without their efforts, our civilization would have lost its great heritage. Delight in this little-known "hinge" of history and learn how the Irish not only conserved civilization, but also became shapers of the medieval mind.
Publish Date
1996-02-01T00:00:00.000Z
1996-02-01T00:00:00.000Z
First Published in 1995
Recommendations
@StudiosShelly Great book! And totally agree. Was just reading up on the Byzantines; toward the end they started getting super autocratic.     
–
source