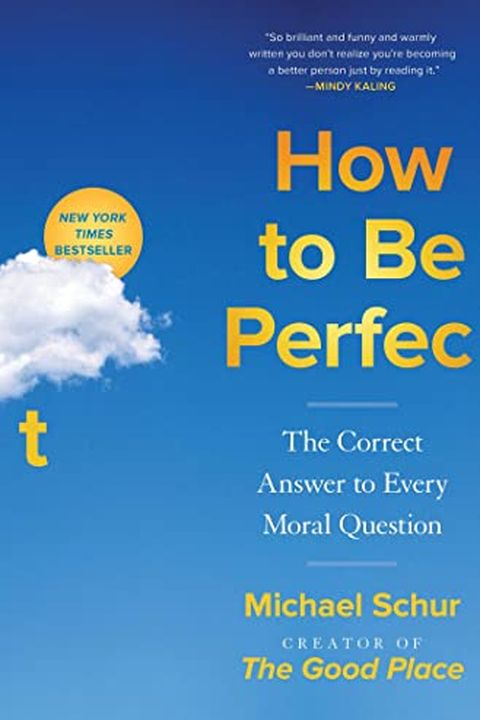 How to Be Perfect
The Correct Answer to Every Moral Question
Michael Schur
From the creator of The Good Place and the cocreator of Parks and Recreation, a hilarious, thought-provoking guide to living an ethical life, drawing on 2,500 years of deep thinking from around the world.Most people think of themselves as "good," but it's not always easy to determine what's "good" or "bad"—especially in a world filled with complica...
Publish Date
2022-01-25T00:00:00.000Z
2022-01-25T00:00:00.000Z
Recommendations
If you like the idea of simultaneously giggling and learning you should read this book by the brilliant @KenTremendous.     
–
source
This little book by @KenTremendous is absolutely wonderful. Usually whenever someone asks me for a good "beginner's book" on ethics, I have to pick between a few books that aren't super great — now I'm just going to send them this one!     
–
source