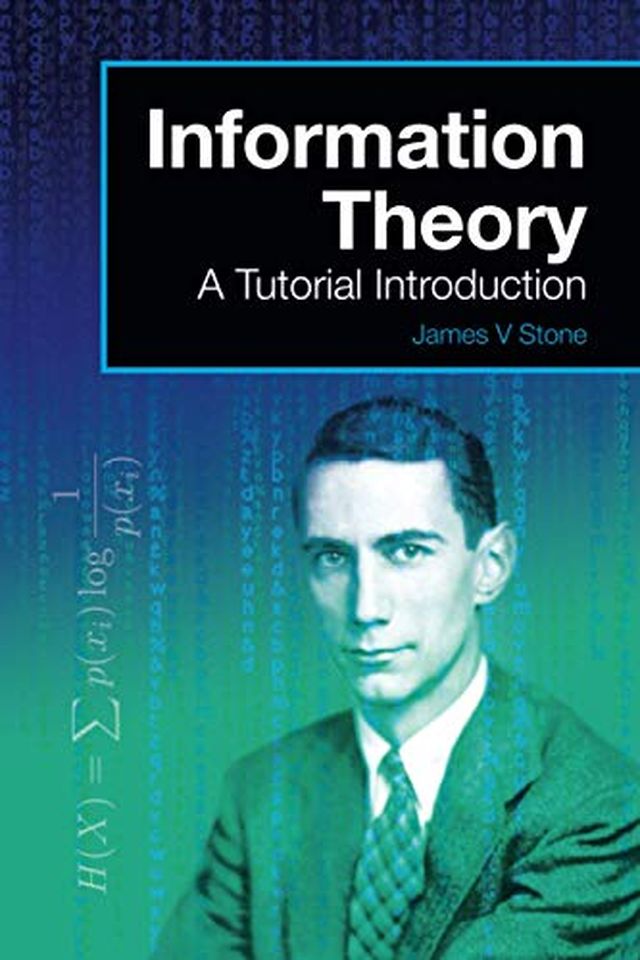 Information Theory
A Tutorial Introduction
James V Stone
Discover the essential tool behind the digital age with this fascinating book on Information Theory. Covering genetics, linguistics, data compression, and brain sciences, accessible examples are used to show how it can be understood through everyday games like '20 Questions'. Written in a tutorial style, perfect for novices with a comprehensive glossary and simple MatLab programs provided for hands-on experience.
Publish Date
2015-02-01T00:00:00.000Z
2015-02-01T00:00:00.000Z
Recommendations
@ljxie @simondlr @vntrp @JamesGleick i *LOVED* both books you guys are talking about.     
–
source