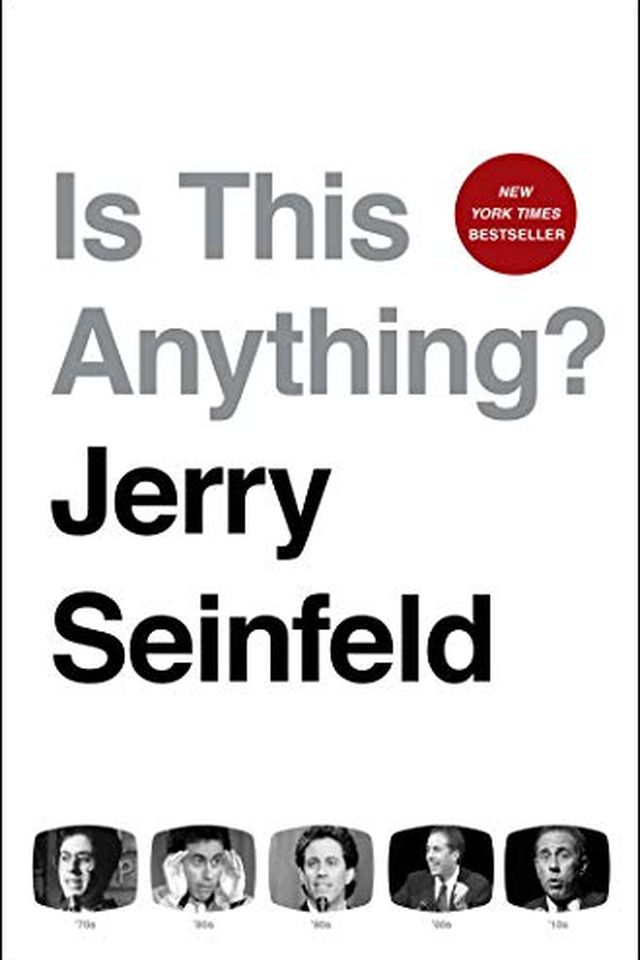 Is This Anything?
Jerry Seinfeld
This book showcases the best works of Jerry Seinfeld in comedy over five decades. From his debut at a New York nightclub as a college student to present day, Seinfeld has saved every funny bit he's come up with. In this book, he's compiled his favorite material, organized by decade. It's a hilarious and insightful read that gives readers an inside look at the art of stand-up comedy.
Publish Date
2020-10-06T00:00:00.000Z
2020-10-06T00:00:00.000Z
Recommendations
What a brilliant and funny book by a great man. All @JerrySeinfeld material. On the page they are like haikus or incantations of mirth.     
–
source
I bought @JerrySeinfeld's book "Is This Anything" and started reading it thinking it was a memoir. I was expecting it to be one of those sorta-funny-but serious comedian memoirs, and now I'm sitting here laughing so hard I'm crying.     
–
source