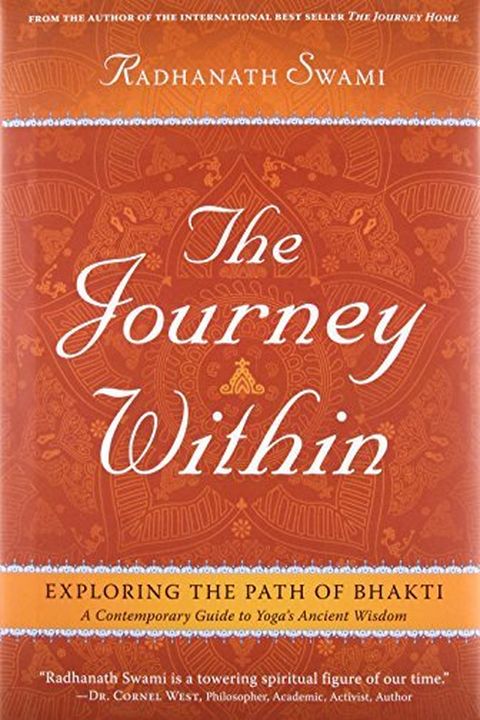 Journey within
A Modern Guide to the Ancient Wisdom of Bhakti Yoga
Swami Radhanath
Discover the teachings of Bhakti Yoga with Swami Radhanath's "Journey Within." This spiritual classic demystifies the ancient devotional path and provides approachable language on complex topics like the soul and God. Drawing from personal experiences with revered leaders, the author clarifies esoteric subjects in a heartfelt narrative that brings sacred spiritual philosophy to life. Learn how to balance life's dilemmas and solve seemingly impossible questions with simple resources.
Publish Date
2016-01-01T00:00:00.000Z
2016-01-01T00:00:00.000Z
Recommendations
RBNews: New TrewLit book choice! Another spiritual swim, this time in the mind of...     
–
source